Pacific Domes of Oregon, builders of Event Domes for Rent, innovative Tradeshow Booths and Award Winning Event Tents for Sporting Event Marketing for festivals like Oakley's Prizm Games.
Pacific Domes built this Geo-engineered Prizm™ Performance Lab for this Oakley Sporting Event to highlight the technology of Oakley Sunglasses.
Looming over Mammoth Mountain Ski Resort like a colossal spaceship, the geo-engineered Prizm™ Performance Lab dome headquarters, welcomed participants to the Oakley Prizm Games for a thrilling summertime adventure. The imposing geodome event tent served as the control center, setting off six different team sport competitions to test PRIZM™ lenses and challenge participants.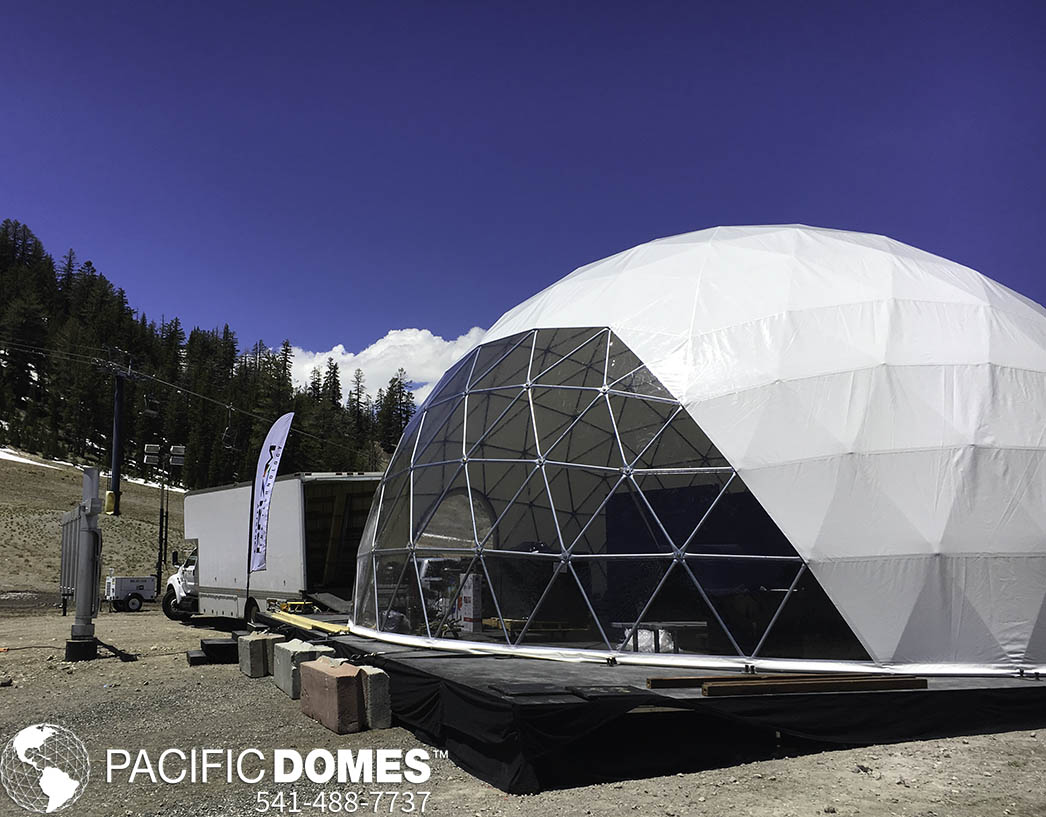 The official eye wear and goggle brand of the Prizm™ Performance Lab geodome project brought almost two dozen participants that were split into two teams, competing against one another in a multi-sport format that included road cycling, downhill mountain biking, trail running, fishing, golf and outdoor training. Each participant chose three of the six events, using Prizm tech in each. The inspiration for the awesome geodome event tent design was a former Mammoth Mountain snowboard pro, a collaborative marketing effort between Oakley, Mammoth Mountain and Pacific Domes to showcase the latest revolutionary lens technology invented by Oakley scientists and innovators.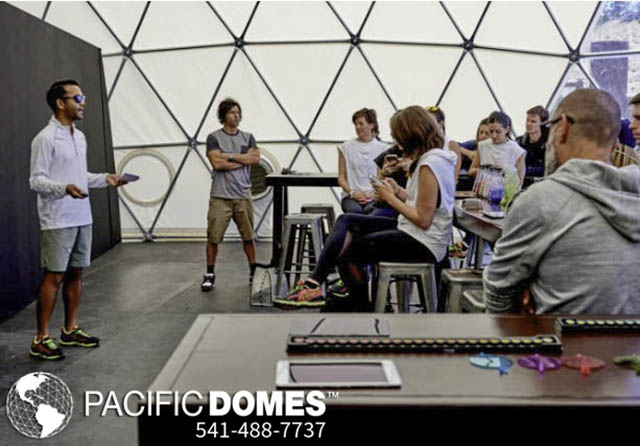 Oakley and Mammoth Mountain, are joined by an exclusive four-season long partnership, making Oakley the official eyewear and goggle brand of Mammoth Mountain Ski Resort. Pacific Domes of Southern Oregon, a USA manufacturer of portable geo-engineered event tents for the marketing industry, erected the futuristic Prizm™ Performance Lab on site at the famous Mammoth Mountain Ski Resort located in Mammoth Lakes, California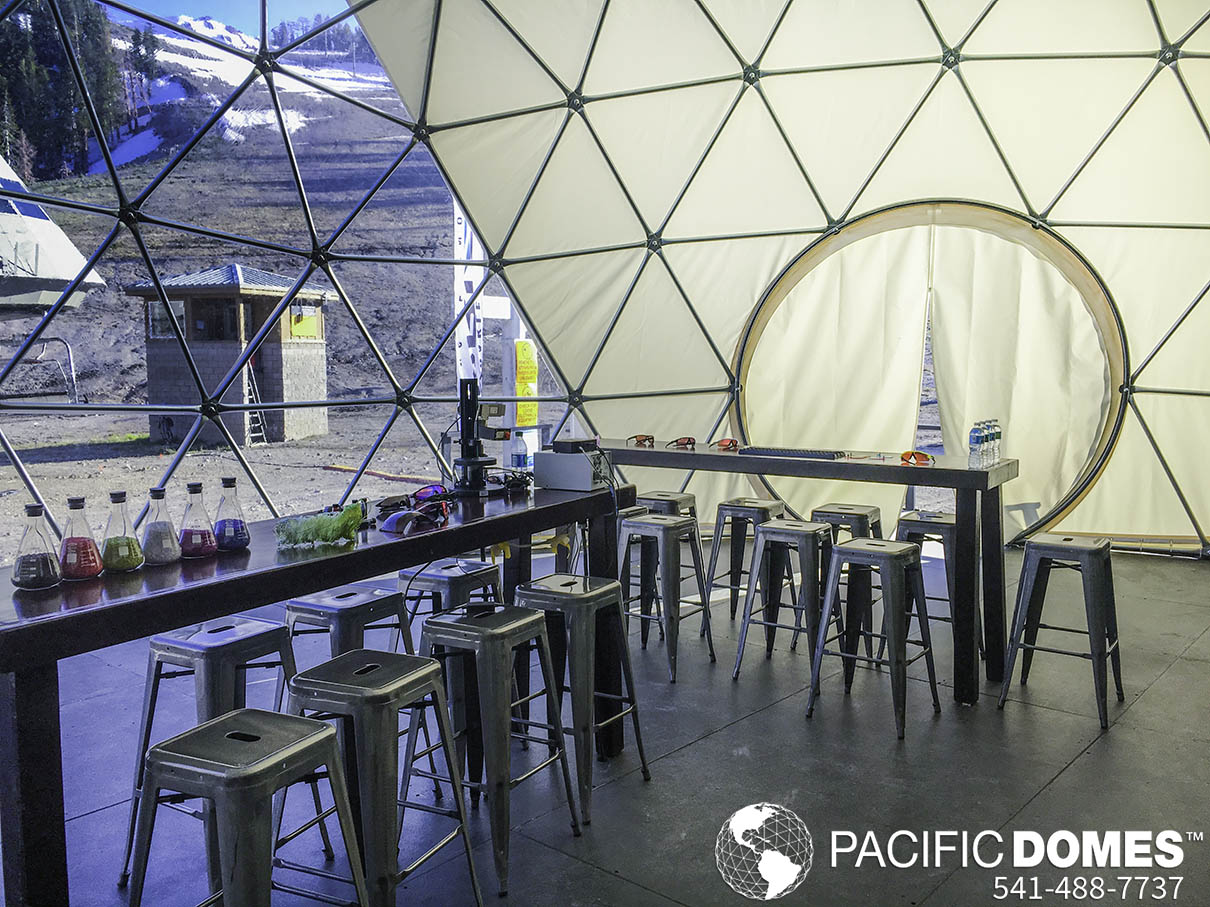 Check out our latest project, a beautiful Event Dome at Mammoth Mountain for Oakley Sunglasses!