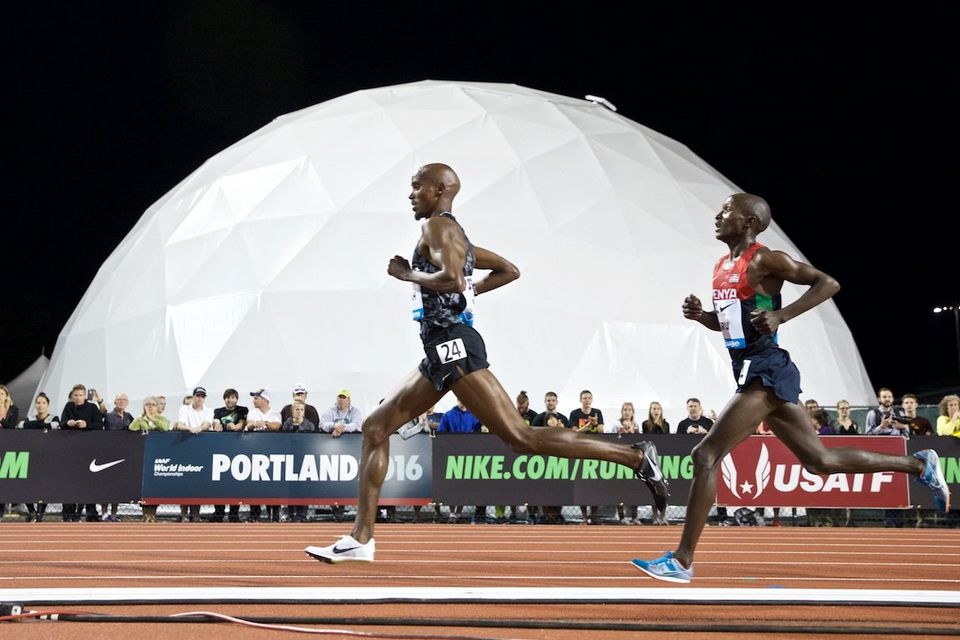 Pacific Domes is proud to have built this Sporting Events Dome for Nike at this year's Prefontaine Classic at Hayward Field in beautiful Eugene, Oregon.
We build the Best Geodesic Dome Structures for Sporting Events, Event Dome Tents, Festival Domes, Expo Tents for Rent, and Geodesic Domes for Sports Marketing.
Some of the world's best athletes ran, threw, jumped, and vaulted next to the futuristic prowess of our 60-foot event dome.
Nike outfitted our dome with multimedia projections, treadmills, manikins, and cash registers, creating a unique retail/experience space – the perfect fit for their "Find Your Fast" promotion.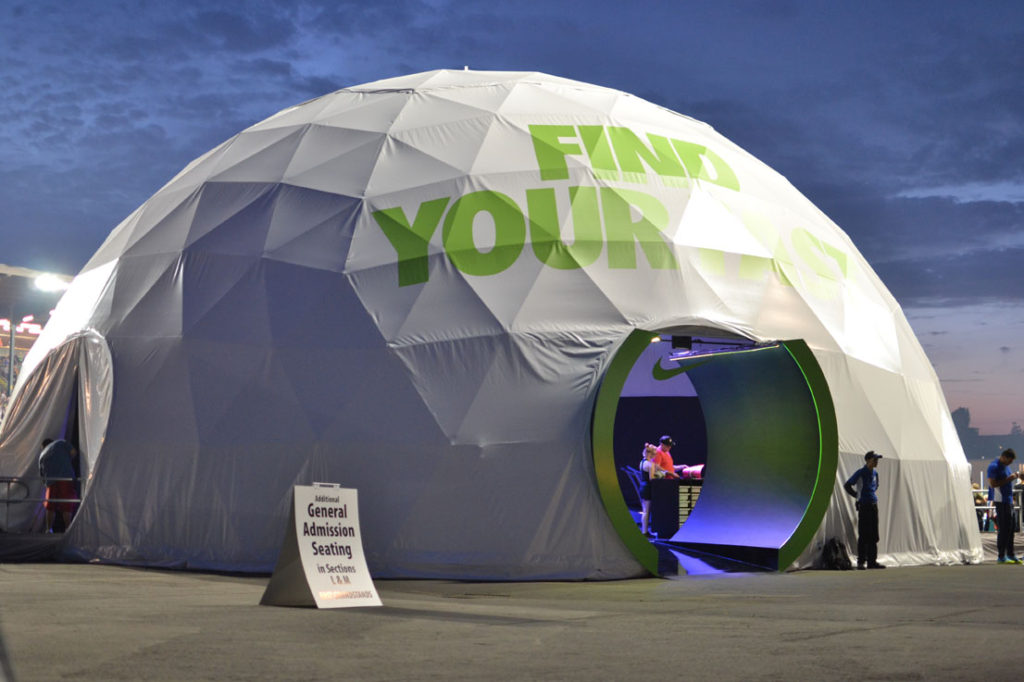 Athletes and patrons, bathed in a soft purple glow, were wowed by the installation, browsing a selection of illuminated shoes and clothing, jogging through space at more than 60,000 miles an hour (as Bucky would say), dazzled by promotional videos, creating the kind of singular retail environment that can only happen in a geodesic dome.
Our dome featured prominently in NBC coverage of the event. After all, it was the coolest thing there!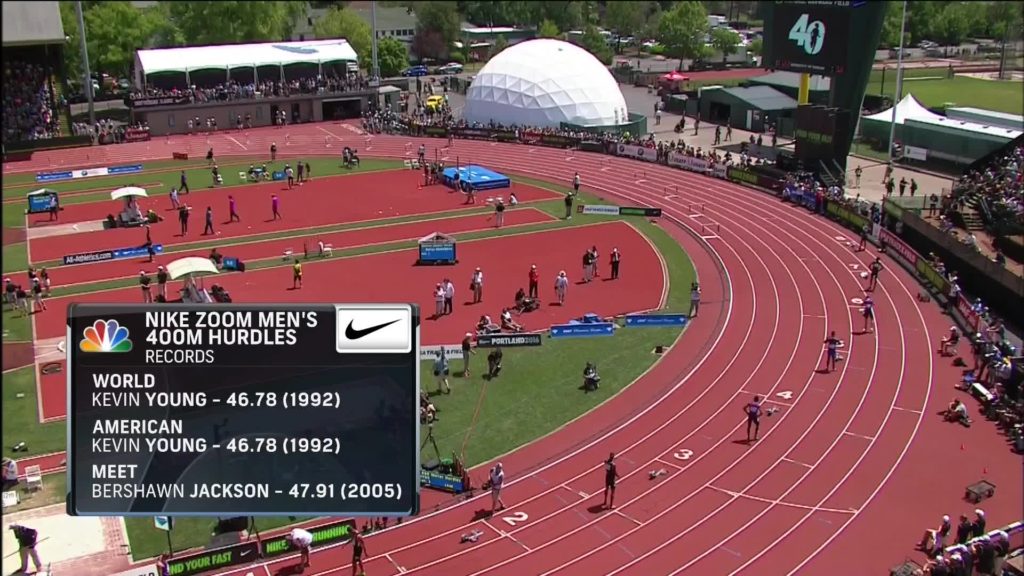 The Prefontaine Classic is an important event in the lead-up to next year's Summer Olympics. It serves as a preview of up-and-coming track and field stars and an opportunity for these world-class athletes to prepare for the world stage.
The event marked the return of Tyson Gay and Justin Gaitlin, both of whom set world records before being banned for the use of performance-enhancing substances.
"Running this race gave me a lot of peace," Gay told Oregon Live. "I know I've still got it." We're proud to be part of his comeback, and we wish all the athletes good luck in all their endeavors!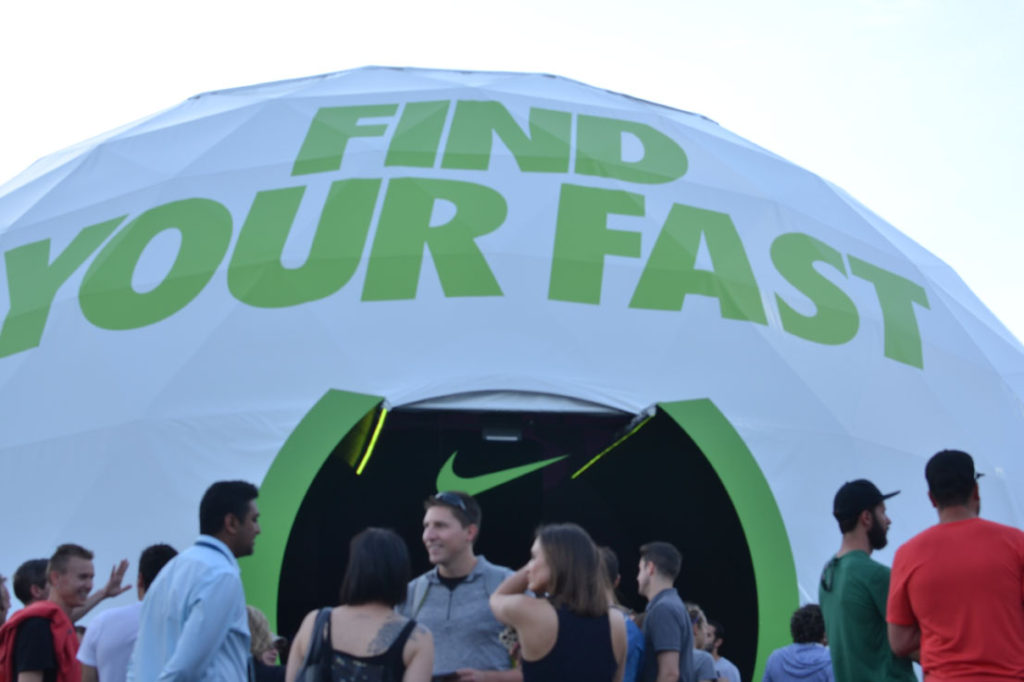 If you or your company want to push ahead of the crowd, you can find more information on renting or purchasing our event domes in a variety of sizes and configurations on our event dome page. Request a quote today!