---
When it comes to staging sporting events, Sports domes provide the safest and most cost-efficient portability in clear span tents. At last you can enjoy year-round Events and Sports anywhere, anytime – no matter, what the weather is doing outside!
Pacific Domes Sports Domes are a welcome addition to any outdoor scene. Our domes are loved by athletes and spectators alike – from pop-up sports bars at skiing competitions to small and medium-size tournaments to Olympic-size events.
Freestanding sport domes are portable and make for quick installation in any terrain or climate. They are capable of handling high winds and heavy snow loads – at the same time, providing shelter during cold winters and hot summers.
Turn your next epic event into a social gathering hub that provides welcome relief from the elements. We invite you to enhance your game, tournament, or competition with the functional and attractive design of a Pacific Domes sports dome.
---
About Sports Domes
Prefab Sports Domes can be built at a fraction of the cost of conventional structures. Freestanding geodesic-engineered domes are used as temporary, seasonal tents;  as well as, permanent all-season structures. They, also serve as multi-tunnel sport complexes.
Advantages of frame supported – fabric covered Sports Domes
As spectacular as Mother Nature is, she can be quite unpredictable. Without breaking the bank, Sports Domes play a supportive role in providing shelter from the elements – providing a usable dome-like environment for players and audience alike to engage in their favorite sports activity.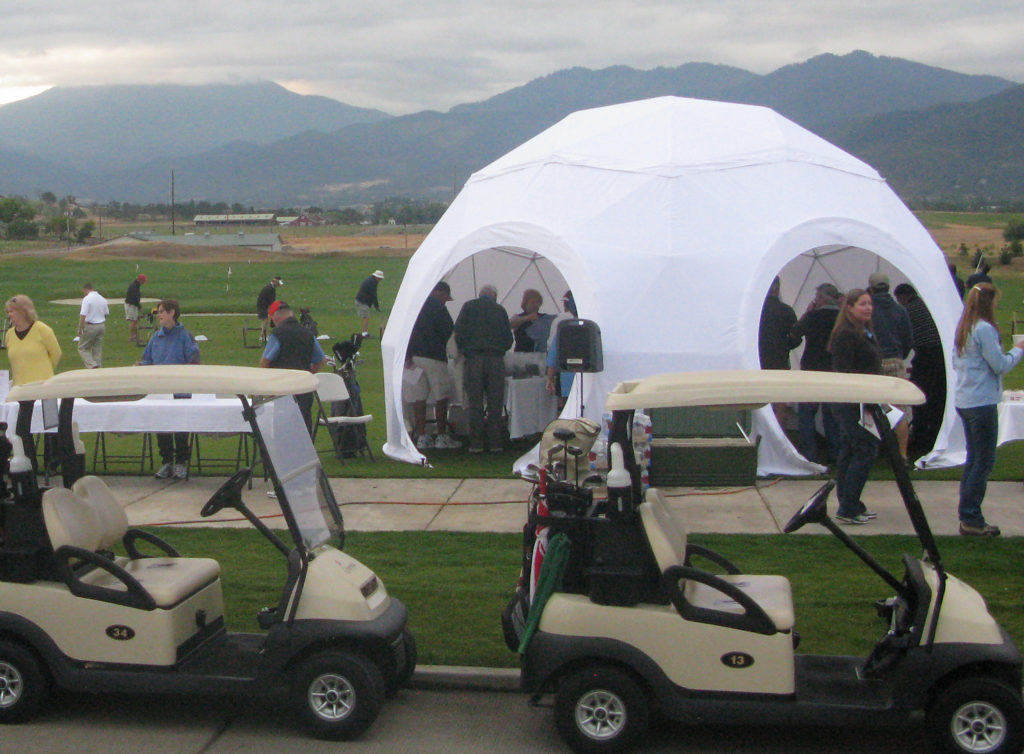 The advantages of a Pacific Domes customized Sports Dome lies in its geodesic-engineering strength, its portability and ease of set-up – not to mention, its uses, features and functionality. Domes are capable of handling high winds and heavy snow loads during weather extremes.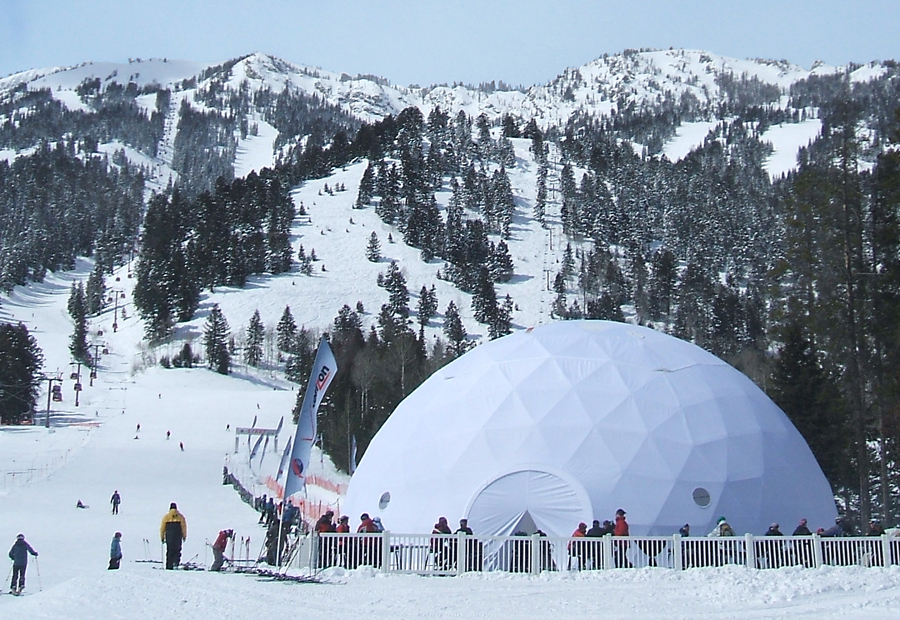 While custom fabric covers provide all-weather protection, a dome's frame  creates an unobstructed, wide-open event arena – free of interior support posts and structural framing.
Domes offer natural ventilation. There's always the option of having indoor, temperature-controlled heating and cooling to provide year-round comfort for event participants and attendees.
During warm seasons spectators are looking for relief from the often unforgiving sun. And, for winter sports the colder temperatures are softened by several options for heating the dome, which include:
wood-stoves
solar energy
electric heating and radiant flooring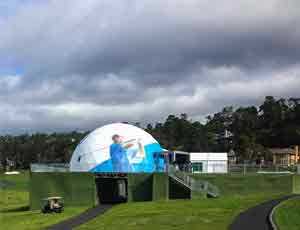 Pacific Domes has been manufacturing geodesic tent domes since 1980. The family-owned business has grown to be a global provider of portable, prefabricated domes for the Event Industry.
---
Our teams deliver! Taking your project from conceptualization to completion, we bring years of industry expertise. We invite you to browse our online store and stay tuned for our domes on sale, too.
---