Pacific Domes of Oregon, leading manufacturer of Geodesic Dome Tents for Corporate Events, Sports Marketing Event Tents and Trade Show Booths for Sporting Event Promotion.
Sports domes are superb because they offer something for both the spectator and event holder. During warm seasons the spectator is usually looking for relief from the often unforgiving sun and the dome offers this solace while giving the vendors an opportunity to engage with an audience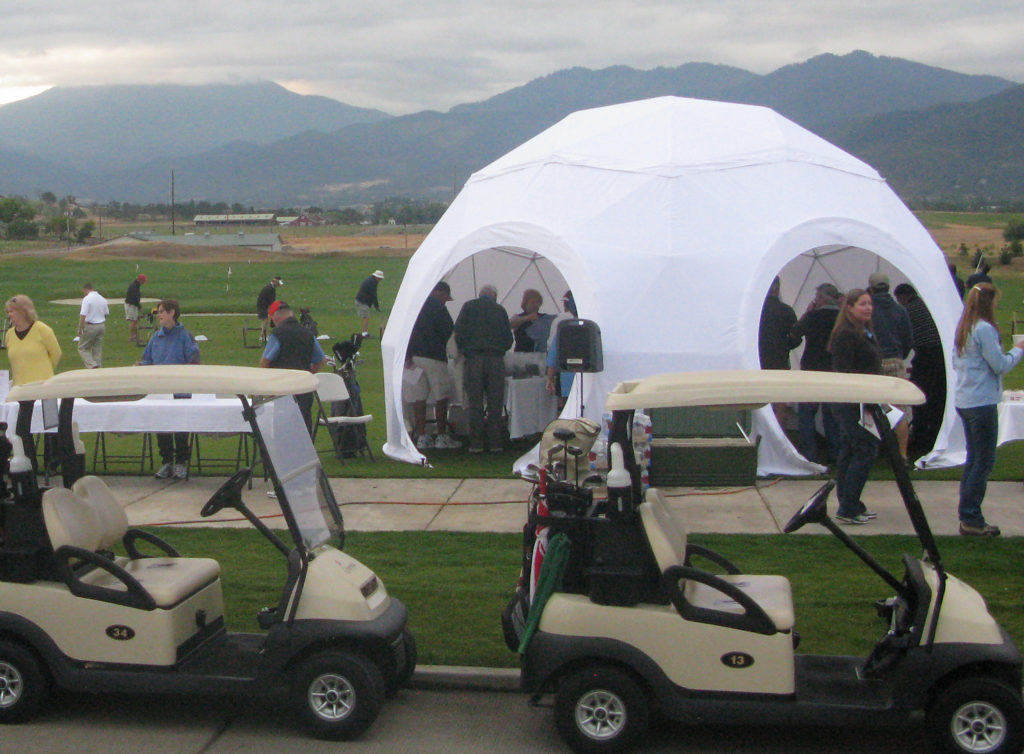 Open Hands Open Hearts Golf Charity Event
The beauty of our Sports Domes is in the versatility they offer year round. For winter sports the colder temperatures are easily subdued by the myriad options for heating the dome which include: wood-stoves, solar energy, electric heating and radiant flooring. Since the domes are portable, easy to install and engineered to handle high winds and heavy snow loads, they make an instant ski resort.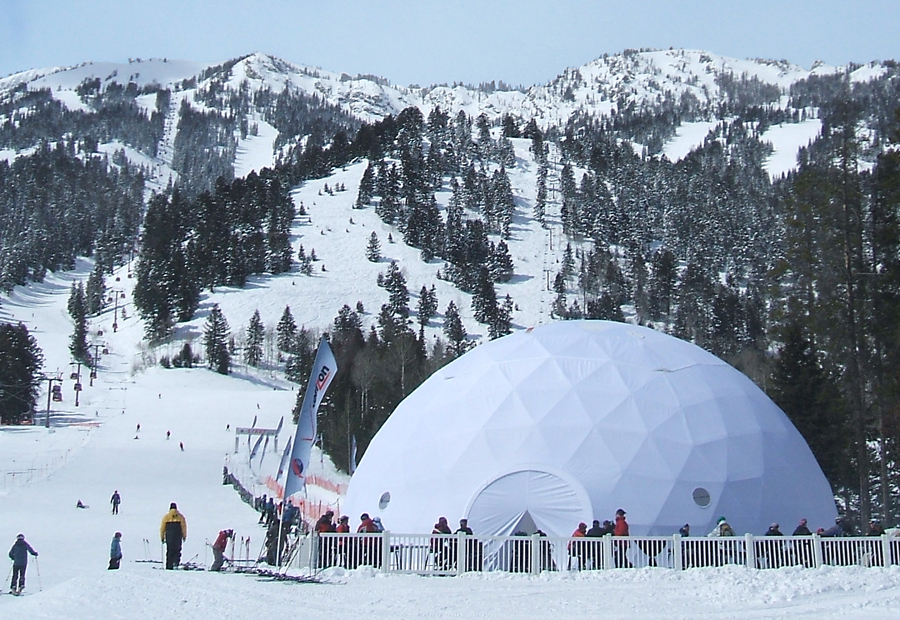 The unique half-sphere shape is convenient because considering how many sports use balls printed graphics and decals can easily transform the dome to fit any particular sport, making it an attraction that is sure to draw a crowd. Enhance your next family vacation or company event by providing a nice lounge area after a great day of activities.