"We love festival season because it brings everyone together." ―Anonymous EDM Festival Fan
Not sure how to fully prepare for a festival?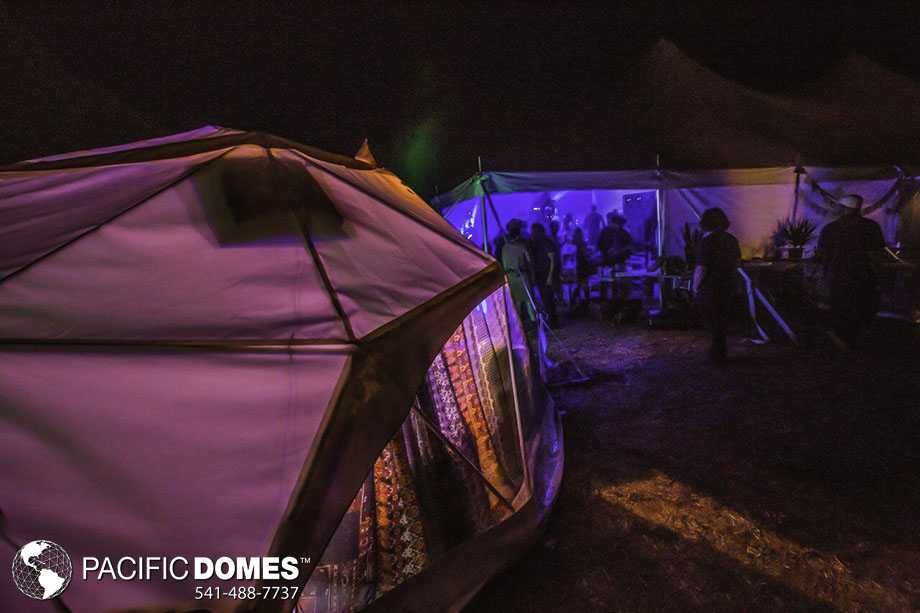 Are you ready to set your spirit free and take flight for the time of your life at one of many open-air festival events happening this year? You wouldn't want to sacrifice safety and comfort − after dreaming about it all year long, you'll want to have the best experience possible – that's why seasoned festival goers are quick to point out that a 'must-have' checklist is essential when preparing for the event.
Whether you're attending your first epic EDM (electronic dance music) outdoor concert or another open-air festival, familiarizing yourself with the venue and mapping it out in advance – as well as preparing your personalized checklist of festival essentials is key. Here's some great tips and a printable checklist collected from other EDM survivors' favorite festival essentials list:
Must-have Essentials
Confirmed Tickets – one-way entry… preferably, wearable on a bracelet/ chain.
ID & Cash – you'll need these on your must-have checklist.
Keys − store your car/house keys in a safe place.
Directions – find your way to the festival and know your way around the festival.
Festival Maps & Set Times – have a festival map and schedule of performers.
Cell Phone, Camera & Batteries – stay connected… download the festival app.
Water – stay hydrated… bring plenty of unopened water bottles/ misting-bottle.
Munchies & Beverages – Concessions lines can be long… food costs can add up.
Backpack-Fanny Pack or Bag – store your valuables without straining your back.
Additional Clothing – stay clean-n-comfy with a change of clothes.
Shoes & Hat – protect your toes and feet/ protect your head.
Windbreaker-Raincoat-Umbrella − prepare for wind/ cold/ rain or shine.
Festival Accessories – Earplugs… prevent hearing-loss/ scarves/ headbands/ mask.
Sunglasses & Flashlight – daytime eye protection/ flashlight = nighttime safety.
Blanket – Take a break… sit or lie down/ select your sweet spot.
Folding Chairs – Another option to standing for extended periods.
First-aid Kit – you hope you won't need it… but, if you do you'll be glad you had it.
Camping Essentials
Toiletries − remember, you'll be surviving outdoors for a few days and nights without private restrooms-showers. No reason to smell like it, though. If camp showers are available, it's
first come, first serve… no guarantees.
Cell Phone Charger – it's nice to stay connected.
Lantern & Batteries – for after-dark mobility.
Tent, Air-Mattress & Sleeping Bag – you'll want to plan for the unexpected.
Large Cooler & Cookstove or Grill – pack ice/ beverages/ food.
Camping Chairs – for you and your party plus guests.
Tapestries − block the sun/ keep cool/ privacy screen.
Table – Lightweight & portable.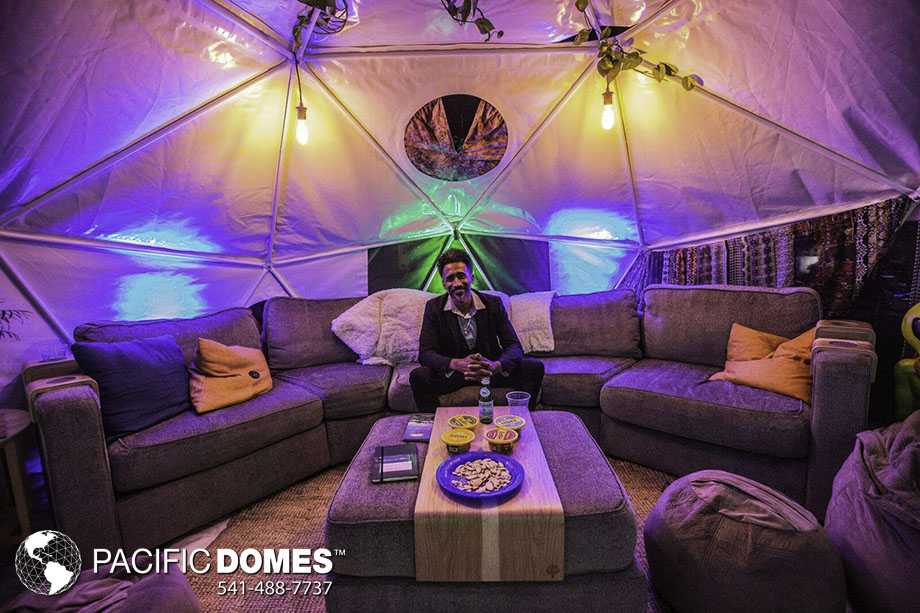 How to Prepare for a Music Festival
Thanks to the all of the seasoned festival goers out there, the internet has a ton of helpful advice to get you started in the right direction. The WikiHow mission is to help people − you might find WikiHow's article "How to Prepare for a Music Festival" helpful. They have a comment section below where seasoned festival goers have shared some helpful tips.
How Not to Have Fun Camping at an EDM Festival
Bummer: Have you ever stayed at a packed campground, only to wake-up when nature calls you in the middle of the night – you didn't want the hassle of transporting a port-a-potty – so you stumble to the campground out-house and OMG, there's a line ahead of you?
Another, OMG scenario… you can't sleep because you're faced with the reality that you're sharing your tent with your beloved best friend, who takes up more than his/her fair share of tent space – snores too loud and won't budge – the tent's awfully hot, stuffy and smelly, too? After a restless night, you wake up the next morning on a hard, wet ground with a deflated air mattress? And the icing on the cake is finding out that you've been sharing your sleeping bag with a creepy-crawly that stung you while you slept.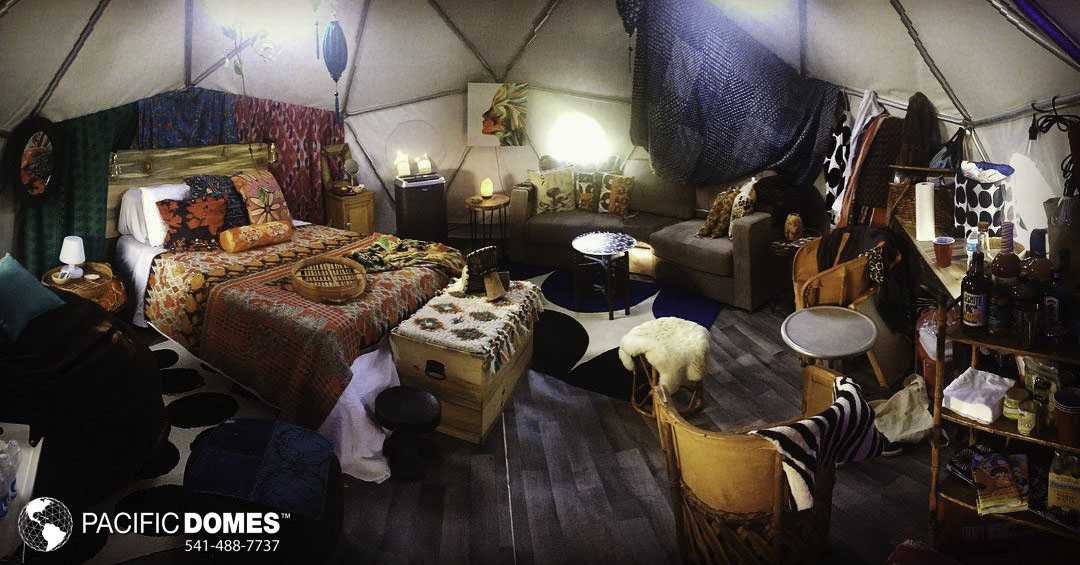 Discover Festival Glamping
It wasn't long ago that tents were the best option for festival goers. Thanks to the increasing popularity of glamping (glamorous camping) there's another option.
What if you didn't have to give up some of those creature comforts and personal hygiene habits at a music festival? Enjoying the luxury of and modern convenience of staying in a VIP area gives you somewhere comfortable to sleep, change and socialize while waiting for your favorite performers.
Camping or Glamping
Is it a trade-off? Yes, it's fun to be closer to the festival venue, connect with old friends and make new ones at festival campgrounds – but what if you want to take a break from the noise and get a peaceful night's rest, so you can be ready for what the next day brings? Or how about party all night in your very own super awesome glamping tent with your special envoy of besties?
Does Pacific Domes Offer Glamping Festival Dome Rentals?
Yes! Please talk to a friendly sales representative today.