Event Dome Tent Rentals & Décor by Pacific Domes Inc.
"Magic happens inside our Event Domes. They become the hub of every Event!" ― Pacific Domes Inc.
Why buy when you can take advantage of Pacific Domes' great rent-a-dome deals and packages? Whether hosting small or large groups, you're assured peace of mind in the knowledge that the world's best eco-friendly dome tents are made in the USA by Pacific Domes, an award-winning geodesic dome manufacturer.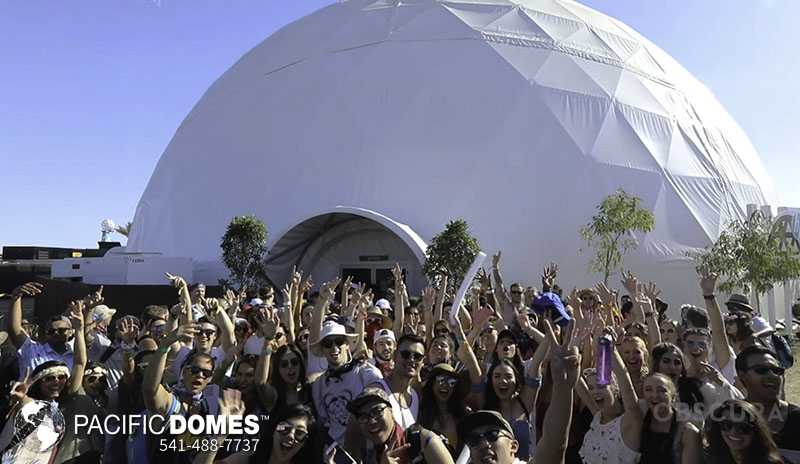 Why Rent-a-Dome?
Geodesic dome rentals provide indoor-outdoor solutions for any occasion. When hosting your next special event, it makes sense to rely on veteran industry experts to take care of the many logistical details, so you can focus on what matters most in making your event come to life.
Event dome rentals come in many sizes to suit your needs and can be delivered to your site and installed in any terrain by our trained field teams or with DIY step-by-step instructions. And dome rentals take the hassle out of storing that bulky tent until it's needed again.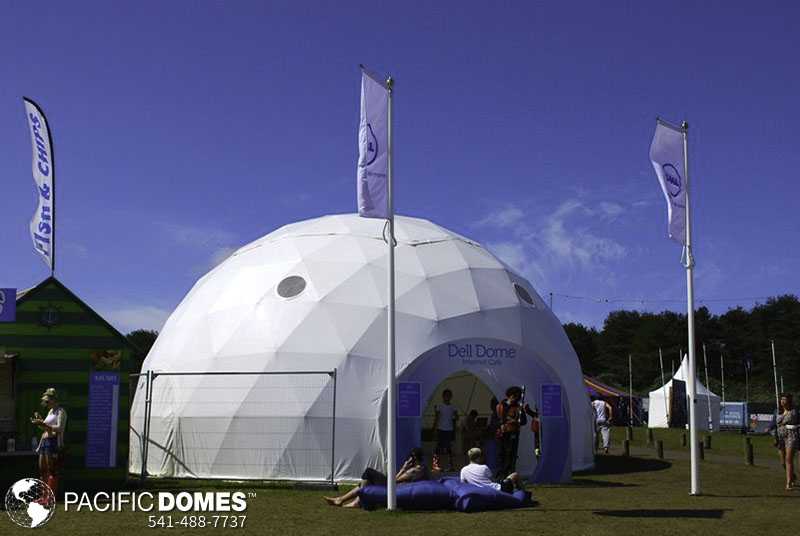 The Many Uses for Rent-a-Domes
You have the perfect venue, but you need the right space to accommodate your guests or audience. A dome's design is perfect for many entertainment applications:
Art Exhibits & Performing Arts • Concerts • Corporate Events • Festivals & Parties • Floating Domes • Gaming • Glamping & Camping • Ice Bars • Movie Sets & Film Studios • Promotional Tours & Product Launches • Projection Theaters & Planetariums • Roof-top Lounges • Sports Domes • Weddings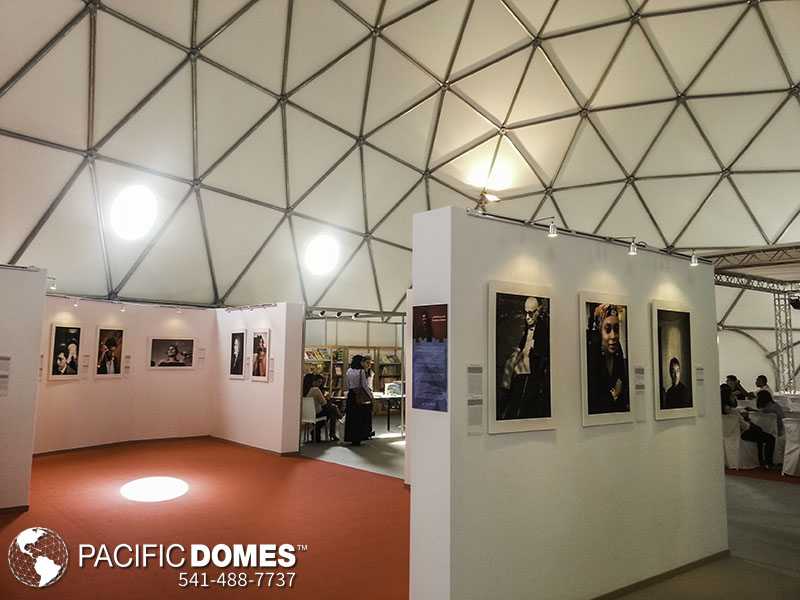 Light-weight & Portable Rent-a-Domes
A dome's portability and quick installation makes it an attractive option for use as an event shelter. The unparalleled geo-engineering strength of dome tents provides the perfect structure during inclement weather at small or large-scale gatherings.
A dome's spacious interior encloses the largest volume of interior space with the least amount of surface area, thus ensuring a light eco-footprint. When the dome's diameter is doubled, it quadruples its square footage and produce eight times the volume, thus saving on materials and cost.
An affordable option, Illumination Domes are ideal for projection. Event planners love our Illumination Domes with their translucent Event-Lite fabric, capable of projecting images both inside and outside.
Event-Lite architectural fabric is lightweight for ease of setup, and perfect for nighttime digital projections.
Made from breathable 100% tightly woven polyester (7 oz./sq. yard)
Event-Lite is fire retardant and mildew resistant
Event-Lite has a matte finish and is available in a variety of colors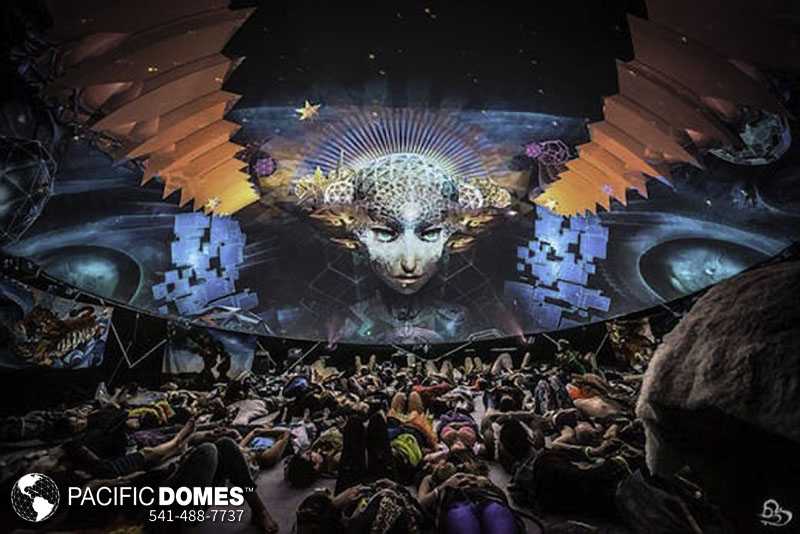 Award-winning Pacific Domes has been blazing the trail since 1980 with over 35 years of industry expertise. Based in Ashland, Oregon, the dome manufacturer offers rapidly deployable event dome tent rentals & décor.
Browsing Pacific Domes' gallery of event domes is one of the best ways to spark ideas for your next spectacular event.