Glamping Domes by Pacific Domes of Oregon, USA, builders of the best Glamping Tents and Geodesic Dome Shelters in the world.
We are fortunate to build Dome Shelters for the top Eco-tourism Retreats and Glamping Sites across the globe, including this beautiful 36ft. diameter retreat.
Escape Podz uses the foundation of "glamping" and takes it to a whole new level. Perched atop a gorgeous meadow overlooking the ocean, this 36-foot Pacific Dome has become a high-end holiday destination. The man behind the vision, Mike Collins, sold his home to fund the creation of his dream Holiday Home.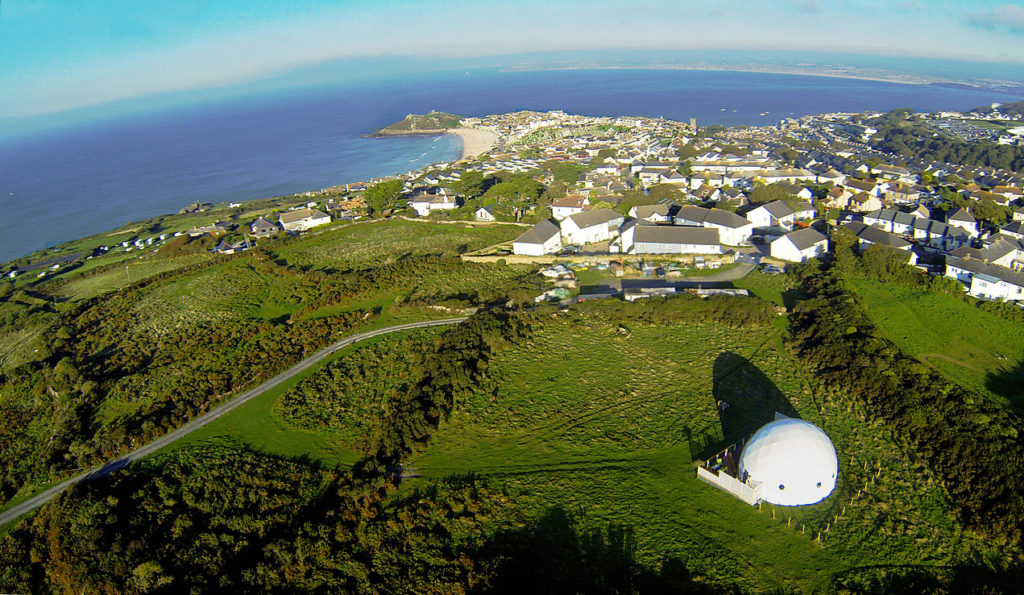 Based off of the Eden Project, this Pod is designed to give guests a sensation of being in their own little Eden. Mike had always pictured a tree in the center of his dream home, so when the time came, he went above and beyond to incorporate a 200-year-old olive tree into the design and literally built the dome frame around the tree!
This impressive dome has two bedrooms, a luxury bathroom and a fully equipped kitchen area as well as the large living and dining area positioned directly in front of the enormous bay window. The interior design is absolutely stunning, as are the panoramic views.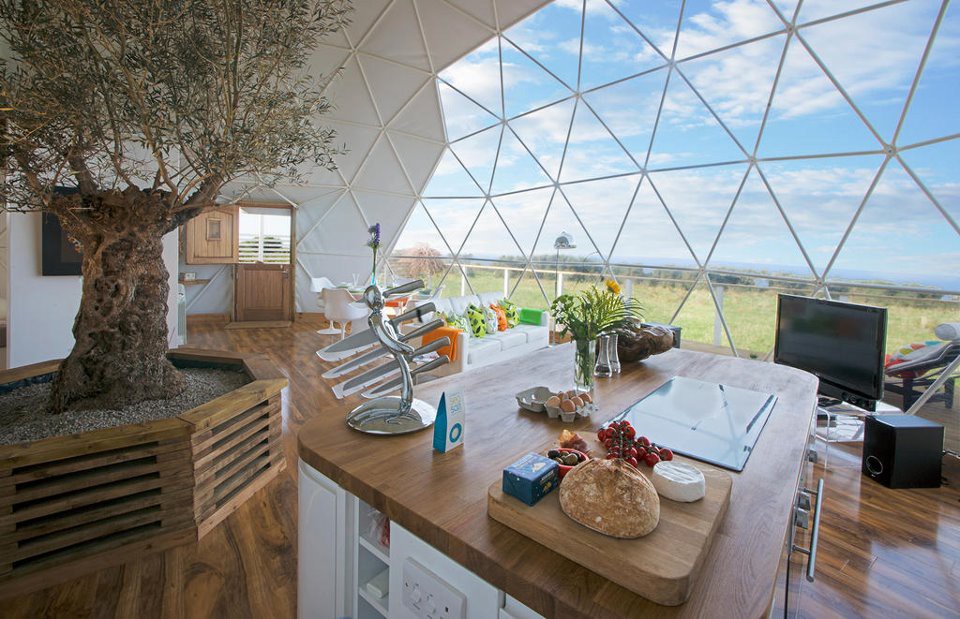 This one of a kind "Escape Pod" has been featured in loads of media too; making an appearance in Vogue, Cornwall Life and Wedding magazines as well as ITV's Holiday Home Sweet Home with Lisa Faulkner. The buzz around this unique Holiday Home has shown millions of people what is possible inside of a Geodesic Dome by Pacific Domes.