Geodesic Dome Homes are in style! Especially in Hurricane Alley, in the South of the USA.
Several of our Geodome Houses have withstood Hurricane force winds here New Orleans USA, and in some of the most severe conditions around the world.
We have Dome Homes in the Southern tip of Chile, Dome Shelters in the Swiss Alps, Geodesic Dome Tents in the searing heat of Central Africa, and Dome Houses in the Alti-plano of Bolivia at 15,000ft! – All withstanding the severe conditions with little or no damage.
Dome homes are energy-efficient, easy to build and are able to better withstand hurricanes and tornadoes due to its round, aerodynamic shape and are becoming more popular — especially in areas that are prone to tornadoes and hurricanes.
In 2004 Romain Morgan, from Halfway, MO, had a dome home that withstood a tornado which swept over her home and left not a trace of destruction. "I had no damage," Morgan reported. "Just one piece of trim on a side window was torn off. I had a realtor ask me how much I would take for my house. I said 'nothing.' I won't sell it. The feeling of security is incredible."
The geodesic domes were invented in the 1940s by Buckminster Fuller who wanted to revolutionize housing. GeoDomes are lightweight, cost-effective, easy to assemble and built to withstand even the harshest of weather conditions, domes can be found across the U.S. They also cost less than traditional box houses.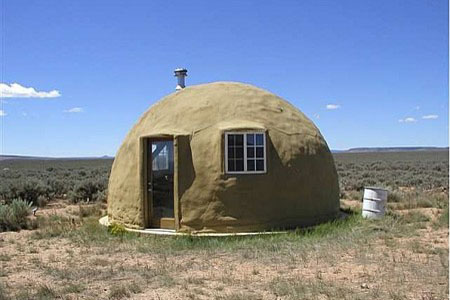 A 20-foot diameter dome home in Taos, NM.Photo: Zillow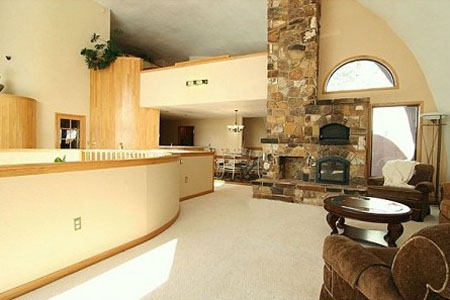 Interior of dome home in Conifer, CO.Photo: Zillow<