"Our 360° VR Projection Domes tell your story on a large-scale venue that impacts the collective story." ― Pacific Domes, Inc.
Are you looking for innovative ways to grow your business? Well-known brands often use corporate storytelling as a successful marketing approach to engage their audience. You, too, can learn how to harness the power of storytelling in a big way.
Tell Your Story on a Large-Scale Platform
Taking the medium of storytelling to a whole new level with emerging digital technologies, savvy corporations have been integrating the immersive 360° full-dome experience that captures and influences audiences. With their fetching combination of geodesic-engineered strength and powerful, continually evolving immersive technology, Pacific Domes' portable environments are all about creating a spatial 360° arena to brand your image or tell your story.
Free-standing geodesic domes have long been appreciated by corporate environmentalists for their energy efficiency, as well as their portability, durability and ease of set-up. Ensuring a light eco-footprint, domes are suited to all types of climates and terrains.
Much in demand as temporary structures, geo-engineered domes are a popular choice with event planners, due to their capacity to withstand Nature's extremes. Additionally, domes provide the maximum amount of space with minimal construction costs and materials.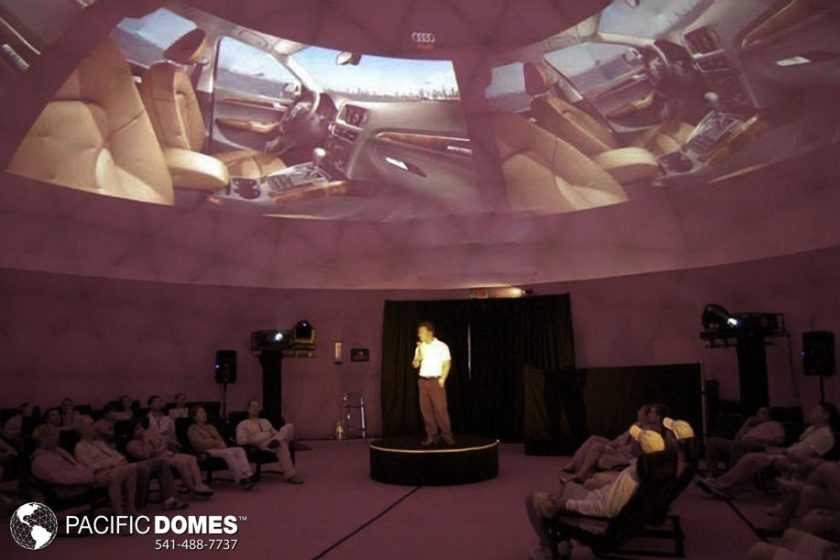 Immersive 360° VR projection domes play a key role in the future of interactive entertainment and education by inviting live audiences to make deeper connections with the world around them through dynamic group energy.
Retellable: Jay Golden's Dome Home Office
Well-known storytelling coach and speaker Jay Golden has trained CEOs, business leaders, founders, entrepreneurs and change-makers from all walks of life. Jay is a presenter at companies such as Facebook, Google and Linkedin.
Founder and CEO of Retellable, Jay Golden has authored a must-have book "How Your Essential Stories Unlock Power and Purpose" (Retellable: How Your Essential Stories Unlock Power and Purpose). Jay believes that your stories are gold-mines that can be fashioned to lend authenticity, purpose and power to your creations, conversations and presentations.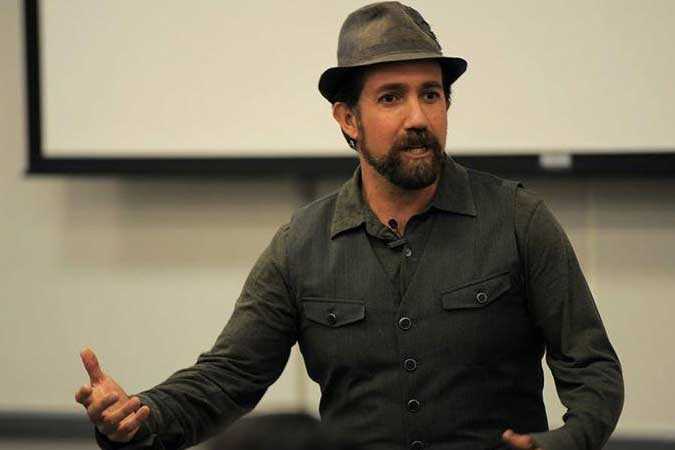 Ashland Friends & Fans of Jay Golden:
Jay Golden will be at the Ashland Library to talk about the philosophy of transformative storytelling, read a bit from his book and have a friendly Q & A discussion. Jay's events end up being a whole lot of fun, and you can expect to get an education as well. Be sure to mark February 7th 2018 at 4 pm off on your calendar.
Where can you find Jay? Whether you want to brain-storm how to promote your story or market your brand's story, you're likely to find Jay at his best inspirational storytelling mode, surrounded by nature, in his backyard dome home office.  Visit Retellable's Site.
Jay Golden's Dome Home Office

Beneficial Effects of Domes
Studies by a team of architects and neuroscientists suggest that geodesic domes have measurable effects in promoting positive mental states. Also, scientific data derived from the field of unified quantum physics demonstrates that harmonic architecture beneficially affects human brain pattern frequencies.
Your marketing strategy deserves the best when it comes to event environments. So now that you know that domes not only look awesome, but that the latest research now links your surroundings to your overall health and well-being, we hope you won't hesitate to learn more about Pacific Domes and the latest in immersive 360° VR Projection Domes.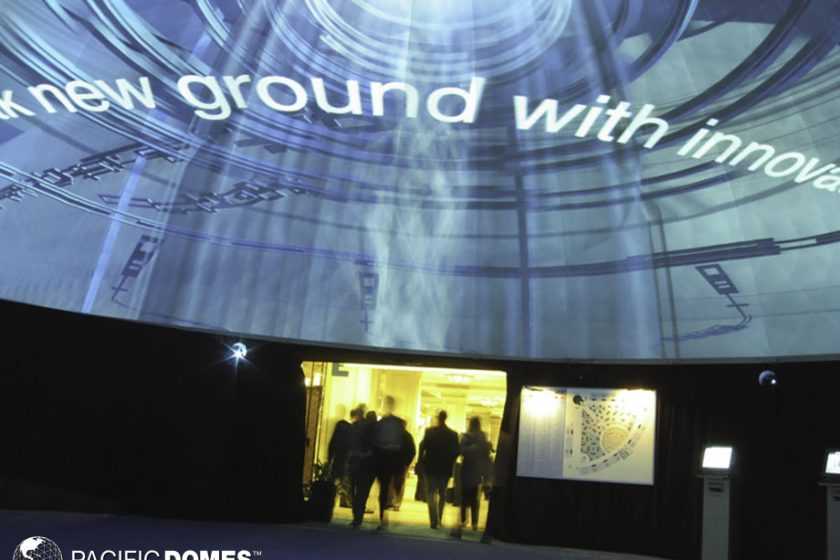 Pacific Domes maintains a global presence as a leading manufacturer of geodesic-engineered VR projection domes for theaters and planetariums.  Pacific Domes works with some of the world's 360° best Projection companies to deliver a smooth user experience.