"Get your groove under the Dance Dome" ― Coachella 2019
Coachella 2019 promises to be the ultimate concert hall venue with 2 weekends of YouTube livestreaming presented by T-Mobile. Setting the center-stage for audiences under the colossal 120'-dome, the annual Coachella Valley Music and Arts Festival, begins Friday, April 12th – 21st.
A much-anticipated event highlight, is the DOME DANCE PARTY, inviting attendees to get your groove under the Dance Dome. This year's iconic concert hall venue – an immersive 360° air-conditioned dome – features performances by an eclectic roundup of well-known musicians.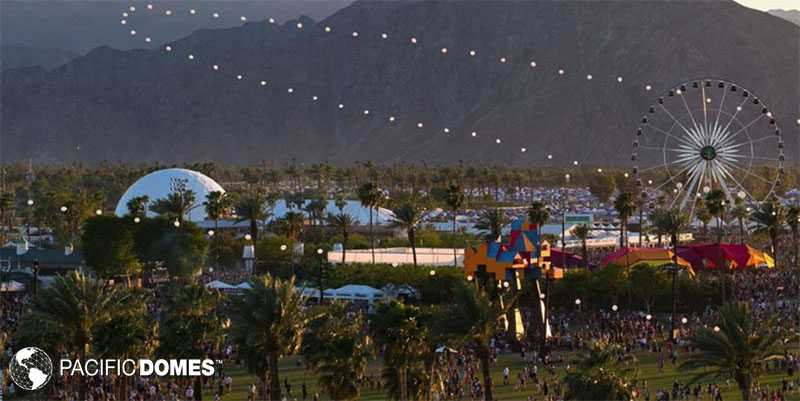 Under the DOME, everyone has a front row seat in the returning 8-minute 2017 Antarctic Adventure.
Coachella has morphed into a cultural phenomenon over the years (since 1999), show-casing art installations and popular musical artists from a variety of musical genres, including rock, indie, hip hop and electronic dance music. Co-founded by Paul Tollett and Rick van Santen, it's promoted by Goldenvoice, a subsidiary of AEG Live.
Now, celebrating its 20th year, the widely scattered festival dots the desert grounds with colorful, well-organized tent and vehicle camp-sites; as well as, pop-up restaurant locations. A new, centrally-located covered food hall – Indio Central Market offers easy access to a wide variety of food choices.
Coachella Concert Hall Musical Line-up
Coachella 2019 sold out the same day that tickets were released (Jan 4th). Lucky ticket-holders can stay connected with real time notifications by downloading the official 2019 Coachella App:
To start exploring the new lineup the instant it's announced
Create a custom schedule of your favorite artists and be notified when they're about to go on stage.
Log in with your Facebook account to sync your schedule between the website and mobile app
Enjoy playlists from YouTube Music
Prepping for the Coachella Desert Festival

If you're attending Coachella for the first time, you may want to learn more about what veteran festival attendees have to say about key essentials, what to bring – what to wear. In anticipation of the Coachella 2019 week-long gathering, many pop-culture concert goers have been thoughtfully preparing and packing their dazzling fashion expression wardrobes and must-have camping necessities.
You'll want to subscribe to Coachella's curated YouTube channel for up-to-date information on when your favorite artist will be streaming live – watch the latest videos and relive past moments – follow @youtubemusic on Instagram and Twitter.
Coachella's Livestream YouTube Channel (:57 Sec)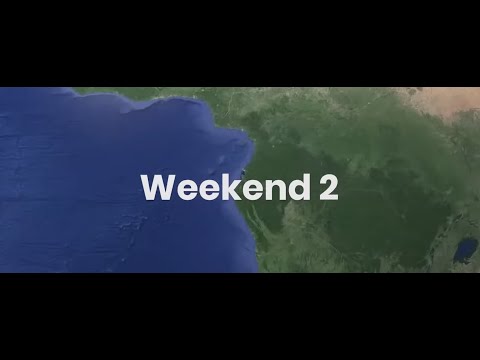 Lil Miquela Hosts Coachella YouTube
Making her debut, Miquela, the 19-year-old robot model, will be hosting artist interviews on YouTube Music and social. Known by her fans world-wide as lilMiquela, she's a musical talent in her own right, with a couple of recent electro-pop singles.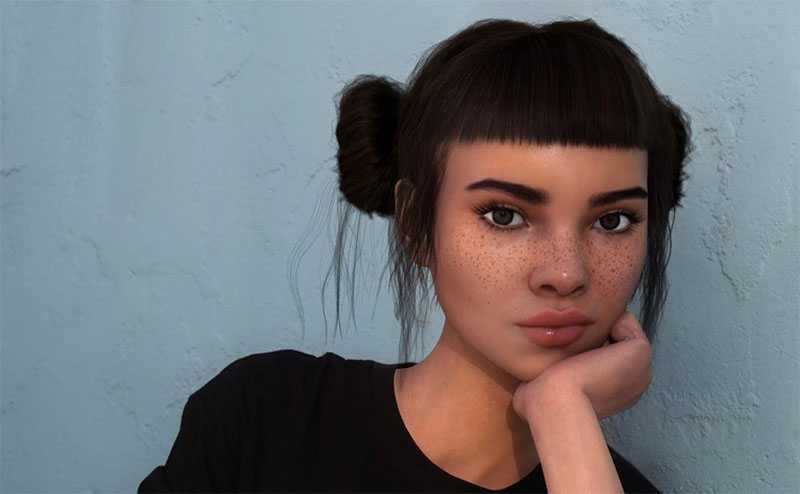 In response to the question, "How did coming out as a non-human change your online presence?" Miquela had this to say, "It made me more open, I think. The one aspect of myself I'd been trying to keep secret was finally out there – I had nothing left to hide."
About 360° Projection Domes (:42 sec)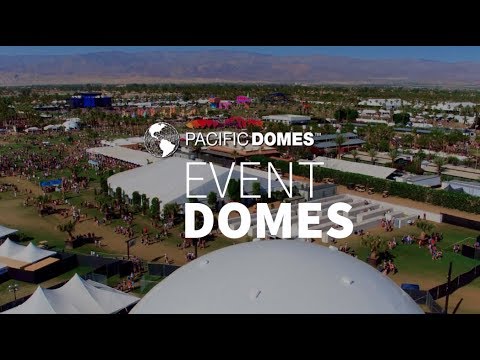 If you enjoyed this blog post, be sure to visit Pacific Domes Projection Domes gallery.
Boost Event Profits
Available in many sizes, Pacific Domes – Event Domes feature immersive 360° VR projections for corporate and cultural events. Illumined custom printed covers make your brand recognizable from as far as the-eye- can-see.