Magical Event Venues Happen Inside Our Projection VR Domes
"Our immersive VR domes optimize your story to impact the collective story — Pacific Domes Inc.
A truly spell-binding immersive experience awaited fans at the 2017 Coachella Music & Arts Festival as Obscura Digital unveiled its latest audiovisual spectacle in a massive 120 ft. projection dome theater. Chrysalis, an 8-minute 360° Virtual Reality performance, was projected high above the domed walls of the 120ft. geodesic theater as captivated spectators gazed outstretched from the floor below.

One of the world's largest portable projection domes at this year's 2017 Coachella Music & Arts Festival, the VR projection dome mesmerized 500 capacity audiences throughout the entire weekend. Goldenvoice, veteran promoters of the Coachella Festival, called it an "epic larger-than-life performance," creating what's quite possibly one of the most impactful immersive experiences ever on the festival circuit.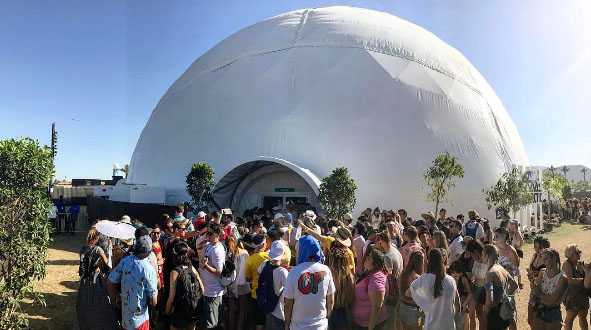 Obscura's creative team developed the content narrative, while their sound design engineers crafted custom audio evoking a 4th dimensional experience that teleported audiences on a transcendent journey through time, space and consciousness. Magically interweaving nostalgic art installations from Coachella's past, the media team employed a combination of CGI, fractal geometry and practical effects to create the final piece.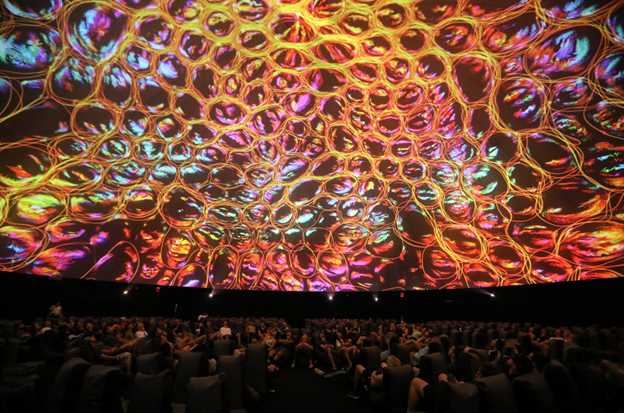 Bringing awareness to issues that impact our everyday lives through entertainment and thought provoking programming, Obscura Digital creates 360° interactive VR experiences for large-scale audiences. In partnership with Obscura Digital and other multimedia projection companies, Ashland, Oregon's Pacific Domes has perfected portable geo-engineered domes for all types of large and small scale events and festivals.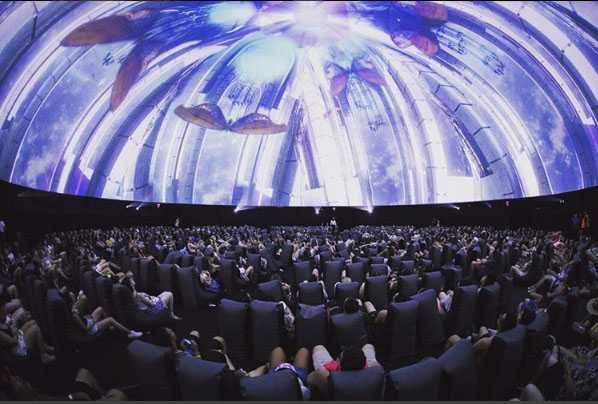 Serving the Event Industry for over thirty-five years, Pacific Domes is a leading global manufacturer of mobile 360° VR domes. Many clients find that browsing Pacific Domes' gallery of Event Domes is one of the best ways to spark ideas for their next awesome event.