---
Welcome to Dome Life!
When searching for dome homes as alternative living spaces, people will often ask the question, "Can people actually fit their life in a dome home? The short answer is yes – as a matter of fact, you'll soon be blown-away by the sunlit, vaulted ceilings that lend a warm, Zen-like ambiance to a dome home's interior design.
Let's explore some advantages – as well as, features and benefits to dome homes, manufactured in the USA by Pacific Domes of Southern Oregon. Typical dome kit sizes range from 16-ft. to 44-ft. (see chart below)
Larger customized sizes are also available from 60-ft. up to 120-ft. (see Event dome sizes)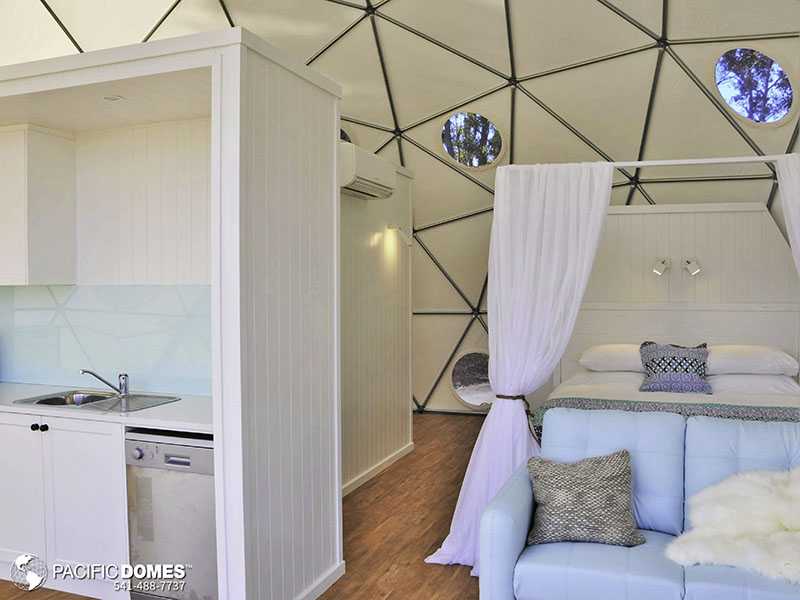 ---
Dome Home Sizes & Specifications
What's dome life like in various dome sizes? Here's some specifications that you might like to explore in order to best address this question.
---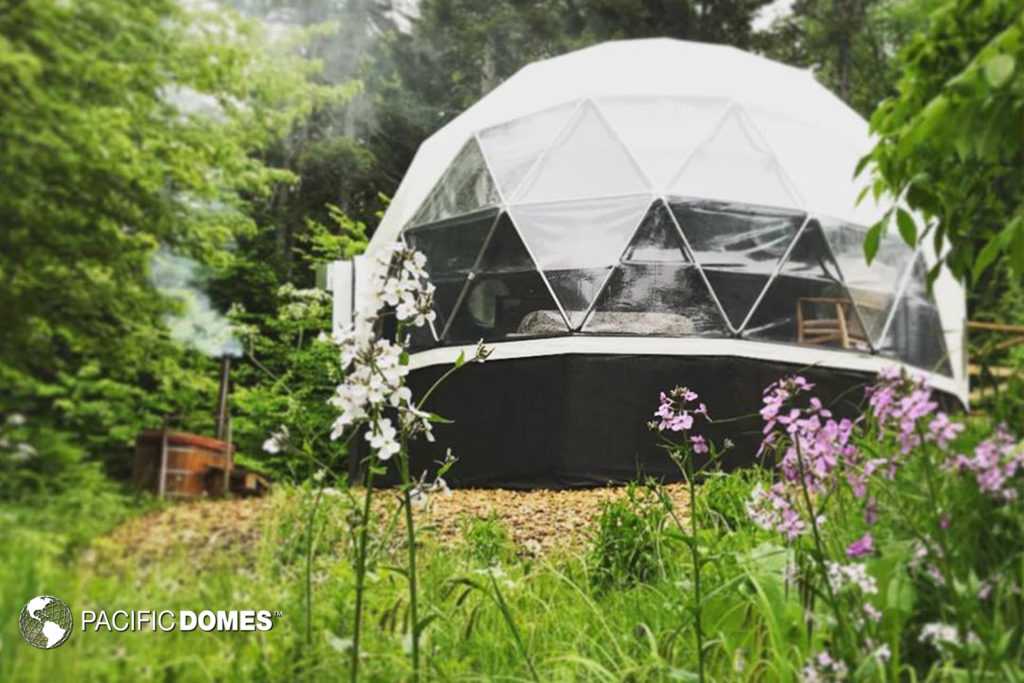 ---
---
---