---
"Add a touch of elegance to your outdoor wedding venue" – Wedding Tents by Pacific Domes
Do you have a favorite outdoor nature spot that elicits joy everytime you visit? If you've dreamt of making it your destination wedding venue, one thing is certain – you want to create a lifetime memory for everyone attending to commemorate your special wedding day .
Whether near or far, whether it's as close to home as your own backyard, a family or friend's private garden or a local park – whether it's an exotic travel destination, such as, a beachside lodge, a lush tropical paradise, a mountain chalet or ski resort – whether you are tying the knot in a resort-style location or prefer a more natural boho-wedding backdrop, the celebration of your nuptial vows deserves a well-planned outdoor wedding venue.
Destination Wedding Venues to Spark Your Imagination
---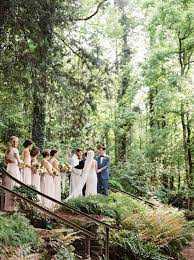 Park Weddings –
Local Parks, State Parks and National Parks provide grand opportunities to design your dream wedding venue. You might, also, be pleased to discover that there are a number of private nature getaways – such as, Blue-Ridge Glamping, that offer lodging and many of the amenities that you might be searching for.
That said, there's some things to consider. Martha Stewart weddings provides advice in 10-Things to consider when getting married in a public park.
---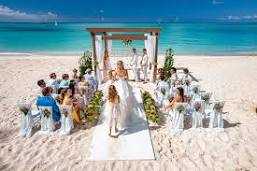 2. Beachside Weddings –
What could be more romantic than a glamorous beachside wedding? With so many beachside resort towns and private beaches to choose from, you can literally spend hours dreaming and working out the details of designing that perfect wedding spot.
To jumpstart your journey, Brides.com provides some planning tips and etiquette.
And, If you're looking for a privacy, you'll love exploring what Chozen Retreat in Florida has to offer.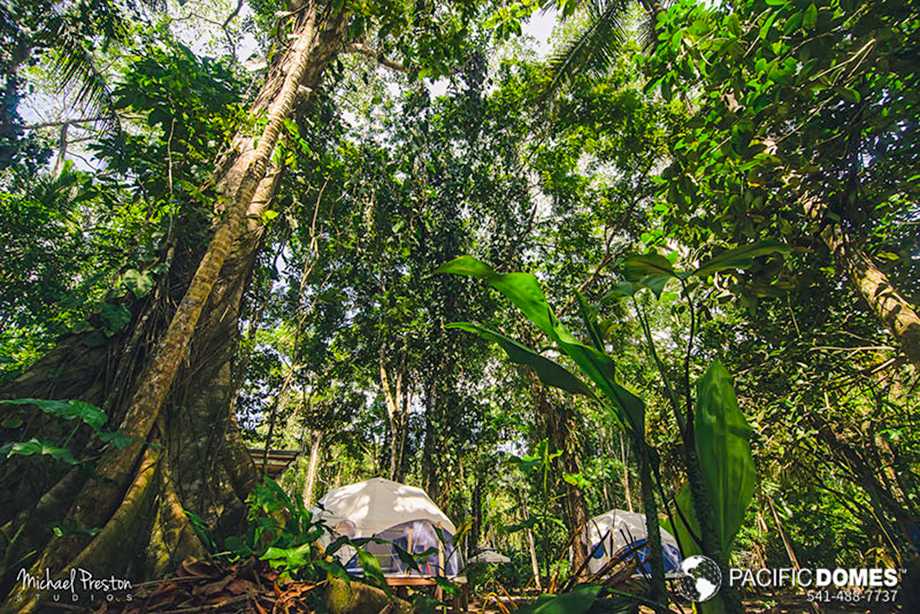 3. Tropical or Emerald Isle Weddings –
The lure of enchanted tropical surroundings calls for a little research and planning. After all, that's the stuff that dreams come true are made of, right?
Again, with so many gorgeous tropical destination wedding locations to choose from, it boils down to what type of setting inspires you to take that giant leap of faith. Speaking of faith, if you're looking for a tropical setting, you might be interested in exploring what Faith Glamping in Costa Rica has to offer.
4. Mountain Weddings –
Portable wedding tents go up wherever adventurous humans dare to go. Backpacking, skiing, fishing and sitting around the campfire are only just a few of the options.Take your nuptial vows suspended high above a tree-lined canopy, anyone?
Whether it's the ultimate adventure or a peaceful nature retreat that beckons you, you might like to check out: Dome town at Red River Gorge, Kentucky and Cripple Creek – a peaceful mountain retreat in Colorado.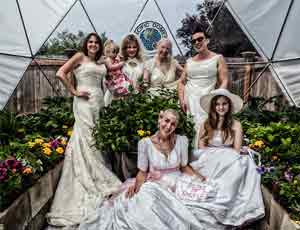 5. Garden Weddings –
Most of us love the warm ambiance of garden wedding parties. Perhaps you, or someone you know, has ample room to accommodate your guests in a lovely garden setting? Rustic wedding themes in familiar surroundings, where shared memories provide a warm sense of family bonding is another popular option.
Save money and spend it on a romantic honeymoon getaway, instead?
---
But wait there's more! For more unique destination wedding venues, check out Pacific Domes Map of glamping resorts and retreats around the globe. It's a great place to search out that special outdoor wedding venue. Also, for additional wedding destination Inspiration, we invite you to visit dome glamping.com.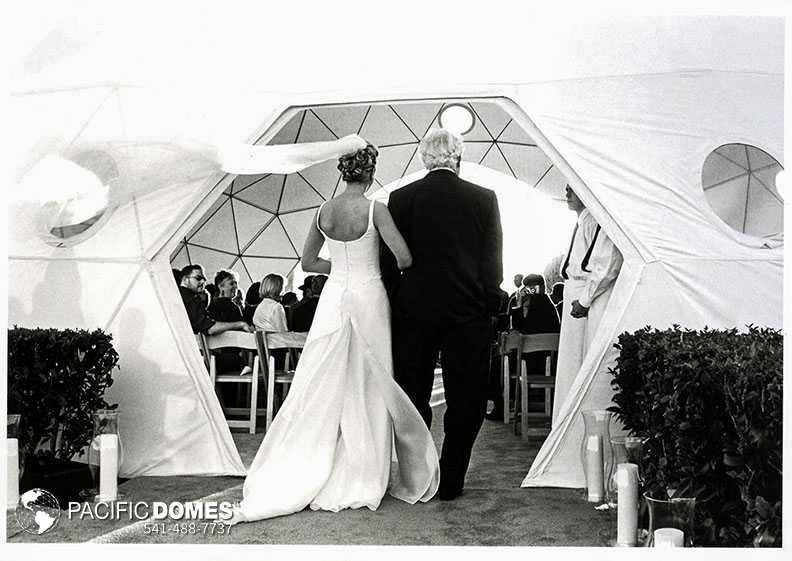 Imagination is Key to Planning an Epic Wedding
Picture this…
Gathered inside an elegant white wedding dome with music playing in the background, the bridegroom and special guests eagerly await, as the bride accompanied by her escort walks down the aisle to say, "I do".
---