---
Geodome Event Tents  for Festivals & Event rentals   – Pacific Domes USA since 1980!
---
The Whole Earth Festival (WEF) is an annual event that takes place over Mother's Day Weekend on the University of California Davis Quad. Over the years, it has grown exponentially and today the three day festival (Friday, Sat. and Sunday.) draws crowds of more than 30,000 festival goers. The event is planned and coordinated by volunteer staff – and, has since evolved into a free student-run event with support from the Davis community.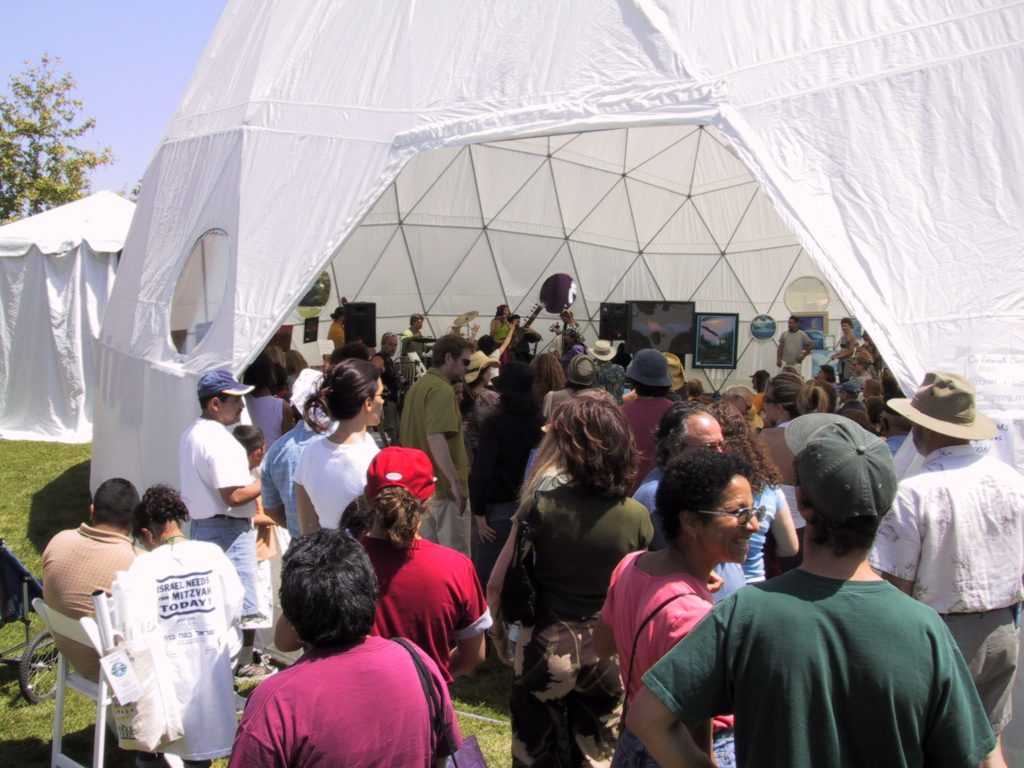 About the Whole Earth Festival
The Whole Earth Festival began in 1969 as a small art class project ("Art Happening") on the UC Davis Quad. The students used art to teach visitors about the realms of activism, wellness, and environmental sustainability in an interactive and creative way. Following the United Nations' recognition of Earth Day in 1970, the event was renamed to the Whole Earth Festival, fondly nicknamed as "WEF".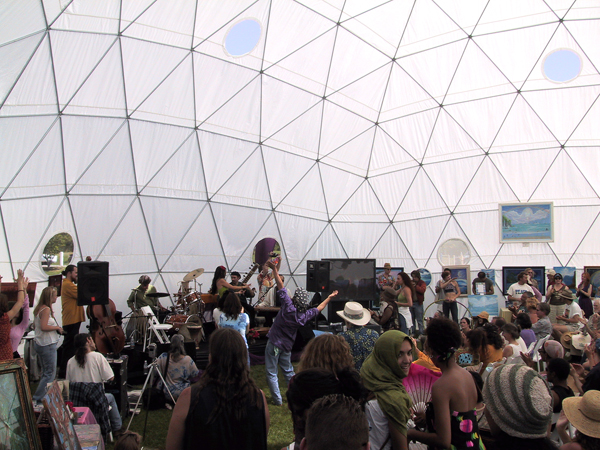 The crowd-pleasing iconic 44-ft. Event Dome maintained a presence at WEF for more than 30-years. Pacific Domes, also, provided other event dome sizes for workshops and childcare over the years. 
The Whole Earth Festival brings everything together under one roof for a holistic festival experience.
---
To this day, the children's climbing dome remains a welcome feature at this and other events throughout the year.
Experiential Space
Making each year's showcase completely unique, the Experiential Space Coordinator personally designs this interactive experience with the festival attendee in mind. Ranging typically from interactive speakers, music, art, and more, this immersive and interactive space invites festival goers to come and participate in what this experience has to offer.
When & Where
Mother's Day Weekend: May 6-8, 2022
Friday: 12 p.m. – 10 p.m.
Saturday: 10 a.m. – 10 p.m.
Sunday: 10 a.m. – 6 p.m.
Located at the UC Davis Quad
---
Pacific Domes geodesic-engineered domes are a perfect addition to any festive celebration. We invite you to browse through our Event Dome Flipbook to learn more about our Event Domes.
---