Pacific Domes of Oregon, makers of for festivals and event dome rental enthusiasts!
The Whole Earth Festival, an annual event, takes place on Mother's Day Weekend on the University of California Davis Quad. The event is planned and coordinated by volunteer staff composed of primarily UC Davis students, with support from the Davis community. Approximate attendance at the festival is 30,000 for three days (Friday, Sat. and Sunday.)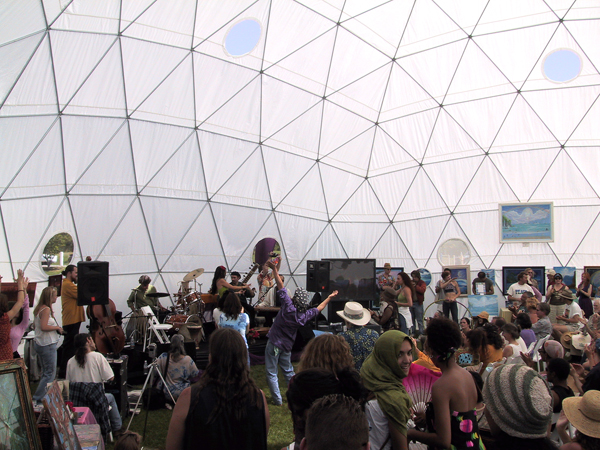 The Whole Earth Festival brings together music, vegetarian food, appropriate technology and education for a holistic festival experience.
Pacific Domes geodesic domes are a perfect addition to this celebration of alternative living and also happen to make for a fantastic venue!