Pacific Domes of Oregon, building the worlds best Festival Tents, Performing Arts Tents, Portable Concert Amphitheaters and Party Tents for Rent.
Tokyo Designers Week (TDW), now in its 26th year, will feature three Pacific Dome domes consisting of a 90′, 44′ and 36′ dome.
The domes are the symbol of TDW, which will hold music events, forums and award ceremonies. The 90′ dome can hold 400 seats or 1200 people standing. The 44′ and 36′ domes can be used as special exhibition spaces for companies and designers.
The event continues to be the place for businesses, designers, embassies, organizations and galleries to exhibit their creative works and announce their ideas in Shinjuku, Tokyo at the Meiji Jingu Gaien. This event expands into the city of Tokyo with their series of events involving Shop Exhibitions and filling up Aoyam, an area with over 70 shops, galleries and cafes. This years theme is "Love for Earth, People and Objects." This year's Tokyo Designers Week will showcase a variety of design, contemporary art, music and workshops for professionals, adults and children.
This year TDW will showcase "Student Exhibition Plus," featuring architecture, interior design, product design, graphic design, fashion design, textile design, media art and fine art. It will also showcase the Environmental Design Tent combining environment, design and art as well as "Container Exhibition," which uses the constraints of a shipping container using sounds, light, darkness, smell and touch to create an immersive and interactive experience. TDW ART had a big impact last year. For 2011, the focus is a contemporary art exhibition with top Japanese galleries, curated by Katsuhiko Hibino with an "art × design" products section.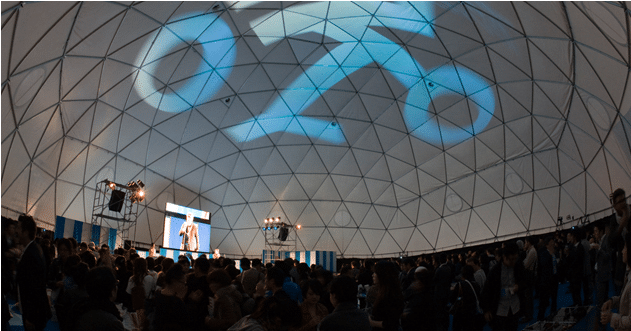 For more information click here