---
"Mustache Bash – Serious Party going on under the Geodome!"  — Pacific Domes
15-years ago, in the Spring of 2007, an imaginative crew of fun-loving comrades envisioned a celebration to separate the boys from the men – and thus, the Mustache Bash was born. What began as a humble, off-the-wall house party has since grown into a legendary San Diego festival, known today as the Mustache Bash.
The Party Tradition Lives On – Saturday, March 26th, 2022
Come the last Saturday of March 2022, Mustache Bash partygoers converged once again at the Port Pavilion in Downtown San Diego. Suspended above San Diego Bay's glowing cityscape, Bashers boogied down against the backdrop of the iconic Mustache Bash geodome that lit up the festive event for miles around.
Mustache Bash fans ready to celebrate who we are and how we want to live our lives, welcomed back the party after a two-year disruption imposed by unprecedented worldwide Covid restrictions. The spirited festival venue featured indoor and outdoor staging with a 100-foot long bar – along with special installments from local artists and food vendors.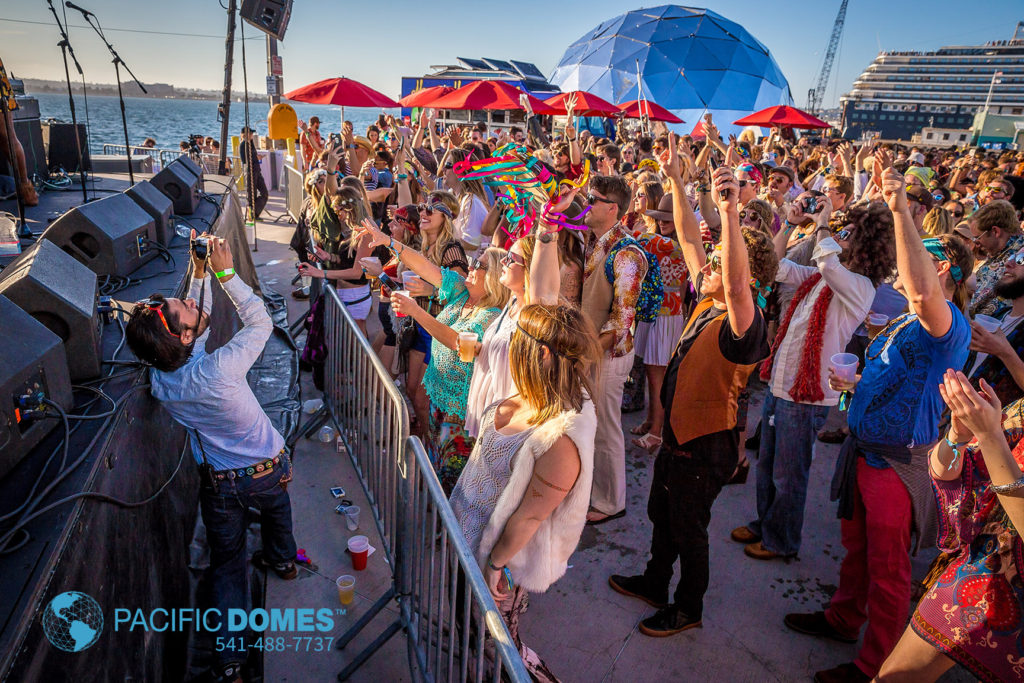 Mustaches are growing rapidly and so is our party!
Call it a party. Call it a reunion. Call it an excuse to take pride in the fuzz above your upper lip. Whatever you call it, let it be known: It's the San Diego Mustache Bash, and it's finally, finally back!
Kick up your bell bottoms at a Disco revival and swing your partner at a Mustache Bash! Nothing says fun more than a 70's, long haired party-down in a Geodesic Festival Tent!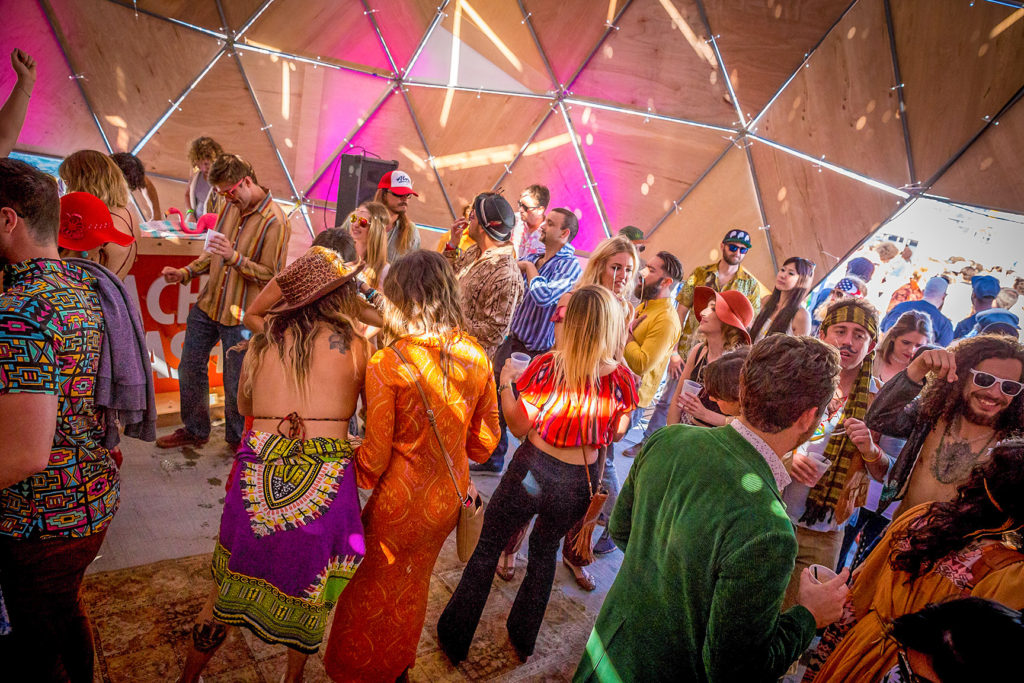 Do I Have to Have a Mustache to Go?
No stache no bash. If your day job forbids you to grow one, get the best fake money can buy. Otherwise, some scrutiny may be in order.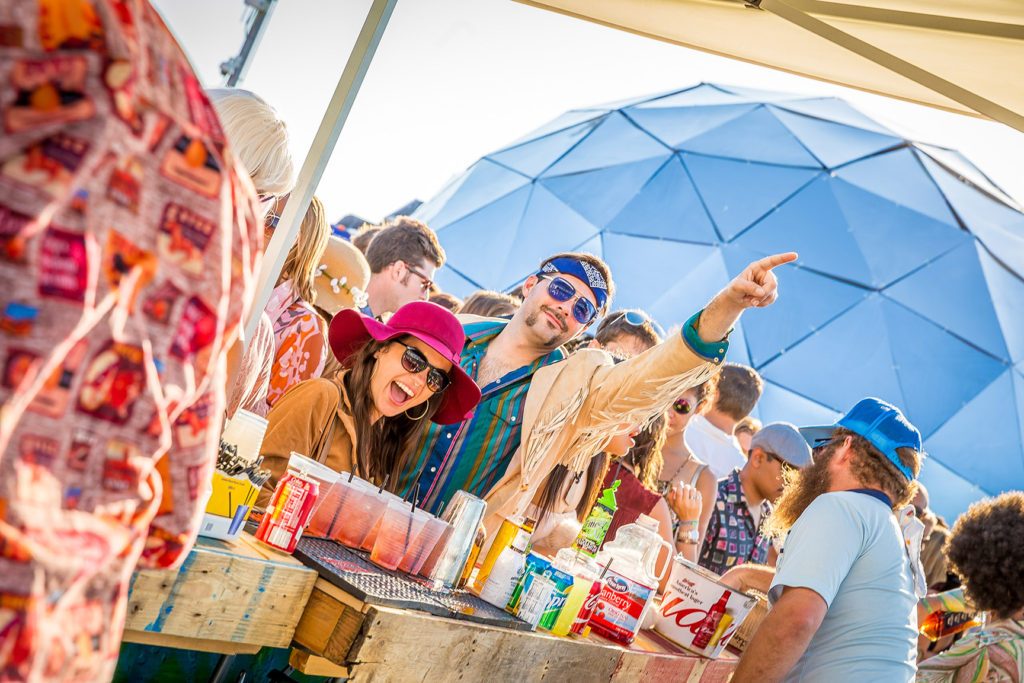 So, summon your inner 70's super star – it's The Annual Mustache Bash, and you're invited to party! It's the happening party place where bells will ring, bass will thump – chicks will flock and men will migrate. The mustache and the bell bottom will reign once more. So break out your afro picks, dust- off the snake skin pants – stock up on funkadelics and soak your peach fuzz with Rogaine. Even if you've missed this year, there's always next year to look forward to.
---
Geodesic Party Tents and Festival Dome Tents by Pacific Domes of Oregon
Award-winning Pacific Domes, has been blazing the trail since 1980 with over 40-years of industry expertise.  Based in Ashland Oregon, the dome manufacturer offers rapidly deployable Domes that are a gorgeous work of geodesic engineering. Pacific Domes patented Full-Dome Projection Liner is specially designed to give everyone the best seat in the house!