"Magic happens inside our Event Domes, they become the Hub of every Event!" ― Pacific Domes Inc.
Shopping for the ultimate Event Tent? To say that there's a wide variety of Event Tent options to choose from in today's marketplace is an understatement!
Irrespective of whether you plan to purchase or rent, with so many event tents to choose from, how do you make the important decision to choose the right one for you? To start, having a clear roadmap as to your Event Planning needs, such as type of event, size, location and budget is key.
There's some good reasons why you might want to consider the awesome features that event domes offer any indoor-outdoor occasion. Whether your event is large or small, simple or extravagant, discover how Pacific Domes can bring your event to life in a magical immersive, interactive and eclectic 360° arena.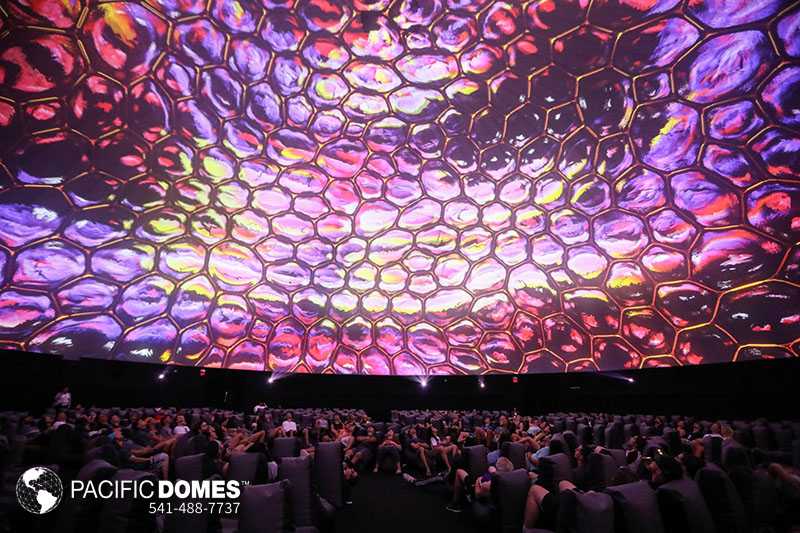 "We Bring Years of Industry Expertise in Creating Spectacular Immersive VR Dome Environments for Event Entertainment & Experiential Marketing"— Pacific Domes Inc.
But, don't take our word for it, let's compare some basic features in two types of event tents, canopy tents and event domes. After comparing geodesic domes vs. canopy tents, you'll be able to make an informed decision as to what best suits your needs and fits your budget… just, please remember to give your imagination wings!
Ecoliving Domes vs. Canopy Tents
Starting with the basic structure, did you know that free-standing geodesic domes have proven to be virtually disaster-proof during high winds, inclement weather, hurricanes and earthquakes? Canopy tents have limitations on what wind, rain and snow loads they can withstand, and may require augmented set-up, anchoring and tethering that's not included in the basic package.
Canopy tents may have to be taken down during severe weather. You might be wise to research, read the small print and look for any exclusionary clauses when considering canopy tents for outdoor events.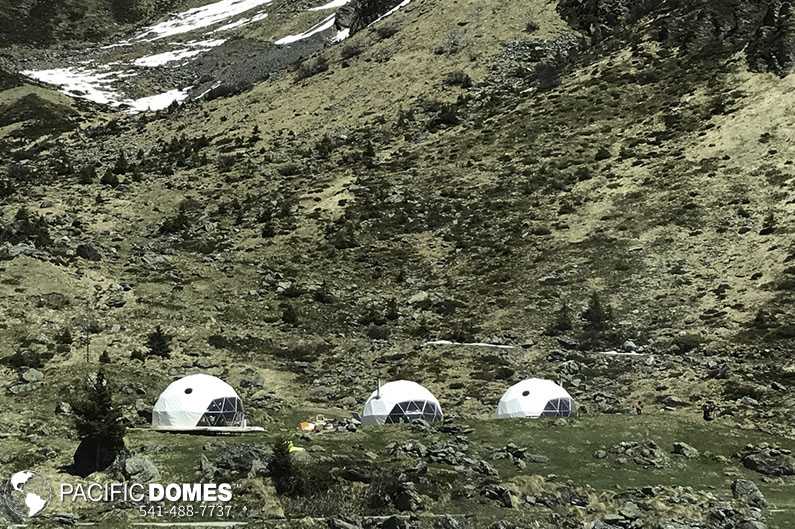 Unlike canopy tents, domes are suited to all types of terrains; they are fully deployable to just about any location on the planet; and, can be erected in hours with as little as 2 people, using simple hand ratcheting tools. The larger event domes will require a small crew and equipment, such as tall ladders, scaffolding and cranes.
Both domes and canopy tents are considered temporary shelters, in that they can be taken down when no longer needed, this often simplifies or bypasses many building codes. However, due to their portability, economical costs and sustainability, prefab ecoliving domes solve some logistic design challenges associated with outdoor events that exceed the limits of canopy tents.
A dome's structure is one of the most efficient interior spaces because air and energy circulate without obstruction. If additional heating or cooling becomes necessary during seasonal extremes, there's very little energy lost, due to the dome's enclosed space.
The spacious dome interior offers limitless possibilities for creativity. Its circular design encloses the greatest volume of interior space with the least amount of surface area.
Walls Talk with the Magic of Projection Mapping Domes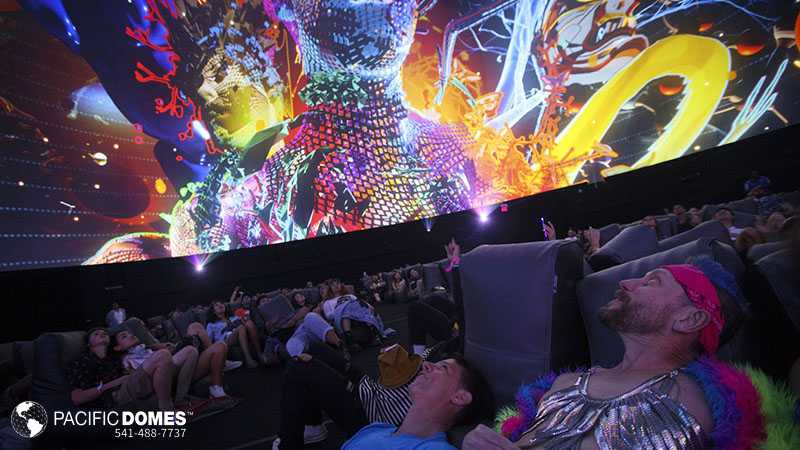 Geodesic Domes have a structurally superlative capacity for projection and lighting innovation. Projection mapping is a projection technology that transforms objects, places and scenes into captivating displays.
Projection Domes utilize high-powered projectors to full advantage in delivering spectacular scalability. In concert with Pacific Domes sister company, Obscura Digital, they provide 'outside the box' artistry to every event hosting theme.
Event Domes / Ultimate Event Tents (4:12)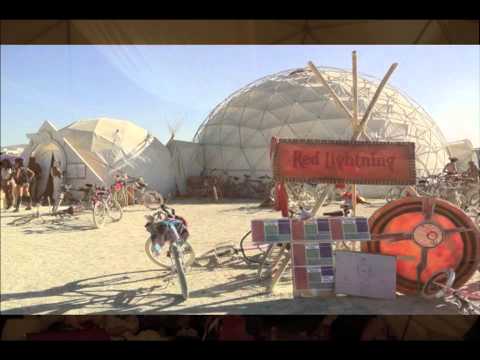 Pacific Domes offers complete event solutions helping you to create the ultimate event. Event Domes become the focal point of every trade show, convention, party music festival and more. The entire interior is open to your creativity! Out free-standing domes support lighting & sound equipment. For additional inspiration visit our gallery at: