"Immersive FullDome VR Environments Have the Capacity to Affect Positive Social Outcomes in the Human Consciousness Movement." — Pacific Domes, Inc.
A Futuristic World Where VR meets A.I.?
What is the future of VR? What does the future of an immersive and interactive Virtual Reality (VR) environment look like? Is it a world where the blurred borders between organic reality and artificial intelligence render them both indistinguishable from each other?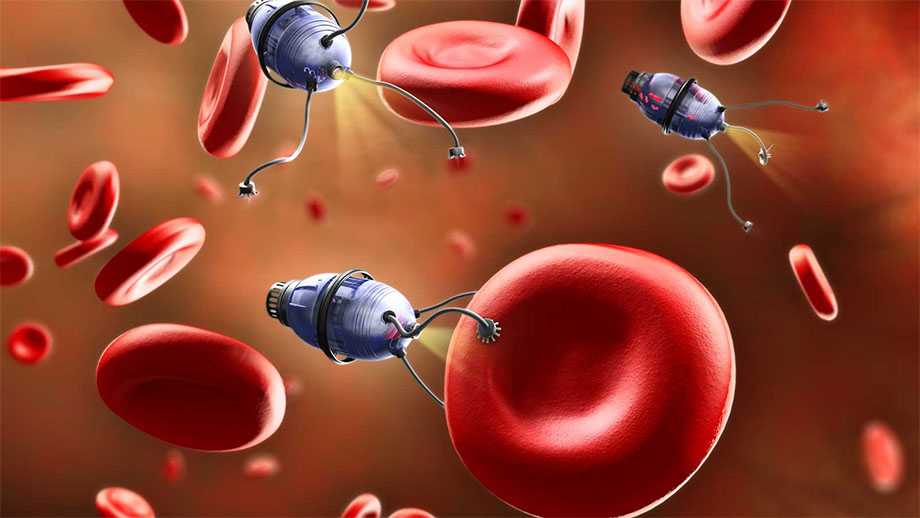 According to Google's Ray Kurzweil, the Singularity (when A.I. merges with human intelligence) is just around the corner, with true full immersion virtual reality beginning around the 2030s. True full immersion VR will involve something akin to nanobots − robots the size of human blood cells that will enter our bloodstream and interact with our brains and nervous systems. These nanorobots will have the capacity to shut down inputs to our senses from the real world, replacing them with signals from the virtual world.
Is Robotic & Nanobot Technology Disruptive?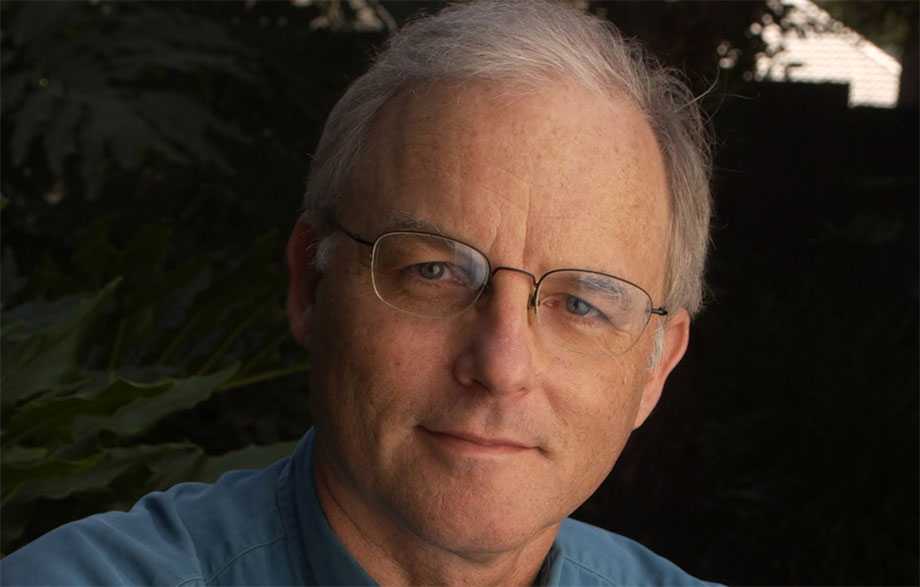 "The future will belong to the Nature-Smart ― those individuals, families, businesses and political leaders who develop a deeper understanding of the transformative power of the natural world, and who balance the virtual with the real. The more high-tech we become, the more nature we need." ― Richard Louv, author of the best-selling book "Last Child in the Woods… Saving Our Children from Nature-Deficit Disorder"
While there's no denying that modern research is uncovering many exciting and beneficial applications for robotic and nanobot technology, if you're among those wondering whether this technology will be disruptive to our biofields (scientific definition of our 'energy fields'), you're not alone. There's sufficient independent scientific evidence to suggest that we are at a junction point in our evolution as a human species ― the more technology we have, the more we need nature to balance and protect our biofields.
As we prepare to move into even deeper levels of entertainment and information, isn't it time to take a closer look at the tradeoffs we are making each and every day? Scientific research shows that technology impacts our environment, personal health and wellbeing. If we are to move responsibly into the future, we need to address our commitment to walking in balance with natural law. Read more…
What is an Immersive and Interactive VR Dome Platform?
Your marketing strategy deserves the best when it comes to event planning! With old technology, people experience VR in isolation: you strap on a headset and headphones and are instantly transported into a virtual environment. But doesn't this disconnect you from the people around you?
In a 360° VR dome environment, your audience is right smack in the middle of the story. This involves their real senses. Your audience remains captivated during the entire immersive and interactive experience.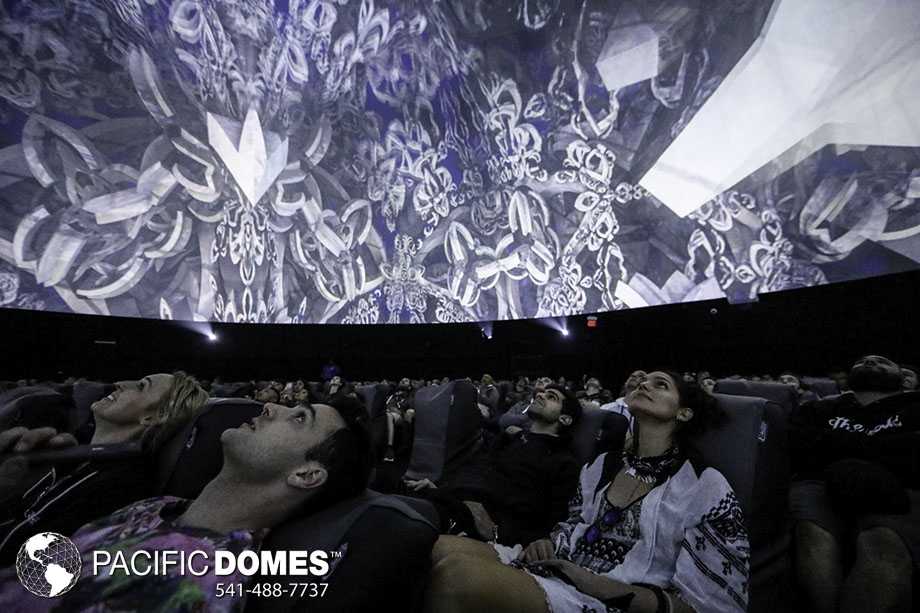 "Our Complete 360° VR Projection Domes are dedicated to the advancement of Highly Immersive Virtual Environments for Entertainment and Education." ― Pacific Domes, Inc.
VR Event Dome Uses: 
Are you prepared for the future of VR Projection? Are you prepared to enhance and elevate your audience's experience, tell your story or host your event using the latest technological advancements in the entertainment and education industry?
If your goal is to create an awesome sense of space that provides an effective venue for your marketing strategy, a portable VR dome projection theater needs to be at your next event. Virtual Reality Dome viewers will be surrounded by IMAX size images, lending exceptional creative possibilities to ensure that your event remains the focal point.
"Where Imagination Stops, Ours Begins."  ― Obscura Digital 
Here's a snapshot of how VR projection domes are transforming the digital landscape by means of the rapidly growing media of projection mapping:
Illumination Domes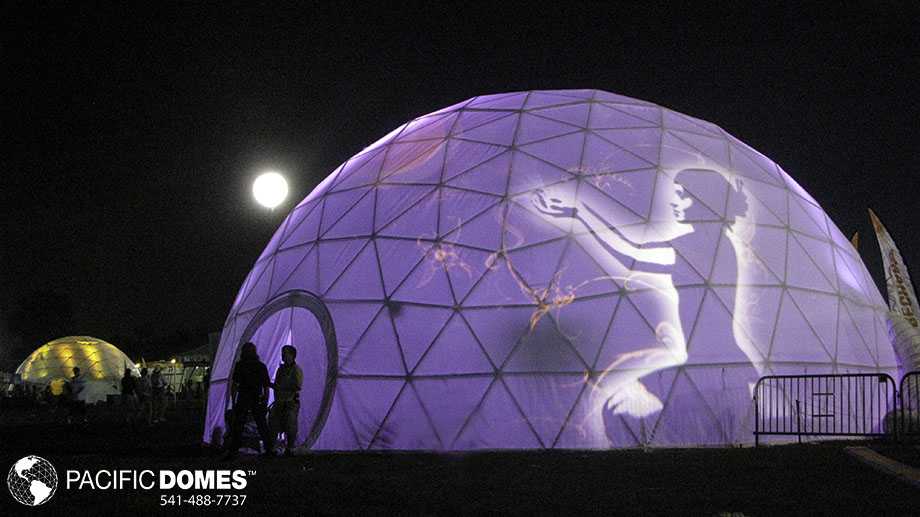 "Our Illumination Domes are perfect for outdoor festivals, events and parties."  — Pacific Domes, Inc.
Let the Show Begin with Illumination Domes… Captivating attendees thru the magic of 360° projection, Illumination Domes light up night skies for miles around. One unique feature event planners love is the translucent Event-Lite fabric, capable of projecting images both inside and outside. An affordable option, Illumination Domes are Projection Domes without a projection liner.
Event-Lite architectural fabric is lightweight for ease of setup, and perfect for nighttime digital projections. Made from breathable 100% tightly woven polyester (7 oz./sq. yard), Event-Lite is fire retardant and mildew resistant. Event-Lite has a matte finish and is available in a variety of colors.
Projection Domes & Spheres • Planetarium Domes
Pacific Domes' Projection Domes create the perfect immersive environment for Theaters and Planetariums. Research shows that domes provide the perfect surface for projection mapping and acoustics. VR Projection Domes employ high-powered projectors to full advantage in delivering spectacular scalability.
Coming to a Planetarium Dome Near You…"NASA's Journey to Mars" could be coming to your neighborhood as part of 'The Next Giant Leap' in the NASA campaign to educate adults and children about the past, present and future of manned space flight.
The children we teach and inspire today could be among the first humans to walk on Mars. To learn more about how you can acquire "NASA's Journey to Mars" for use in your area, including programs and grants that might qualify your district for a Planetarium Dome, visit NASA.gov.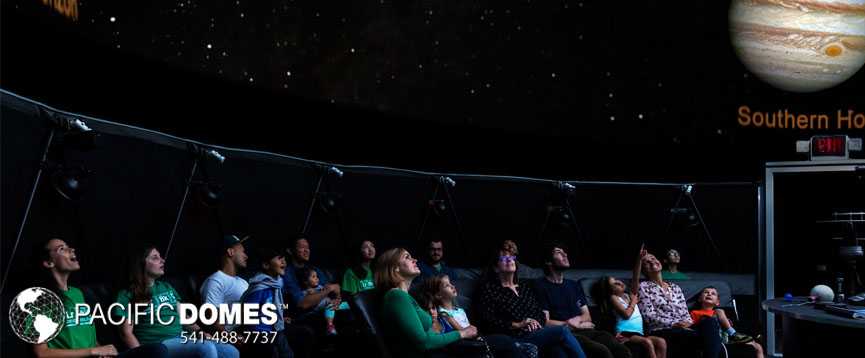 Corporate • Tradeshows • Product Launches • Promotional Tours
Welcome to the persuasive power of Immersive Environments where your next event is sure to be a big hit.  Immersive Environments are the cornerstone of Visually Immersive Virtual Reality (VIVR) Projection Domes and Augmented Virtual Reality Event Domes by Pacific Domes.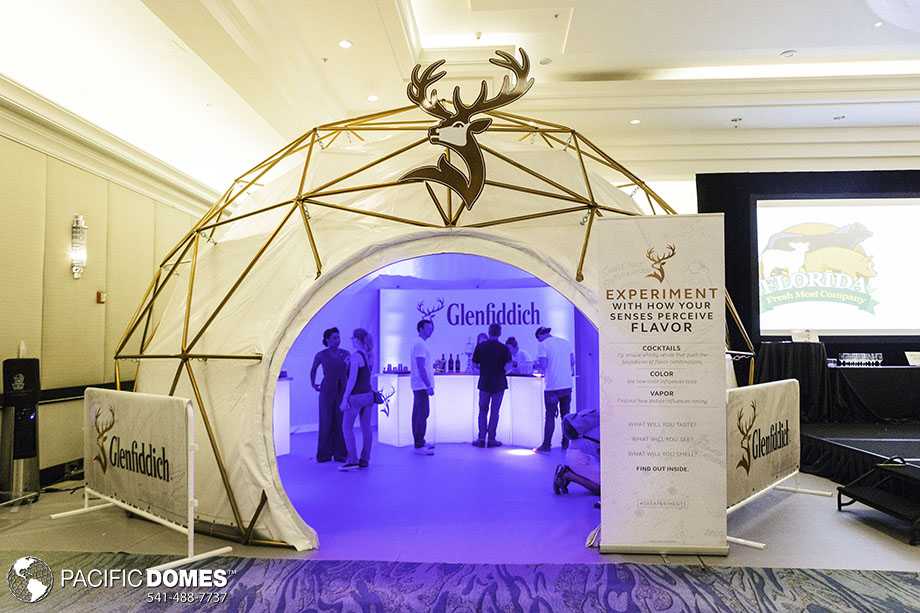 Art & Music • VR Gaming • Sports • Movie Sets & Film Studios
VR Gaming… What's the best VR gaming platform? The portability, durability and ease of set-up makes VR Domes the perfect gaming platform.
Pacific Domes' portable Gaming Domes are all about the spatial 360° projection experience with their powerful and constantly evolving immersive and interactive technology. Pacific Domes' geodesic-engineered domes are a perfect complement to the latest Gaming technology, transporting your attendees into a magical Virtual Reality Experience that will leave a memorable impression long after the gaming event is over.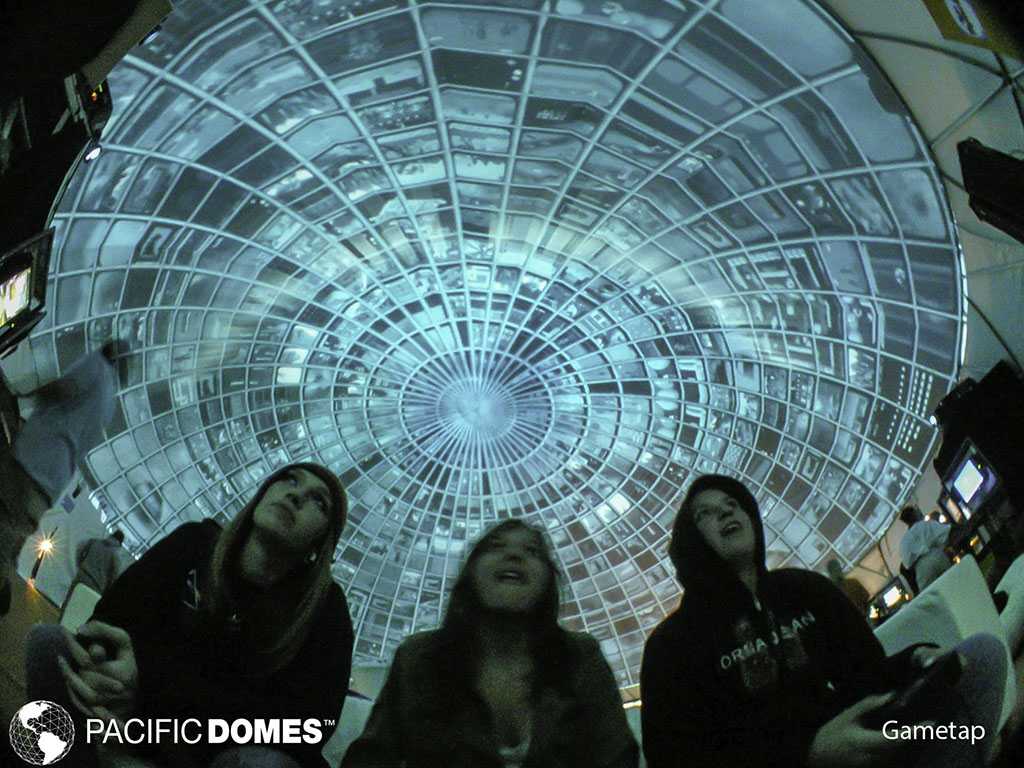 Other Innovative Uses: Art Installations, Festivals, Floating Domes, Ice Bars & Roof Top Lounges, Fashion Shows, Private Parties, Special Occasions, Weddings and more.
VR Domes for Entertainment
Public spaces for collaborative event entertainment venues has increased in popularity during the last few years and it's easy to see why large-scale VR Domes have become the latest sensation with event planners and audiences alike. Starting with basic geodesic construction, portable geodome structures look elegant, are extremely sturdy and offer unlimited design opportunities to create the perfect immersive environment for your event.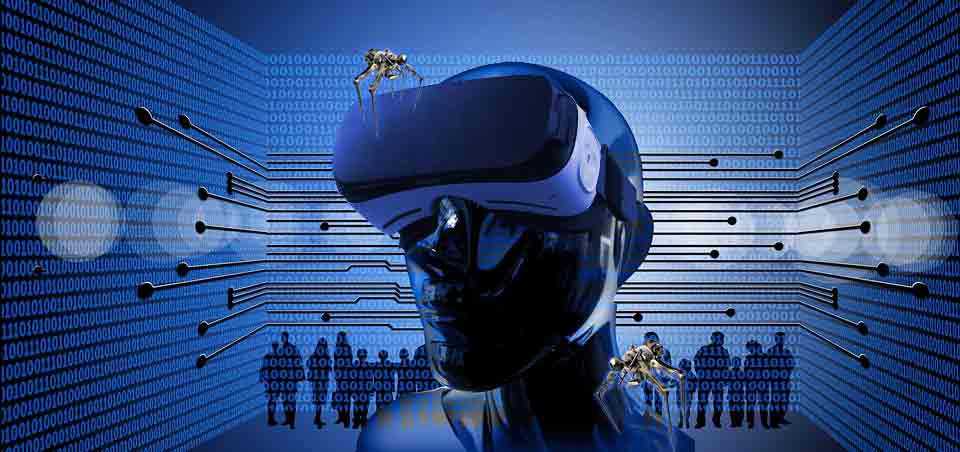 Pacific Domes, the leading US manufacturer of geodesic-engineered domes, in concert with multi-media partners Vortex Immersion Media and Obscura Digital, have been on the cutting edge of immersive dome environments, impacting the event industry for many decades. Together, they create multi-sensory immersive environments for interactive learning and entertainment experiences. 
Domes have an excellent capacity for projection and lighting innovation, and the spherical design naturally amplifies sound.  There's no interference from center beams in the staging arena, and the overhanging truss system becomes the perfect housing for 360⁰ lighting and sound to capture the audience experience.
The spherical design of a Virtual Reality Dome encapsulates the largest volume of interior space with the least amount of surface area, and is suited to all types of terrains.  When the dome's diameter is doubled it will quadruple its square footage and yield eight times its volume, thus saving on materials and cost.
While ensuring a light eco-footprint, the fetching combination of Pacific Domes geo-engineered 360° VR projection domes and cutting-edge technology transports your viewing audience into a magical IMAX-size experience.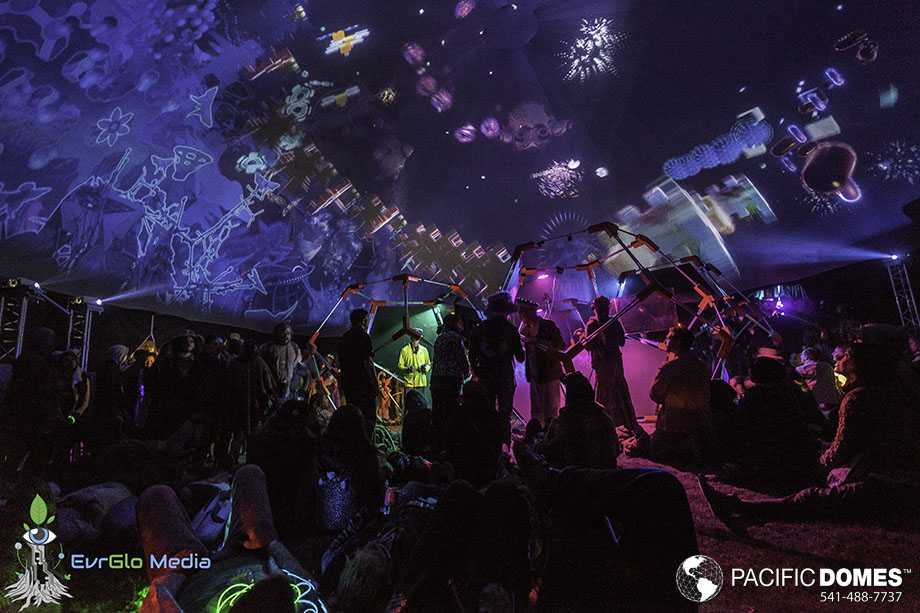 Based in Ashland Oregon, Pacific Domes offers rapidly deployable Projection Domes, Planetarium Domes and Amphitheater Domes that are gorgeous works of geodesic engineering.  eam partners Obscura Digital and Vortex Immersion are recognized leaders in High-tech Entertainment, bringing themes & projections to life to wow audiences of all ages.  Together, they create multi-sensory immersive environments for interactive learning and entertainment experiences.
Pacific Domes has been blazing the trail since 1980 with over 35 years of industry expertise. When your event depends on The Power of WOW and a timely delivery, you can count on portable geodesic domes made in the USA by Pacific Domes, Inc.