Pacific Domes of Oregon, leading builders of Geodesic Event Shelters and one of a kind Wedding Tents and Festival Domes for Rent
When it comes to creating worlds of beauty, Pacific Domes and partner 3D Deco know no bounds. If you want a wedding venue as unique as your love, look no further than the marriage of a beautiful geodesic wedding tent and vibrant multidimensional 3D décor. Merging elegant sacred geometry and glorious art, this magnificent combination is sure to uplift the heart and stir the imagination.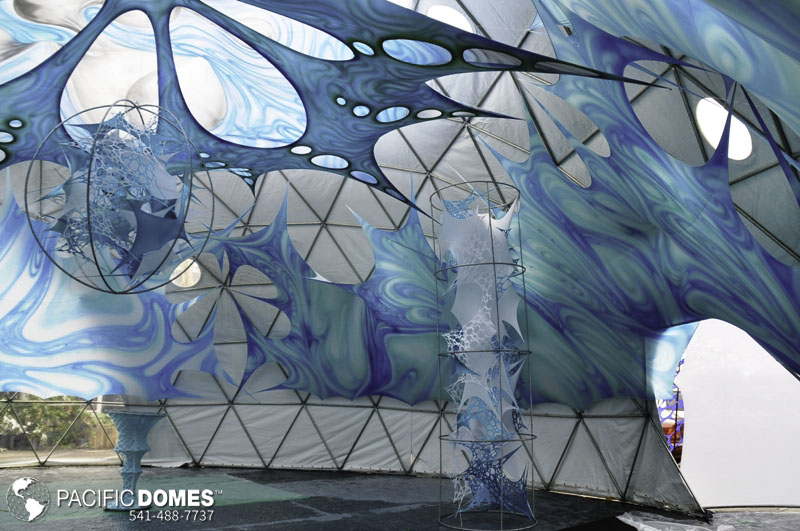 This is a wedding dome that Pacific Domes' South African distributor, 3D Deco Dome, did in Polokwane, South Africa. The wedding took place at the Potche Villa and used a 36′ geodesic dome with decorative stretch fabric walls.