Prefab Eco House Kit Sales and Rentals by Pacific Domes
Prefab eco houses are powering up eco-hospitality commerce and fueling one of the hottest industry trends in glamorous camping, also known as glamping. Biosphere Responsible Tourism awaits nature smart entrepreneurs with limitless opportunities to innovate a rewarding business in eco-tourism.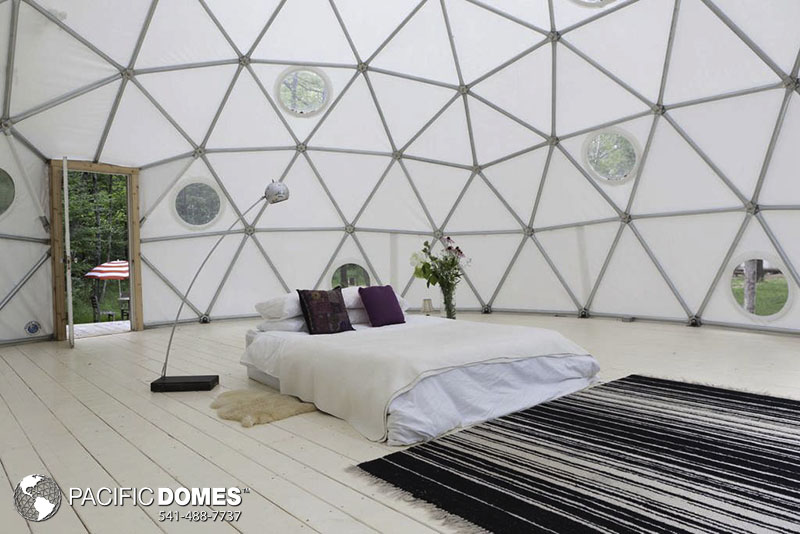 Creating a warm naturally illuminated Zen-like experience, Eco Houses integrate the concepts of organic architecture, promoting harmony between our human habitats and our natural world.
Prefab eco houses are featured in some of the world's top resorts and can be found scattered in spectacular getaway destinations. The growing popularity of hospitality glamping resorts illustrates how portable eco housing is advancing Biosphere Responsible Tourism.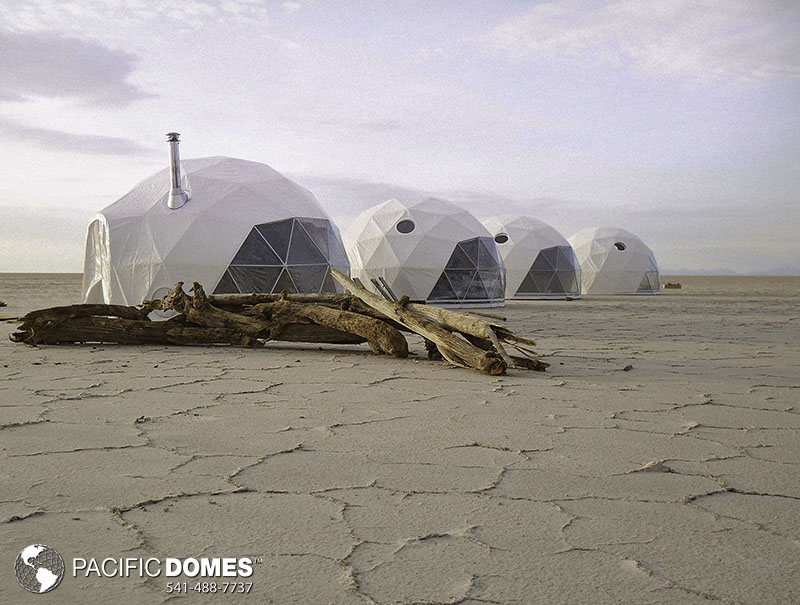 Prefab Zen Eco House: A Minimal Investment Opportunity
Biosphere Responsible Tourism can be a pricey up-front investment. However,
prefab eco houses offer an investment opportunity to break into the eco-tourism world of glamping eco resorts with minimal start-up costs.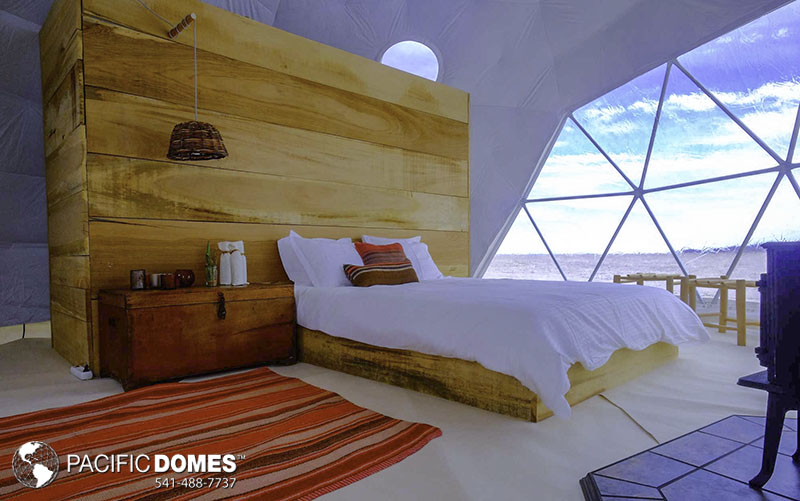 Biosphere Responsible Tourism
Expanding on the synergetic principles originated by R. Buckminster Fuller, Pacific Domes has been working on perfecting the function and beauty of their portable geodesic domes for more than 35 years in Ashland, Oregon.
As one of the early pioneers in the sustainable building movement, Pacific Domes has been inspiring ecoliving shelter projects and leading responsible eco-tourism worldwide since 1980. Browsing Pacific Domes gallery of ecoliving shelters is your first step towards exploring the benefits and versatility of geo-engineered domes as the strongest, portable structure known to man.