"Pioneering a Regenerative Future through Spontaneous Collaboration" — Pacific Domes, Inc.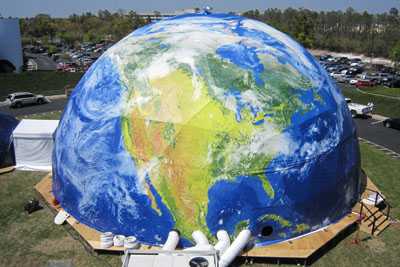 Celebrating Earth Day, April 22nd, Pacific Domes of Southern Oregon would like to take the opportunity to introduce the concept of living green-walls to raise awareness of the important role that plants play in cleaning up toxic indoor-outdoor air pollution. On Earth Day we can easily make a small contribution to honor our planet by simply integrating plants and living walls into our environments.
Why should we consider living green-walls?
Toxic environmental air-pollution seems to be everywhere these days – extending into our interior living and working spaces. No need to panic, though! With Earth Day just around the corner, Pacific Domes of Southern Oregon would like to help raise awareness about the benefits of "Ecoliving Green-walls". Let's go!
Living green walls, also known as vertical gardens, are a collection of plants that harness the power of nature – producing remarkable benefits. Living green-walls lend new meaning to sustainable practices, as they have the potential of ending indoor air-pollution forever! Once you learn more about the reasons why living green-walls should play key roles in our home ecosystems, you can make informed choices that benefit your health and your planet this Earth Day.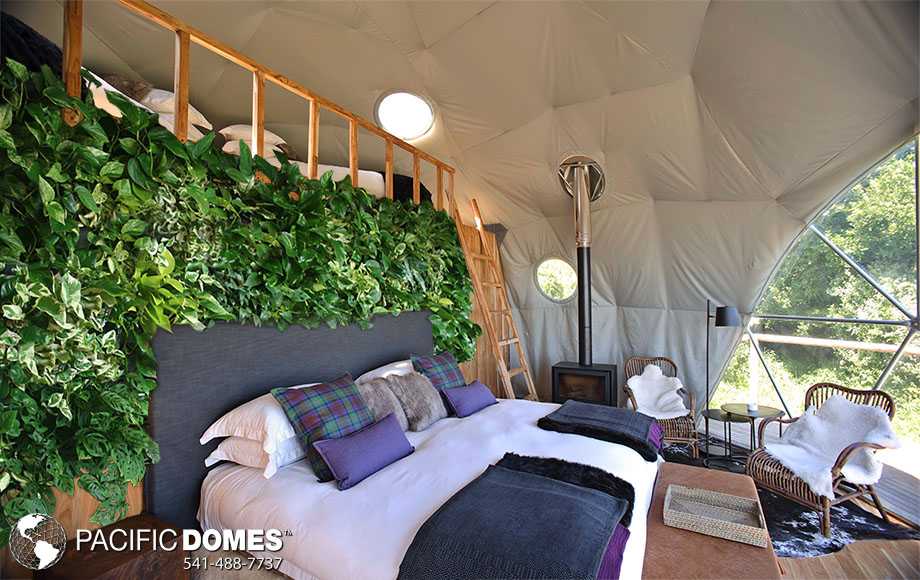 How can you end indoor air-pollution by using plants?
You may already know that plants release oxygen. But, did you know that plants can remove environmental toxins, including mold?
This widely popular NASA study was originally designed to test air-purification systems for the space station and future space exploration. However, NASA's 1989 study continues to be a go-to resource that explains exactly how plants remove toxins from air by trapping them in their leaves, soil and root systems.  
There's a wealth of DIY living green-wall ideas to be found on the internet and YouTube. "Living green walls are amazing. One little plant can give us food and oxygen to breathe, but when they get together something incredible happens." This short educational YouTube video says it all in 4-min!  
For more education take your pick from the following resources:
This may very well be one of the best easy-to-read informational explanations as to why we should incorporate a living green-wall to end indoor air-pollution in our living spaces forever…
Building a Mobile Living Green Wall
Pacific Domes invites you to take action to purify the air both inside and outside your home or workspace by integrating a moveable living green wall into your décor. If your indoor space is limited, building a mobile green wall allows you to tap into the purifying benefits of clean air by annexing it as an outdoor patio feature.
Join the Earth Day Movement to End Air-Pollution Forever!
Perhaps, we've been given a glimpse into a possible future when amidst lockdowns air pollution levels plunged, returning urban city skies to the clearest seen in decades?
Looking on the bright side of our planet's future, Future of Cities.com is proactively strategizing on revitalizing communities in a post-pandemic world. Be sure to visit their website to learn more about regenerative greening of public spaces – our health and that of the planet depends on it.
Be the change you want to see…
ChoZen Retreat, in Florida is a gathering place for thought leaders, changemakers and community builders who seek reconnection to nature. Set in the lush, sub-tropical environment of the 22,000 acre St. Sebastian nature preserve, one is fully immersed in its peaceful settings – its culture, history and magic.
This Earth Day Join the "Save Soil Movement"
"The Save Soil global movement is initiated by Sadhguru – a yogi, mystic and visionary."
Why Save Soil?
Sadhguru launched Save Soil to address the immediate soil crisis. Save Soil unites people from around the world to stand up for Soil Health – supporting leaders of all nations to institute national policies and actions toward increasing the organic content in cultivable land and soil.
---
Celebrating over 40+ years in business, Pacific Domes manufacturing has pioneered innovation success surpassing the highest industry standards right here in the USA. We are committed to providing you with the best customer experience along your purchasing journey and beyond with expertise from conception to completion. Visit with one of our friendly Customer Service representatives today.
---