"Building Sustainable Communities Through Spontaneous Co-operation" — Pacific Domes, Inc.
Toxic Environmental Air-Pollution is everywhere these days, extending into our interior living and working spaces. No need to panic, though! With Earth Day just around the corner, ecoliving Pacific Domes of Southern Oregon would like to take the opportunity to bring awareness to the concept of "Living Green-walls".
Living green-walls are lending new meaning to sustainable practices, as they have the prospect of ending indoor air-pollution forever! They're great for homes, schools and offices; and, for greenhouse structures, too! We can each contribute our small part to honoring our planet this Earth Day, by becoming aware of the why-n-how of living green walls.
How Can You End Indoor Air-Pollution by Using Plants?
You may already know that plants release oxygen. But, did you know that plants can remove environmental toxins, including mold?
This widely popular NASA study was originally designed to test air-purification systems for the space station and future space exploration. However, NASA's 1989 study continues to be among the best go-to resources that explains exactly how plants remove toxins from air by trapping them in their leaves, soil and root systems.
Nasa's Interior Landscape Plants for Indoor Air Pollution Abatement research study
If you find that the NASA study is a bit too technical, this may very well be one of the best easy-to-read  explanations as to why we should incorporate a living green-wall to end indoor air-pollution in our living spaces: "The Ultimate Guide to Living Green Walls"
To test some of the possible challenges of living on Mars, NASA, HI-SEAS (Hawaii Space Exploration Analogue & Simulation) and Pacific Domes of Southern Oregon, teamed up in early 2013, to erect a 36ft. geodesic-engineered BioDome on the northern slope of Mauna Loa, Hawaii. Mission Mars BioDome research continues in this dome with 8-month long stints for crew members.
NASA Study: How to Purify Air with House Plants (3:13 min.)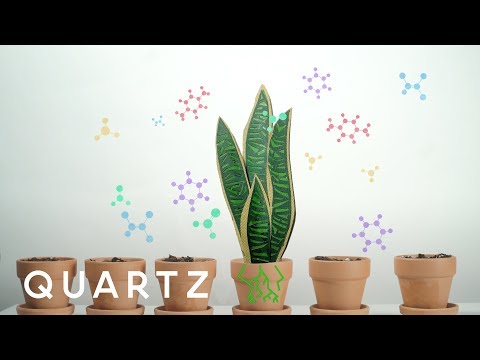 Air Purifying house plants recommended by NASA: Trends 2018 (1:16 min.)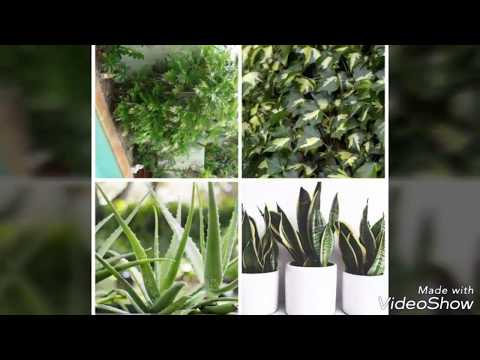 Build a Movable Living Green Wall
You, too, can be contribute your small part to healing the planet with a movable living green wall! Pacific Domes offers a simple suggestion that allows you to purify the air inside your home, workspace or ecoliving Dwell Dome by incorporating a movable living green wall into your décor.
If your indoor space is limited, a movable living green wall allows you to tap into the purifying benefits of clean air by annexing it as an outdoor feature.
Space 10 is on a Mission to Design a More Sustainable Way of Living
The Growroom has a  Creative Commons Attribution 4.0 International License (https://creativecommons.org/licenses/by/4.0/), which means that the design can be shared, copied and built upon without asking permission and that Space 10 does not take responsibility for your safety.  The only condition is that you credit the original work to Space 10 and architects Mads-Ulrik Husum and Sine Londholm, throw in a link and indicate if any changes have been made.
Join the Earth Day Movement to End Indoor Air-Pollution Forever!
There's a wealth of DIY living green-wall ideas to be found on YouTube. Living green walls are amazing. One little plant can give us food and oxygen to breathe, but when they get together something incredible happens. Living green walls (also known as vertical gardens) are a collection of plants that harness the power of nature-producing remarkable benefits.
More Living Green-Wall References to spark your imagination:
A 100 sq. ft. vertical garden by Biozotea. Biopared founders installing their own living wall at home. In Monterrey, Mexico. ( :57 sec.)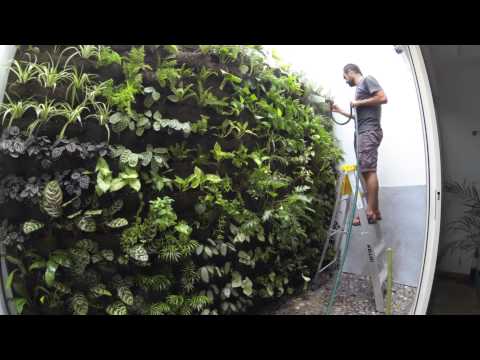 Mexico has established vertical gardens along their highways to clean the pollution