Pacific Domes of Oregon
manufactured this
Event Dome
for Svedka Vodka to help them in their
Corporate Event Marketing
efforts.
Our Geodesic Event Domes and Trade Show Event Tents are favored by industry giants, promoting their wares at Corporate Trade Shows, Festivals and Industry Marketing Expositions with our Domed Trade Show Tents.
recently participated in Atlanta's food, beer, and wine venue "Taste of Atlanta" partnered with Svedka, the world famous vodka producer. Svedka was giving out free vodka samples in a 20ft Event dome drawing one of the longest lines in the attraction.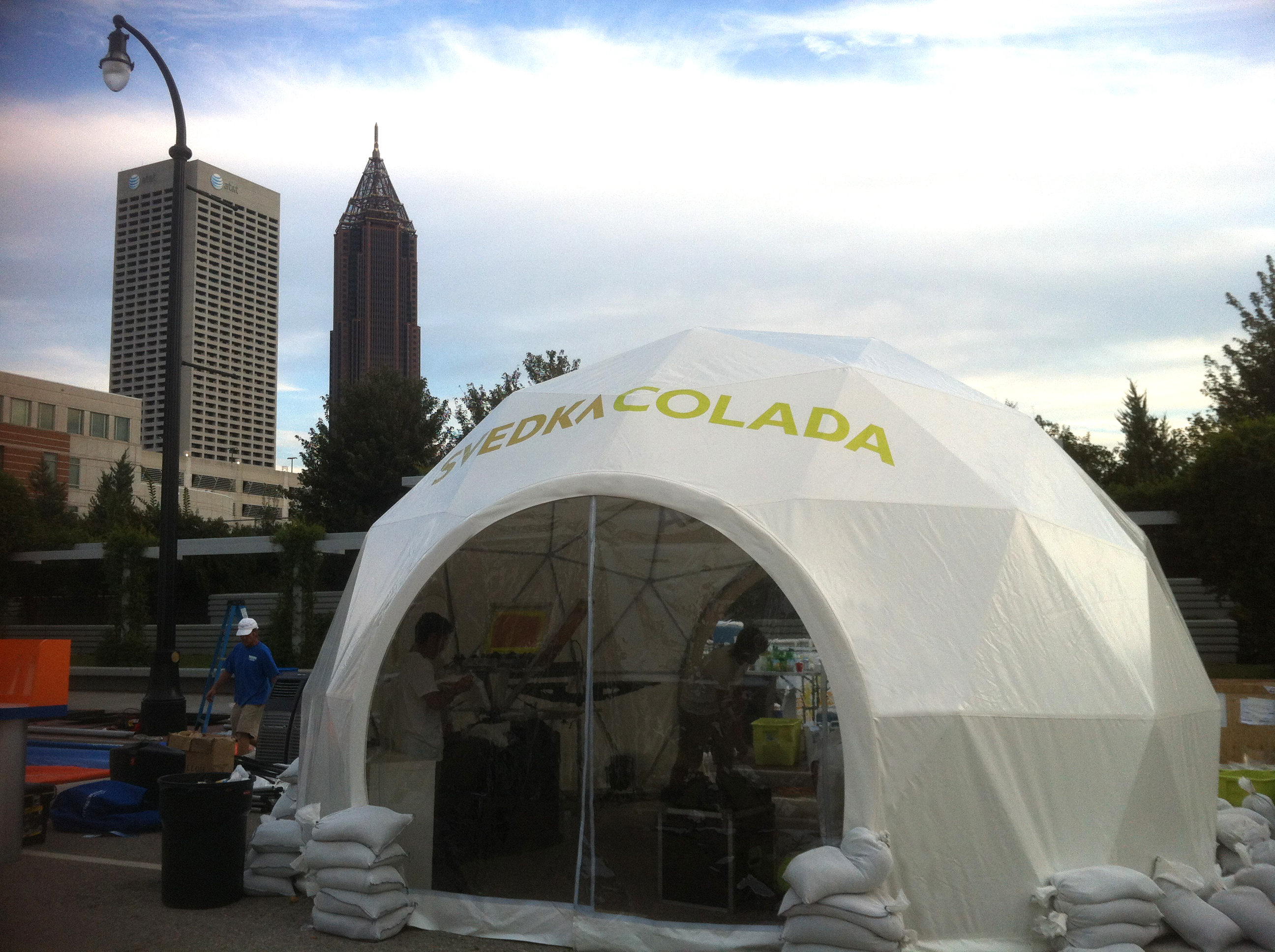 The venue consisted of 80+ restaurants, 3 live cooking stages, a family food zone, a "VIP Wine+Beer+cocktail experience", a kitchen workshop and behind the scene look at the Food Studio all brought together to allow visitors to get a feel for all that Atlanta has to offer in one place.