Pacific Domes of Oregon, leading manufacturer of Geodesic Dome Studios, and Domed Event Tents ideal for Yoga Festival Studios, Geodesic Event Shelters and Geodome Meeting Spaces.
The Quantum Playground & Aerial Yoga Play in the Domes
Jen Healy's Geo-Engineered Play Structures by Pacific Domes
"I truly believe this next wave of consciousness will come through embodied, empowered play… that's how important it is to play."         – Jen Healy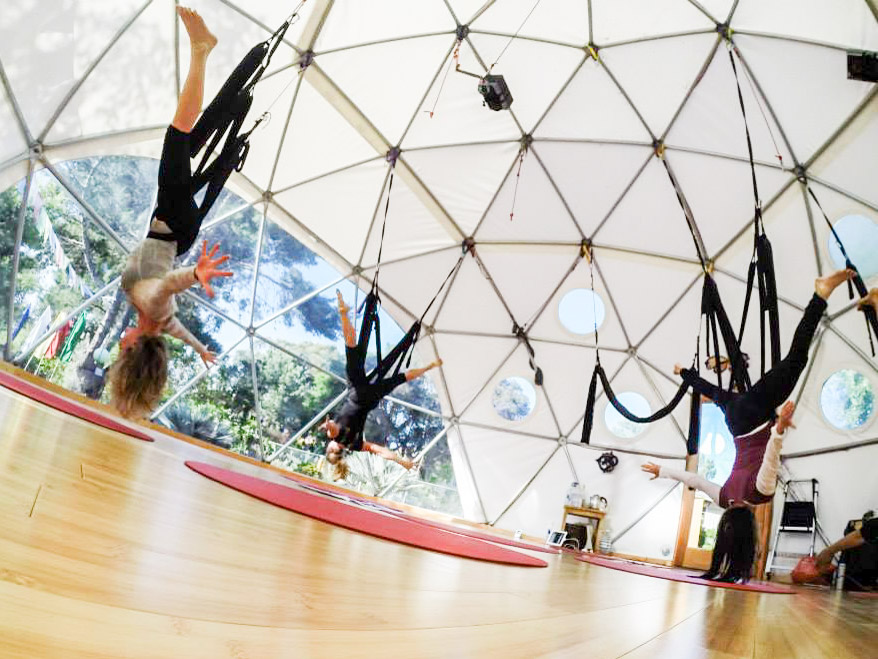 So many ways to play! Like a colorful sculpted work of art, standing 12 feet tall and 14 feet wide, a striking geo-engineered play structure in the shape of a 5- pointed heart star draws curious passers-by from a distance. The perfect center piece for any arena, the 5-pointed heart star portal invites an inquisitive audience, pulling them closer to get a peek inside Pacific Domes' colossal geodome shelter.
Visitors behold an awesome spectacle of a half-dozen Aerial Yoga Swings and several low-level Monkey Yoga Bars hanging from high a-top the geodome structure. Captivated spectators are likely to be treated to a visual acrobatics performance of stretching, twirling and aerial yoga poses, performed on one or several of Jen Healy's suspended Quantum Playground structures.
Adding a new twist to ordinary play structures, the Quantum Playground incorporates the sacred geometry wizardry of Harlan Emil Gruber, a respected environmental design artist. It's is all about a fun, revolutionary way for mindful embodied play heralding the new wave of Conscious Movement.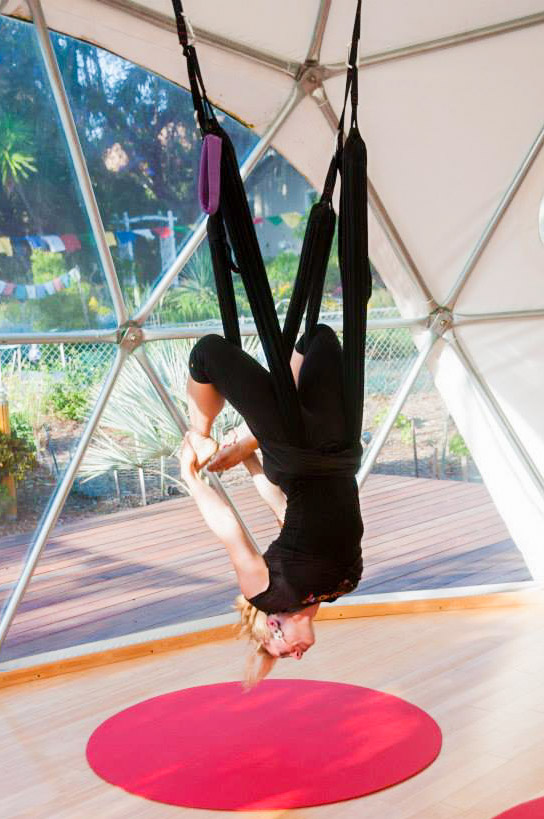 Jen Healy's geo-engineered play structures have been a huge hit at Earth Day SF, New Living Expo, Symbiosis, Movement Play, Harmony Festival, Wanderlust, Enchanted Forest, Divine Play, Earthdance, Burningman, Bhaktifest, 11-11-11 Unification Gathering, and Envision Festival (Costa Rica), with a new bamboo pyramid design.   Beyond how cool and fun it is to play on The Quantum Playground and AYP yoga swings, Jen Healy has created a unique experiential, interactive program to awaken the body, mind, and soul.
Conscious Movement is for everyone, no matter your age, whether you are a beginner or have an understanding of sacred geometry, multi-dimensional movement, and the quantum mechanics of the body through play…
There's something about "awakening the courageous inner child" through this kind of interactive play that builds confidence, allows us to overcome our fears, and creates a willingness to explore and experience the body in new ways.  All of this is incredibly significant and symbolic, not only for our personal lives and self-esteem, but how we move in the world and the choices we make in our professional lives.
Through the modality of Conscious Movement, Jen Healy weaves more than 15 years of knowledge and experience in the healing arts with her background in the sciences into a playful blending of spirituality, somatics, nutrition, yoga therapy, dance, movement, and meditation. Jen Healy's love for sacred geometry and quantum physics inspire her informative courses, training and coaching programs. In a world that has become all too stressful and complex, Jen Healy advances the concept that we are meant to be healthy radiant beings, guided by infinite intelligence, here to express ourselves in joyful, playful ways.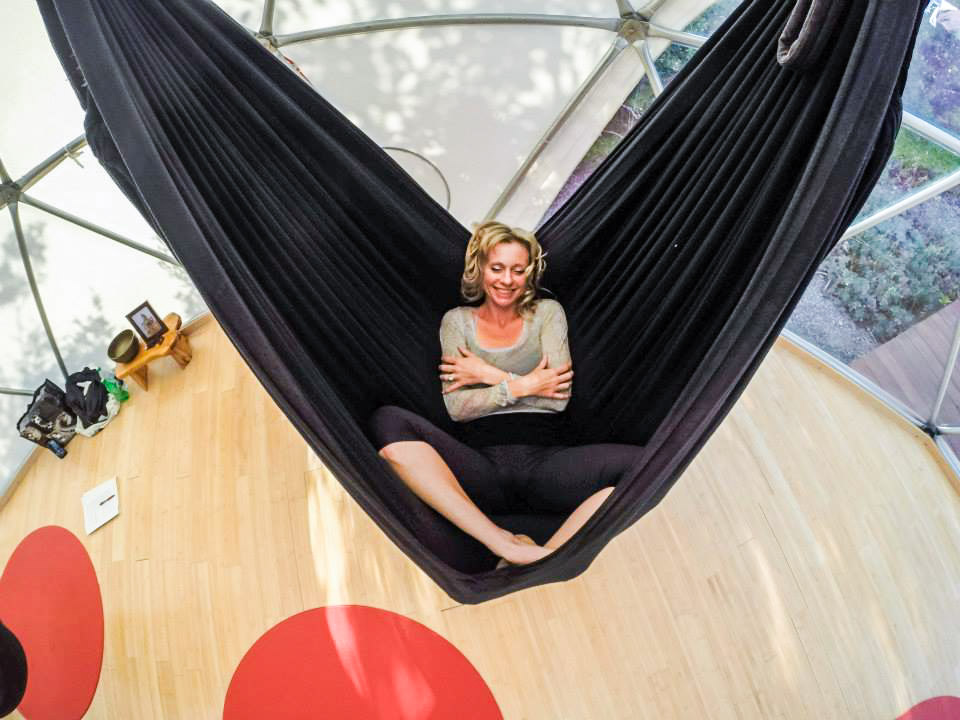 Jen Healy is the founder of Aerial Yoga Play, The Quantum Playground, The Healyng Rose Center, and Zen Healyng and Healyng Technologies.  With her background in Electrical Engineering and Physics, she has focused her healing practice on integrating the best of Energy Medicine, Quantum Technology, Western Therapeutics, and Eastern Philosophies.  She brings an innovative approach to the healing arts that she calls "Quantum Healyng– Body Engineering and Energy Management."
Jen has also been an experienced dancer, athlete, yogini, and natural acrobat all her life.  After 15 years of exploring the Yogic Arts, she has been inspired to create a new paradigm in exercise and yoga therapy.  Combining her training with her passion for embodied movement and sacred play, the vision of a "Quantum Playground" has been born.  A pioneer and revolutionary, Jen Healy has created a new wave of Conscious Movement to awaken the mind, body, and soul.
Expanding on the synergetic principles originated by R. Buckminster Fuller, Pacific Domes has been working on perfecting the function and beauty of their portable geodesic domes for more than 35 years in Ashland, Oregon. Using ancient Vedic physics, each dome is scaled to specific measurements, creating harmonics that support biology and the growth of the soul.