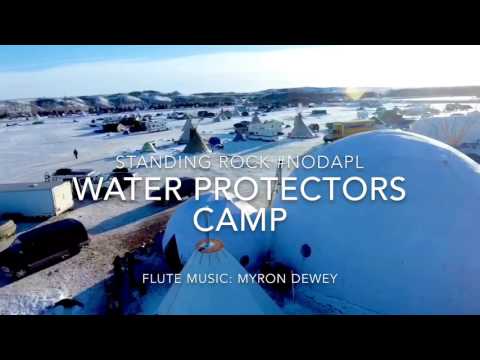 Many humanitarian relief efforts are underway to provide rapidly deployable shelter to Sovereign Native Nations converging from all across the globe at Standing Rock Sioux Reservation near Cannon Ball, North Dakota. Tribal Elders from at least 220 tribes have gathered to express their solidarity in a unified protest against the Dakota Access Pipeline; however, erecting relief shelters at Standing Rock is not an easy story, as many of the tipis (teepees) have already blown over in extremely high winds.
Rogue Tipis, Andrew and Kayla with their family of five children, are the boots on the ground, teaching people to make their oh and tepees. Andrew also made Pacific Domes for many years, they both started their companies with treadle sewing machines. Pacific Domes founder, Asha Deliverance, says that outreach efforts are very grassroots, with devoted tribes from all over the planet.
With winter fast approaching, news (10-10-16) that a federal appeals court, on Sunday, rejected a bid by the Standing Rock Sioux Tribe to permanently halt construction on part of the Dakota Access pipeline brings an added sense of urgency to humanitarian relief efforts. Members of hundreds of indigenous nations who've gathered at Standing Rock have vowed to continue protests… this means that there is a pressing need for immediate shelter.
The federal government, through the treaties it signed with tribal nations, has a critical responsibility to those nations when it comes to protection efforts. For generations, Sovereign Native Nations have struggled to protect their sacred sites, their land, and their water.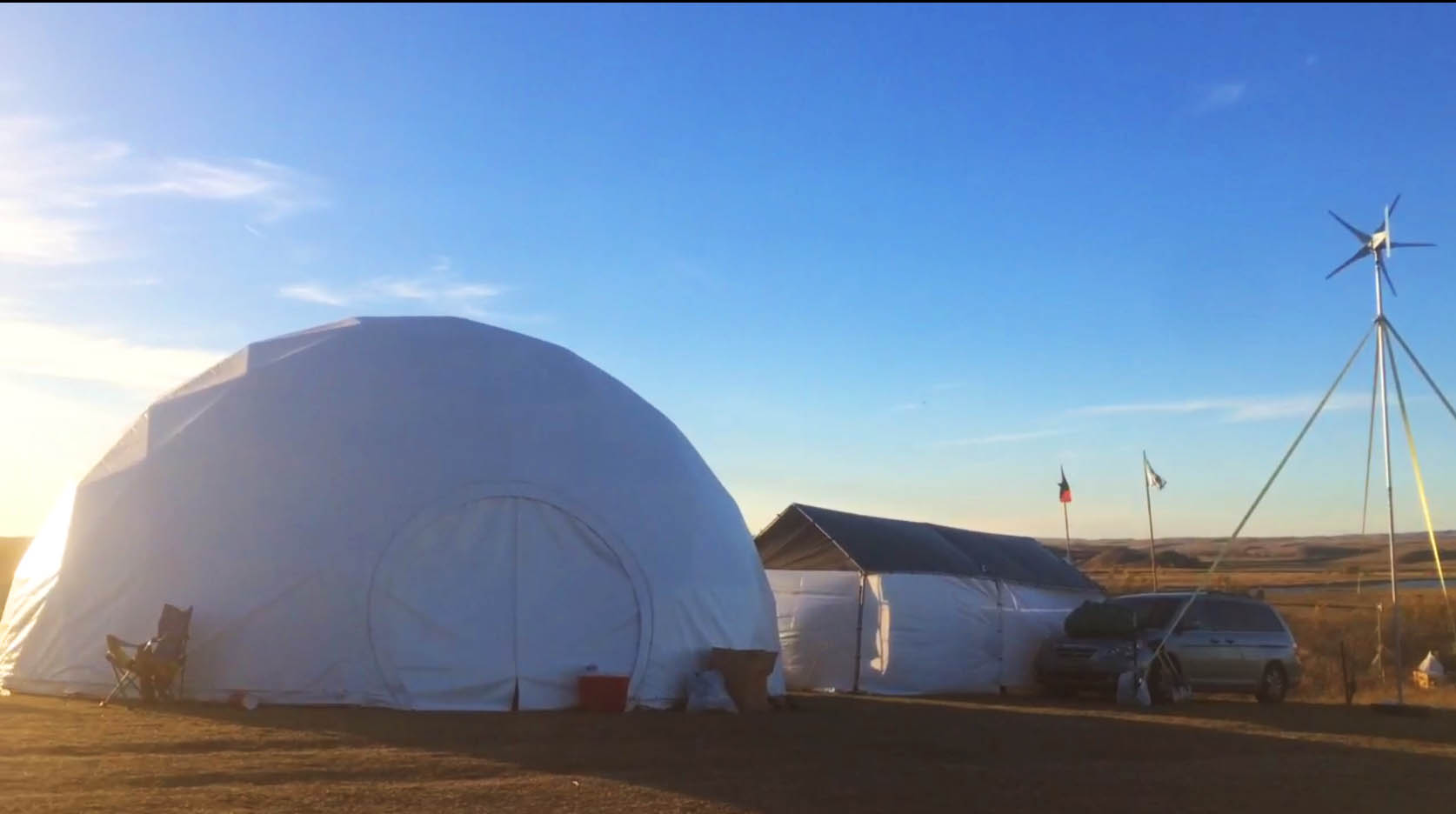 The Sovereign Native Nations camp began with a call-to-action to stand united against the construction of a pipeline that disturbs sacred sites, infringes on past treaty promises and poses a significant danger to the tribe's main source of water supply, in the advent of a pipeline spill, by passing underneath the Missouri River. Much is at stake here, as many tribal nations agree that there's something bigger than the pipeline controversy happening at Standing Rock.
Serious and long-standing challenges shared-in-common by Sovereign Native Nations has turned it into a movement that has come to symbolize a bigger vision.
Drawing strength from their respective native cultures, the gathering of tribes at Standing Rock has sparked empowering ideas, tackling the biggest challenges in their communities and calling forward much needed solutions to building a brighter future and ensuring better opportunities for future generations.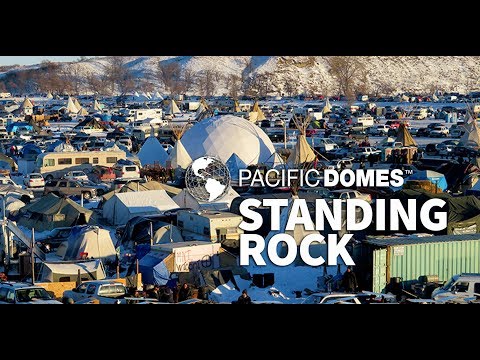 Pacific Domes is leading efforts to help shelter the gathering of the tribes by sending usable fabric and raising money for a 30′ geo-engineered tribal gathering dome. Geodesic domes have proven time and again to be superior portable shelters, capable of withstanding extremes, such as hurricane forces.