Geodesic Dome Studios by Pacific Domes of Oregon, builders of the best Dome Style Studios and Geodesic Structures to inspire the creation of many forms of Art.
Sound engineer Mileece I'Anson has followed her passions, this has led her to pioneering projects so unique that they are featured at the Museum of Modern Art in New York. To put it simply, she communicates with plants. Using amplifiers to take micro wattages from the plants which are then converted into binary code, she is able to create music.
What she has done at LILA is completely unique. Inside of a 24' geodesic Pacific Dome, Mileece and her team have created a "Sound Sanctuary".
As a result of our fast-passed culture and technology driven society, youth aren't given many opportunities to enjoy the rejuvenating qualities of being in nature.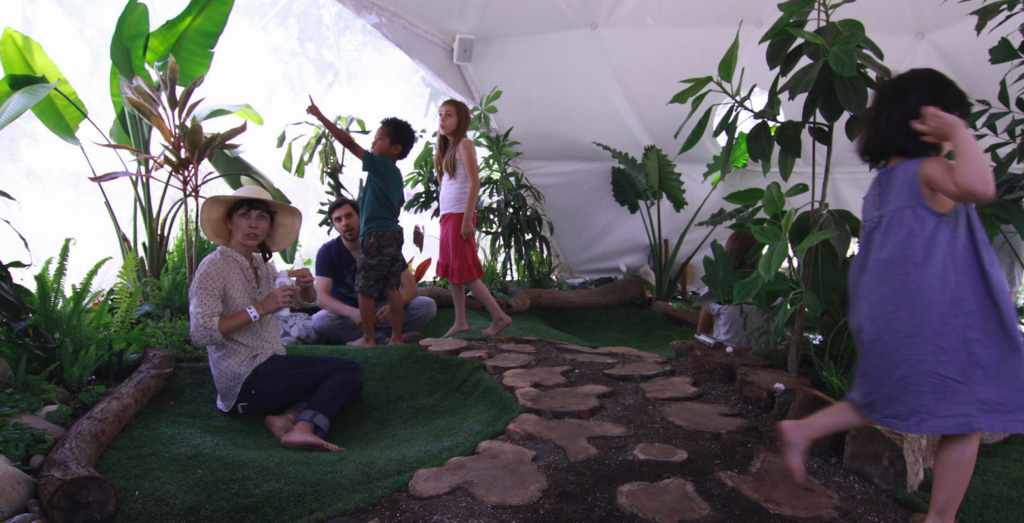 The BioLibrary was created to foster the connection between kids and the natural world. The inside of the dome has been constructed to provide a natural terrain, making it easy to relax into the environment. Electronic sensors are tucked away in the plants, so that when kids touch the plants it triggers a sound recording of live animals.
This interactive atmosphere peaks the curiosity of children and fosters a relationship between humans and the plant kingdom.
Placed right where the Sacatela Creek once ran in the Los Angeles basin, the LILA dome has brought this beautiful place back to life in an interactive and educational way.