Pacific Domes of Oregon, leading manufacturer of the worlds best Geodesic Dome Tents for use as Shelter Domes, Event Dome Tent Systems, and Prefabricated Geodesic Greenhouses.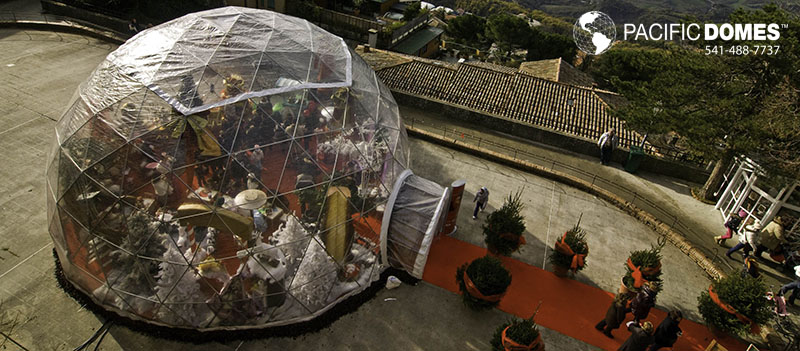 We all remember the feeling of being a child and picking up a snow globe and with a quick shake we would watch as the little world inside would be dusted by the swirling snow. How amazing would it be to actually step inside the magical world of a snow globe?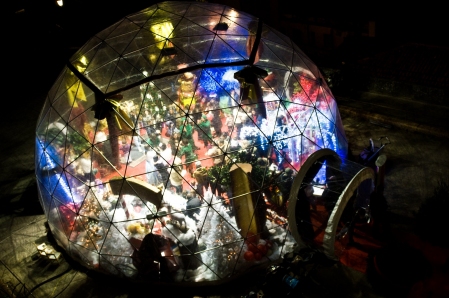 This year, in the splendid medieval historic centre of the Republic of San Marino Tecnodome brought the tiny world of a snow globe to life in the form of a 36′ transparent dome. It was chosen as the home of Santa Claus and was furnished with many magical Christmas decorations and exciting activities for the happiness of all children.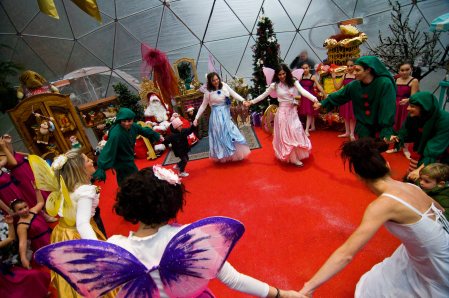 The children could have fun with their hands in Christmas laboratories,where they decorated with the help of elves and listened to stories and fairy tales. Also, there was dancing, an ice skating rink, an inflatable tube on which slide downhill on synthetic snow, a magic corner where the kids could have fun with the puppet theatre and lots of games in the company of elves and fairies. This is one dome that is sure to bring the warmth of Christmas to any person.
Merry Christmas and Happy Holidays from everyone at Pacific Domes!