Camping & Hot Springs Domes
Have you ever fallen asleep under the stars in a hot springs dome? Located in Buhl, Idaho, Miracle Hot Springs offers natural alkaline hot spring water year-round at their private location near Snake River with deluxe glamping accommodations guaranteed to make your stay in nature as memorable as it is beautiful. A short drive from Balanced Rock Park, Miracle Hot Springs provides several lodging options for your Southern Idaho getaway, including tent areas, RV sites, and an assortment of beautiful geodesic dome structures to accommodate different vacation styles and budgets.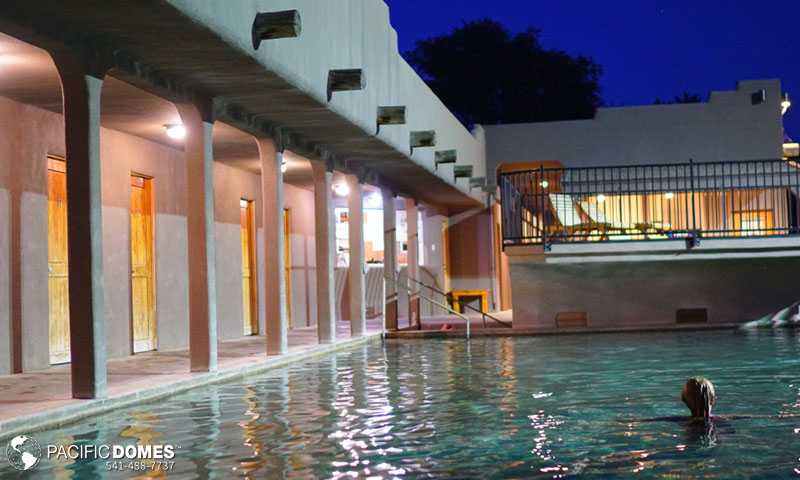 When you arrive at Miracle Hot Springs, you will see basic geodesic camping domes, Queen and King dome suites, and an event dome where "Yoga in the Dome" is currently offered. There are outdoor public pools, as well as smaller, private soaking pools and VIP pools for group use where you can take in the beauty of the great outdoors while you splash and play in the cool water. Licensed massage therapists are available on-site for those seeking a spa-cation. When you're ready to go adventuring, Miracle Hot Springs has single and tandem kayaks available for rental.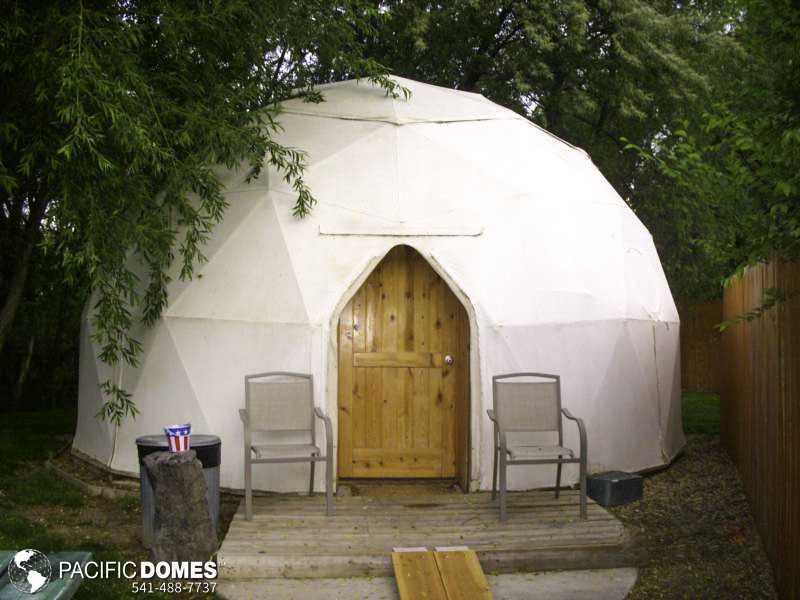 The domes at Miracle Hot Springs offer a unique experience for anyone new to dome life. They are furnished with six sleeping pads each (bring your own bedding), a space heater, and a fan. Queen and King suites are fully furnished, including a bed, dresser, seating, heater and fan. The event dome has just over 1,000 square feet of meeting space, and comes with some large tables, folding chairs and a refrigerator. Guests share bathrooms, located 100 yards from the domes, and the entire resort is pet and smoke free. All dome covers are canvas, and floors are heated with hot water. All dome structures are manufactured by the leader in the geodesic dome industry, and the oldest dome manufacturer in the world, Pacific Domes, Inc.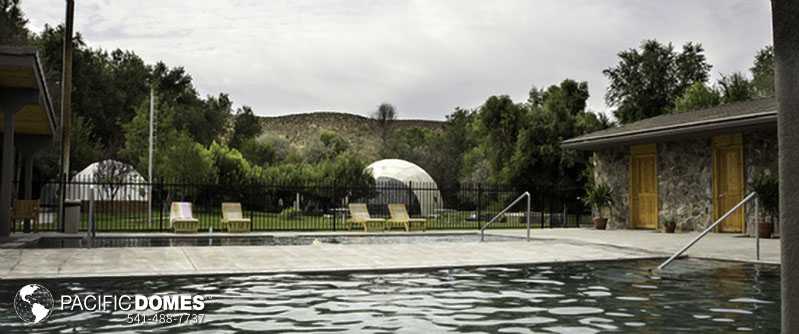 Buhl sits in the western half of Twin Falls County, known as the Trout Capital of the World. At the nearby Hagerman Wildlife Management Area, there are multiple ponds to fish for rainbow trout, bluegill and bass. In addition to the sublime local fishing, the Hagerman Fossil Beds National Monument offers a look back in time, as the monument is home to the world's richest fossil deposits from the Pliocene epoch, about 3.5 million years ago!
The local plant life is rich and varied, with many varieties of both evergreen and deciduous trees comprising the backdrop of your outdoor vacation. Many hyssops, columbine, asters and coral bells blanket the terrain, with flowers blooming in colorful tapestries during the spring and summer seasons.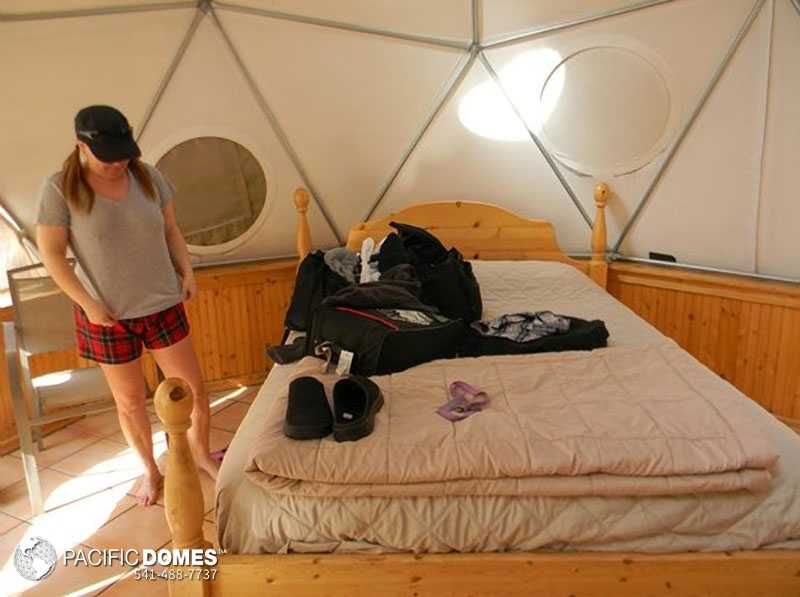 Buhl is situated in the Snake River Plain, in what is known as a moisture channel that extends from the Pacific Ocean to Yellowstone National Park. This moisture channel brings precipitation from the ocean all the way to the head of Snake River Valley where it falls as rain or snow. Less rugged than surrounding ecoregions, the Snake River Plain is characterized by rolling hills and open fields, and is considered to be a semi-arid climate. This open landscape allows for excellent views while hiking around Balanced Rock Park and other nearby landmarks.
With summer upon us, there's no better time to enjoy a beautiful stay in the great outdoors. Get your glamp on and make lasting memories at Miracle Hot Springs in a beautiful hot springs dome.