Luxury Eco Hotel Alt-Lodging has come into vogue as more and more people seek out authentic Nature experiences! If you love trekking to remote pristine destinations to immerse yourself in the natural beauty of this magnificent and strikingly diverse planet, then the lure of an overnight stay in a geodesic luxury Safari tent camp is an enticing prospect sure to meet your highest expectations.
Weary travelers welcome the amenities and creature comforts of a luxury Safari dome pods camp to unwind from the day's adventures. With many exotic worldwide destinations to choose from, Safari eco-hotel travel packages offer innovative ways to design your perfectly awesome dream vacation.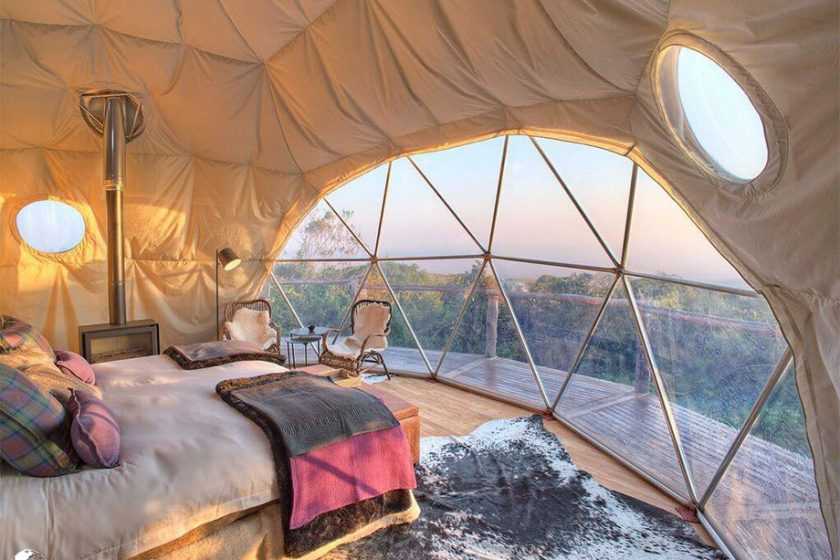 Asilia Africa – Luxury Safari Dome Camp
A traditional East African campfire warms the heart of this Safari dome camp with an authentic indoor fireplace. A great way to end your day is relaxing with friends in style and comfort as you pamper yourself into a state of peace and tranquility.
Chile – Eco Camp Patagonia
An authentic ethnic travel experience that will warm your body, mind and spirit, Eco Camp, Patagonia has been rated among the top eco resort stays. www.ecocamp.travel/en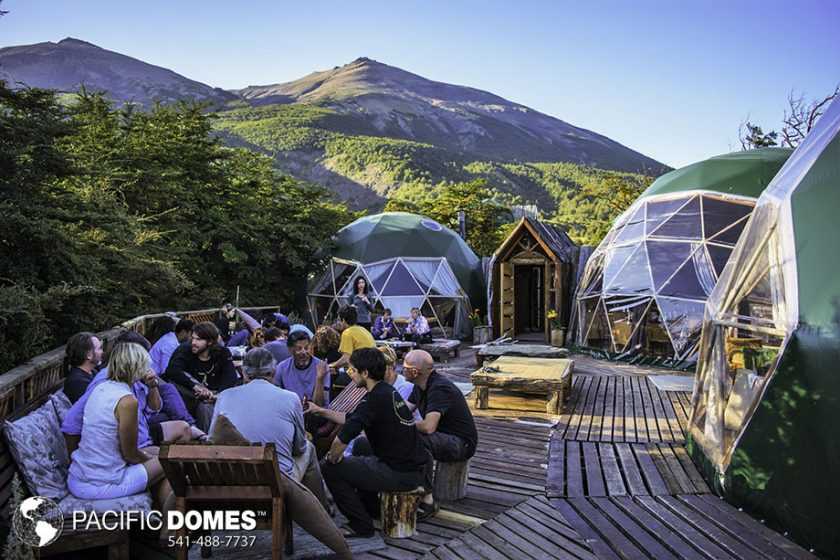 Ridgeback Lodge – New Brunswick
Conveniently located amidst the natural beauty of Kingston Peninsula, Ridgeback Lodge is a family-owned eco-hospitality retreat that offers the opportunity to revitalize and reconnect with your inner peace (www.ridgebacklodge.com).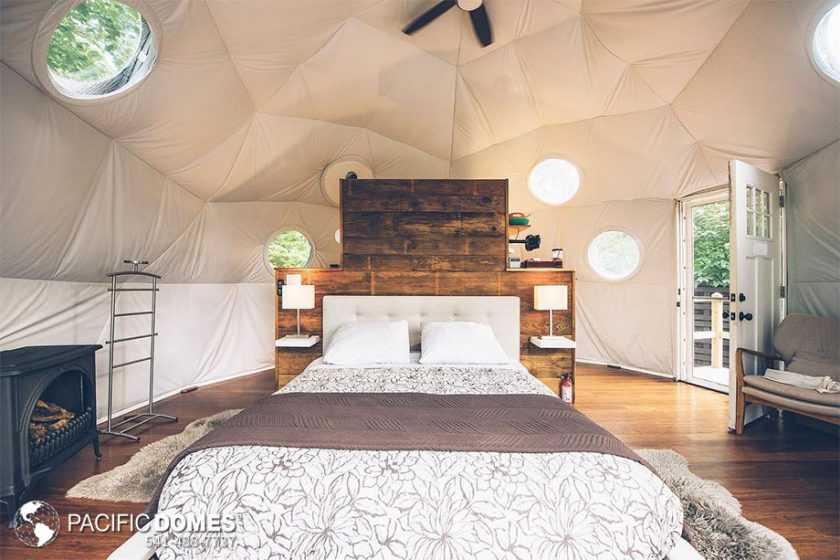 Experience Our Magnificent World in an Authentic Way
Pacific Domes has created numerous world-renowned Eco-Resort base camps and Retreat Centers. In regions of extreme climates, the elegant luxury Safari dome tent camps are insulated against heat and cold, so you can experience your world in relaxing comfort.
Pacific Domes, Inc. USA is a leading global manufacturer of mobile geo-engineered pre-fab building systems, serving the Eco-Hospitality Industry, Eco-Resorts, Eco-Villages & Luxury Safari Dome Tents. Visit domeglamping.com/