Ordering Guidelines and Policies
Knowledge Base
| Ordering Guidelines and Policies
---
We love solving your problems and strive to keep your needs at the forefront of every interaction! Our Customer Support representatives excel in providing personalized service from beginning to completion. Spanning decades of combined product knowledge, our team handles all phases of geodesic dome manufacture, construction and installation, so don't hesitate to reach out for solutions to your shelter needs.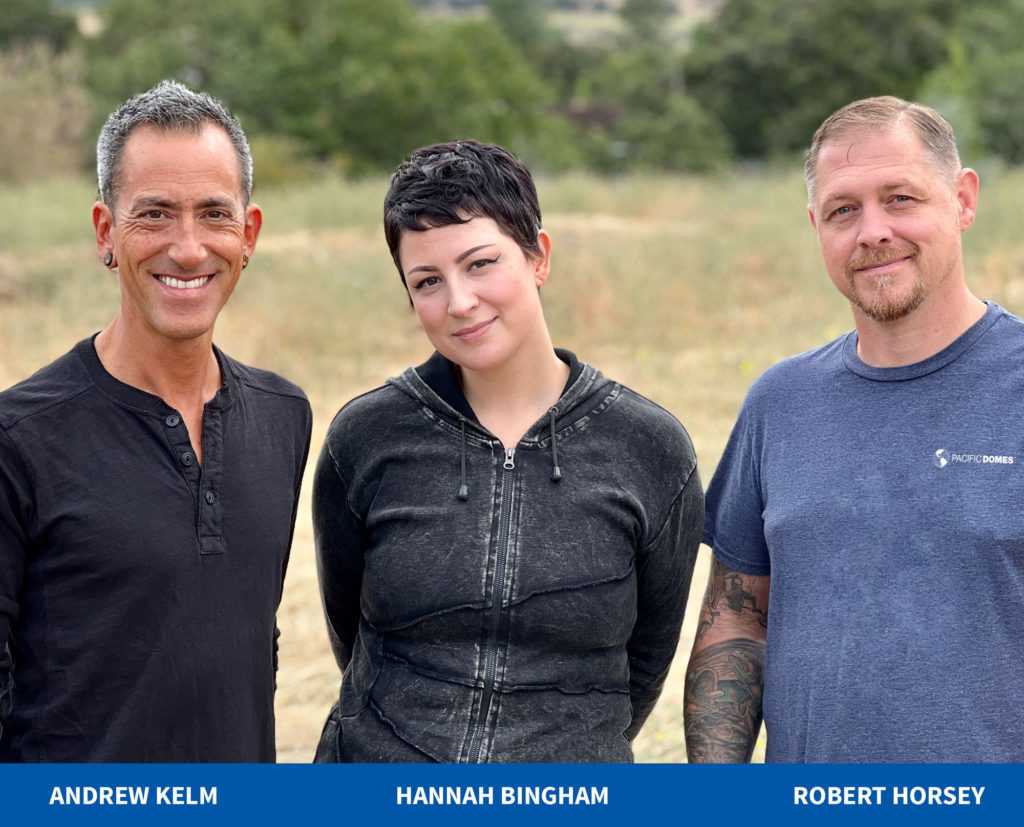 Shopping & Ordering
Geodesic Dome shelters have multiple uses, come in a range of sizes and offer a variety of features to suit your purpose, location or lifestyle. We invite you to browse our website and explore the possibilities.
Our production team works closely with you to customize your dome to your specific needs and location. An owner's manual with Setup Instructions is provided with every dome order.
Dome Homes — Ecoliving Shelters, Studios, Glamping, and Eco-tourism Resorts
Event Domes — Projection Theaters, Trade Show Booths, Music, Festivals
Greenhouse Domes — Realize your growing potential from backyard gardening to commercial uses
Playground Domes — Geodesic-engineered climbing structures with sizes scaled to all ages
On Sale Domes — Pacific Domes offers a variety of new and used domes on sale at discounted prices. Our domes are made with top-of-the-line materials and come with excellent warranties.
Explore our customized features, such as doors, windows, screens, solar fans, stove caps and more. We offer accessories to complete your purchasing journey.
You can also shop our Online Store. In the store you can click on any dome photo to learn more about a product's size, specifications and what's included in each kit. Read * Privacy Policy | Pacific Domes Online Store.
Payment Terms – Deposit
No order is finalized until you submit a signed and dated copy of Pacific Domes Terms and Conditions, with your order specifications and a deposit equal to:
(a) for orders based on Pacific Domes' standard Product designs ("Standard Orders"), 50% of the total purchase price, or (b) for orders that require Pacific Domes to make alterations to its standard Product designs ("Custom Orders"), the deposit must equal the total cost of materials at the time the order is placed, as determined by Pacific Domes.
The balance of the purchase price, including any taxes, shipping, insurance or other fees, must be paid in full by you prior to shipment. REFUNDS ARE NOT AVAILABLE ON CUSTOM ORDERS. Pacific Domes reserves the right to charge a three percent (3%) fee for payments made by credit card.
All amounts are stated in United States Dollars. All payments must be made by wire transfer, money order, cashier's check, corporate check or approved credit card. For credit card payments, there is a card limit of $10,000 per order. Please know that checks may take up to ten (10) business days to clear.
International Orders
A frequently asked question is, "do you ship to Canada or other countries"? Yes, we can ship outside of the USA, but the costs vary greatly with the size of the dome. Duty and import taxes are the responsibility of the dome purchaser. Shipping timelines vary for ocean and airfreight. When you're ready to order, we can give you a shipping quote.
Customs Fees – Customers will need to hire their own customs broker to assist with clearance. Your customs broker will be able to determine the customs duty and tax required to clear your shipment.
Making Changes to your order
Changed your mind, need to update or edit your information? No worries, we've all done it. It's our goal to make your purchasing experience as seamless as possible. If it's still early in the order process, you can contact us to find out if we can edit your ordered items or change your delivery.
As long as your order is still in the open for changes status and hasn't processed or shipped, you can make changes to it. A change order may be used to request changes to an existing order.
Talk to your sales representative if you would like to make changes before your dome ships. If you would like to make changes after your dome has shipped, give us a call and we will do our best to assist you with your needs. For additional information, please read our Shipping & Returns Policy.
Warranties
Pacific Domes warrants its Products against defects in materials and workmanship for ninety (90) calendar days from the date the product is shipped. In case of defect Pacific Domes, at its sole option, shall repair or replace the Product. Additional information provided in our Dome Manufacturer's Limited Warranty.