Pacific Domes of Oregon, leaders in the Geodesic Event Dome space, is fortunate to work with many of the worlds top companies. Including, in this case, Jaguar Motors who asked us to create a huge 'snow globe' demonstration to launch their all terrain vehicle.
With our friends over at Jaguar, we converted a 50ft Geodesic Event Dome into a life-size geodesic snow globe in New York to promote one of their new all-wheel-drive models. The eye catching event took place Thursday, August 16 and ran through Saturday, August 18, and was dubbed "Chill NY" and included an ice-skating rink open to the public.
The translucent cover allowed visitors to see everything Jaguar had to offer with their new product line. Visitors also had the chance to get ice-skating lessons from professionals on a synthetic ice rink equipped with a snow machine to simulate snow fall.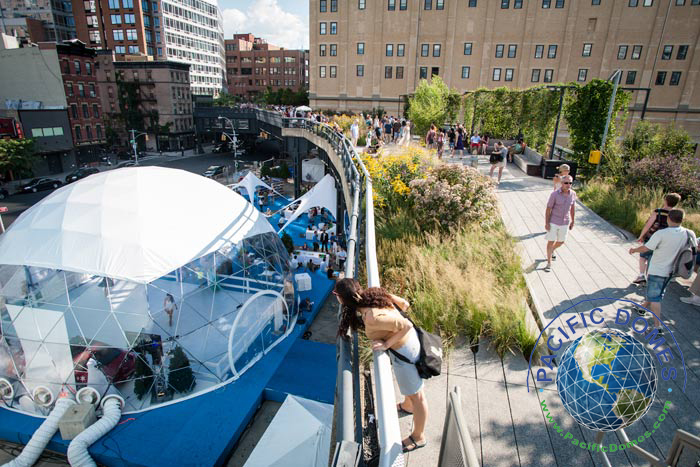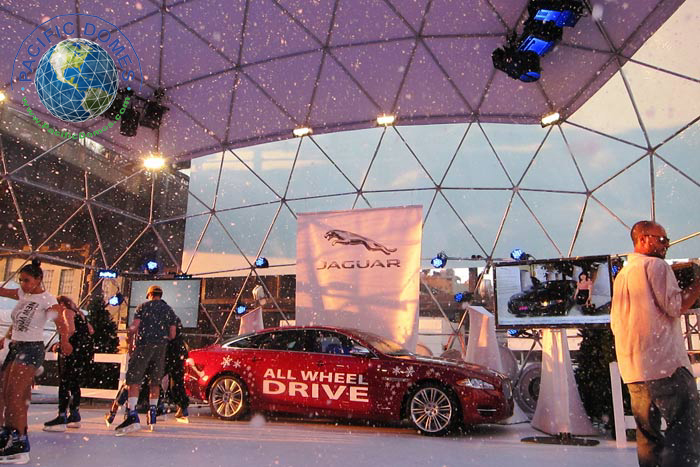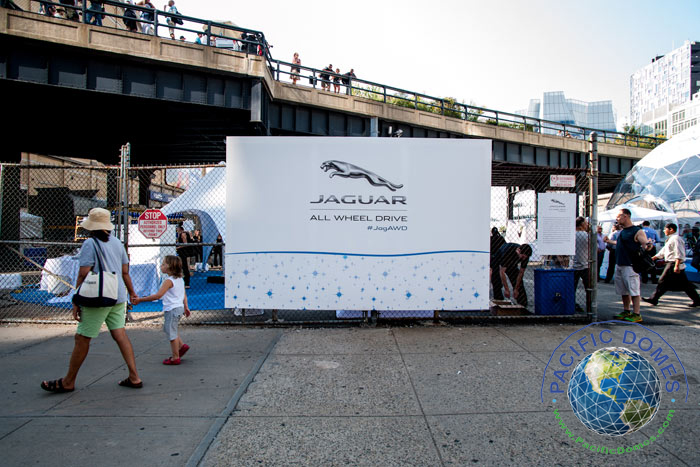 Photos credited to Keith Sirchio for BizBash.