Madre Grande: A Planned Community Model for Purposeful Living
"We hold this space to share this space – to serve the Divine Spirit by serving our fellow human beings and our Mother Earth." ― Madre Grande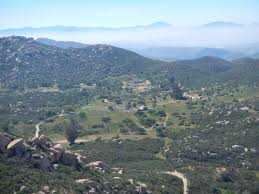 Located amidst the boulder-strewn hills outside Dulzura, California lies Madre Grande Monastery, a sister community to the famed Findhorn Foundation in Northern Scotland. Founded in 1975, Madre Grande lies in an isolated valley of undisturbed natural beauty and mystical healing power – not far from San Diego's bustling seaside port.
If you've ever wondered what it's like to live in a monastery, you might be pleasantly surprised to learn that resident members and monks aren't required to believe anything in particular. It's only necessary to have a reverence for the earth, our Mother – and, follow a purposeful path to conscious living in balance with Nature.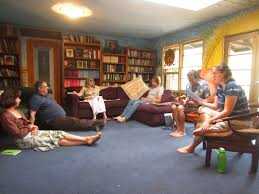 Madre Grande, a Spanish name meaning Mother Mountain is discussed in the book "Sacred Mountains" by Evans-Wentz. Mother Mountain is home to resident monks – and, a place of retreat for its members and friends to heal and transform open, receptive hearts.
The Madre Grande Vision is to serve – to grow – to love!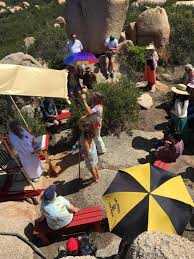 There's something mystical about Madre Grande that draws people from many walks-of-life to the joy of coming home to a place they've never been before. The monks and friars of Madre Grande Monastery, as self-appointed caretakers of the land – many of whom communicate with the Nature Kingdom, hold the vision to provide a natural sanctuary for people to experience the joyful, the sacred and the spiritual.
The monastery hosts a range of soul-enriching experiential events designed around healing, teaching, ceremony and celebration – such as, the Geo-Lodge Ceremony. If you're searching for a place to hold your own classes, ceremonies, or celebrations, Madre Grande is the ideal place to schedule your event.
Just a few of Madre Grande's Historic Figures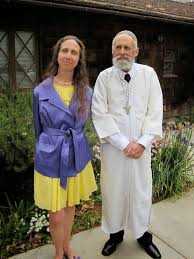 Following a couple of devastating California fires, Madre Grande has risen from the ashes to stand as a testament to the resiliency of the human spirit. Along its journey of a shared human experience, many players have contributed their time, energy and passion to keeping the vision of Madre Grande alive.
John Drais, president of the San Diego Theosophical Society and founder of the Paracelcian Order, founded Madre Grande Monastery in 1975. Early on, a few key figures emerged that have since gone on to gain worldwide recognition in their own right.
Prior to founding Findhorn – a spiritual nature-based intentional community, Eileen and Peter Caddy, spent much time at Madre Grande. Spiritual Philosopher, David Spangler, also spent notable time at Madre Grande.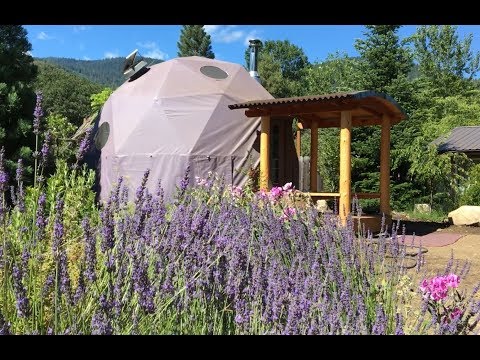 Pacific Domes of Southern Oregon was born amidst the gorgeous coastal scapes of Madre Grande. During that timeline, Asha Deliverance, founder of Pacific Domes, gave birth to her second son, Elias who has the distinction of setting-up more domes than anyone else on the planet – that's a lot of domes!
Song for Madre Grande… what to expect
"Song for Madre Grande" by Martin Hippie embodies the richness of Madre Grande's legacy. As a model spiritual community and retreat center, Madre Grande Monastery continues to share knowledge about leading happy and purposeful lives with people of diverse cultural backgrounds – encouraging all to live a positive and balanced life that respects each other and Nature.