Last weekend in Portland, Oregon, Reed College seniors celebrated turning in their theses with their annual end-of-year festival. Reed students call this special day "Renn Fayre," after what once was a traditional Renaissance Fair started on campus in 1968. Now the festival is a collaborative three-day celebration that exhibits a variety of art installations, concerts, and activities.
For almost a decade now, a Pacific Domes 36 ft event dome has served as a centerpiece for the event. The dome is the first structure to be erected every year, signaling to excited students that the celebration is on its way. It has become tradition for student volunteers to assemble the event dome a few days before the first Friday of the fest. Freshman look on with curiosity and wonder as the geodesic shape takes form, while older students and Renn Fayre veterans eagerly put together their central space for music, dancing, and comradery.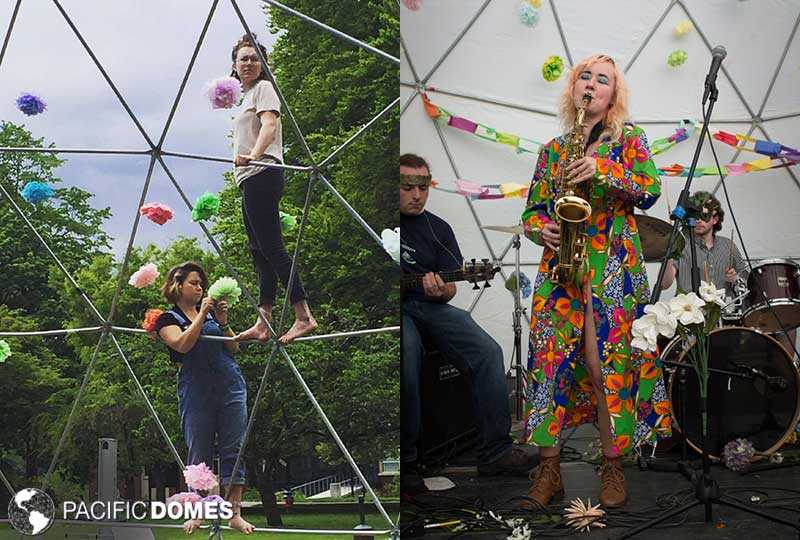 The event dome at Reed College was introduced by Asha Deliverance, founder of Pacific Domes, and her daughter Kriya, a Reed graduate who was on the lead organizing team for Renn Fayre her junior year. The dome was a donation, a generous gift that has been enjoyed by well-deserved students. Renn Fayre is a necessary festival for these burgeoning intellectuals who spend a majority of their college experience preparing for the culminating senior thesis project.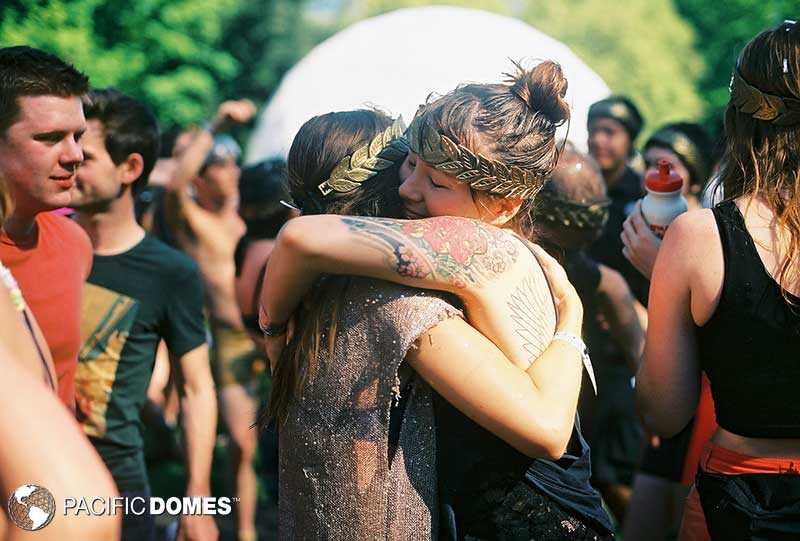 After burning first drafts of their theses in a giant, chaotic fire ceremony, seniors lead their peers in the direction of central campus. From then on, at any moment during Renn Fayre, festival-goers can find something wonderful going on in the dome. During the day, music echoes outwards as onlookers catch glimpses of dancing students through the windows and doors. At night, light shows project inside and outside the white geodesic walls, creating colorful visuals for everyone to enjoy as they move between art installations around campus.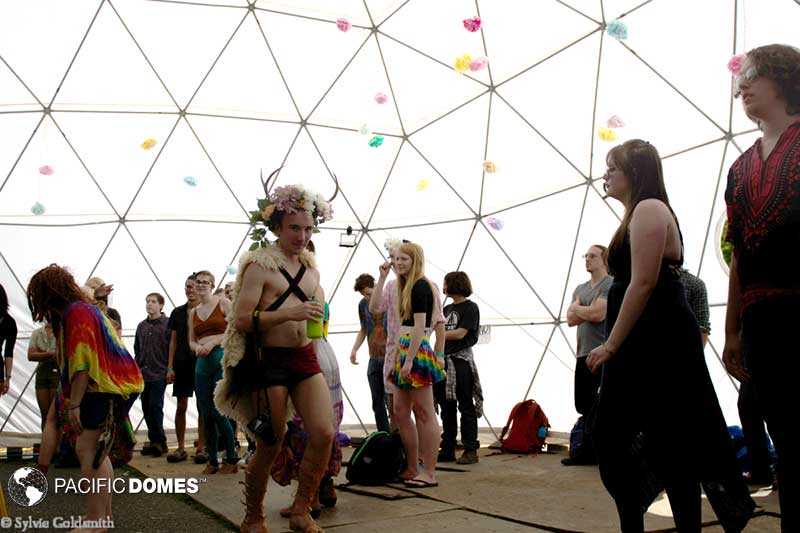 Pacific Domes is proud to support the celebration of Reed College graduates in their pursuit to create a radically inclusive, creative, and innovating future. Congratulations class of 2019!