"Play domes help kids develop hand-eye coordination in a fun-filled way."
— Pacific Domes Inc.
Surrounded by a lovely garden nestled amidst stately trees, the Peace Garden Preschool & Kindergarten at Havurah Shir Haddash opens onto a spacious patio-lawn playground that boasts a play dome and sandbox where children enjoy outdoor play all year-round. Drawing inspiration from Nature and imparting a healthy respect for Mother Earth, the Waldorf learning approach to the indoor-outdoor classroom is home to creative play and countless art projects.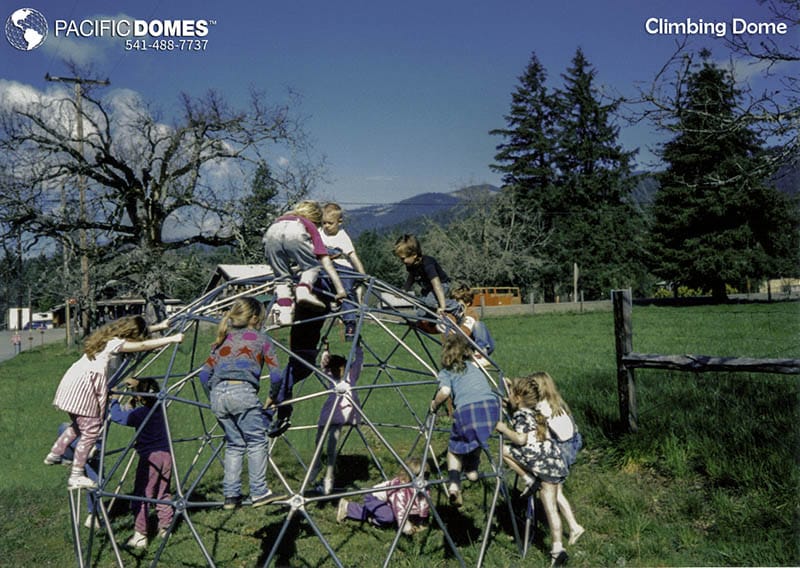 Creating Nature Smart Communities…
Nature Smart communities nurture the innate beauty, curiosity and spirit of childhood by encouraging outdoor play, exercise and a variety of nature-based programs. A 'consensus report' by an international group of experts studying the value of exercise in school-age children states, "Physical activity before, during and after school can boost brain function, cognition and scholastic performance."
The same experts agreed that the benefits, also, extend to the psychological and social realm. "Exercise will clear their heads, help them make friends, and help them feel more confident around their peers, coaches and other adults."
'Technology overload' is a growing concern in many indoor classrooms and elicits an even greater need for outdoor natural lighting classrooms. Pacific Domes, a leading US manufacturer of geo-engineered domes, is in support of Nature Smart inspired learning programs that offer a good balance… "Children should have the opportunity to connect with nature in their schools and with their families!"
Steering the way for Nature Smart inspired learning programs, Pacific Domes has pioneered their outdoor education geodomes and playground geodome climbers since 1980. In a true spirit of giving, Pacific Domes donated the dome climber at the Havurah Shir Haddash Peace Garden Preschool & Kindergarten.
If you liked this post and want to learn more about our play domes please contact us or visit our Playground Domes Gallery.