Pacific Domes of Oregon, builder of the world's best Shelter Domes, enjoys working with several of the Top Glamping Sites, Eco-Tourism Retreats and Eco-Resorts from the highlands of the UK, the jungles of Belize to the Patagonian Andes of Southern Chile. We are the first choice for Top Resort and Retreat owners who are looking for affordable, sturdy and attractive accommodations for their Glamping guests.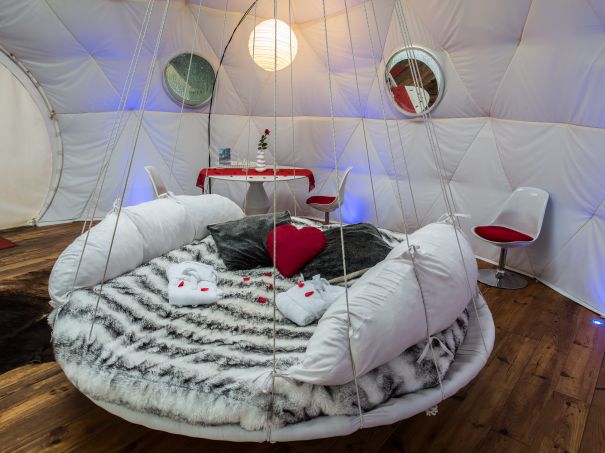 Lay in bed all day lapping up the luxury of your reality with your heavenly hanging bed inside of your geodesic paradise.
This is a marriage made for the kings and queens of the awakened world. When the moments arise for us to bask in the glory of our dream lives, setting is key. What better place to sink deep into gratitude than a floating bed anchored in the center of your sacred dome home?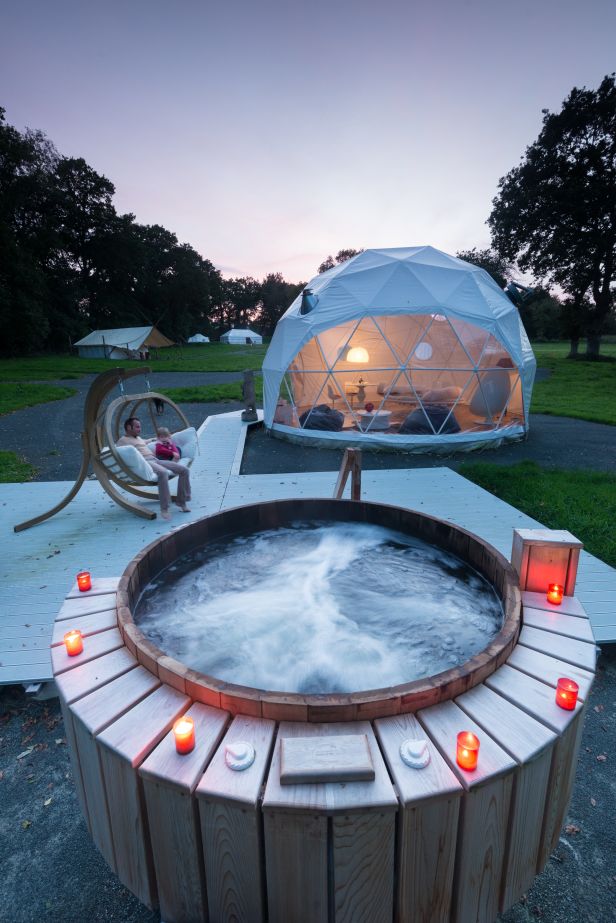 Floating beds are a favored dome accessory. The omni-pendulum motion created by the suspension of the bed has many health benefits such as stress reduction and improvement of sleep health which includes an enhanced dream state. Wholesome sleep in turn allows us to live a balanced life filled with frequent manifestation.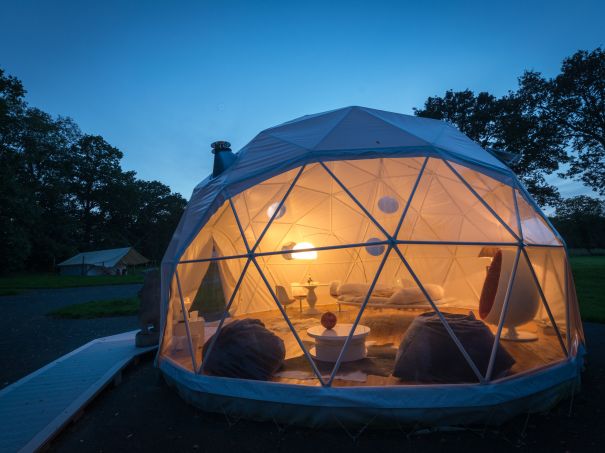 Floating beds make a space feel unique. The pairing of a floating bed and a geodesic dome result in the creation of an ambiance unlike any other. With a circular theme, the space feels open and ready for movement; yoga, dance, arts and crafts, you name it. Creativity birthed the concept of a dome and from the space more imaginative visions are borne.
Call now for a free planning guide and consultation, to see how a Floating Bed can work in your space!