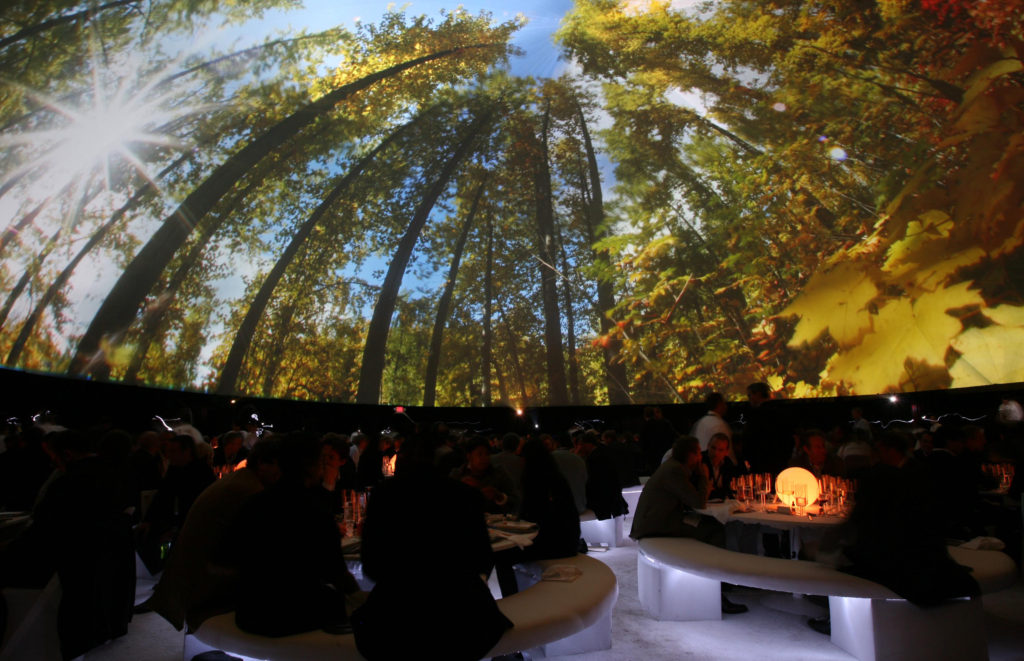 Nov. 19, 2008
Google's Zeitgeist held its gala dinner event in a 90 ft. full surround video dome. This conference was attended by top CEOs and heads of state, including Bill Clinton (via satellite) and Al Gore. Zeitgeist, which means "spirit of the times," focuses on a range of topics such as world hunger and environmental protection among other more business related subjects. It is where influential people come together to find global solutions.
The 90 ft. event dome, which was the largest video dome at that time, was constructed next to the Google-plex in Mountain View, California.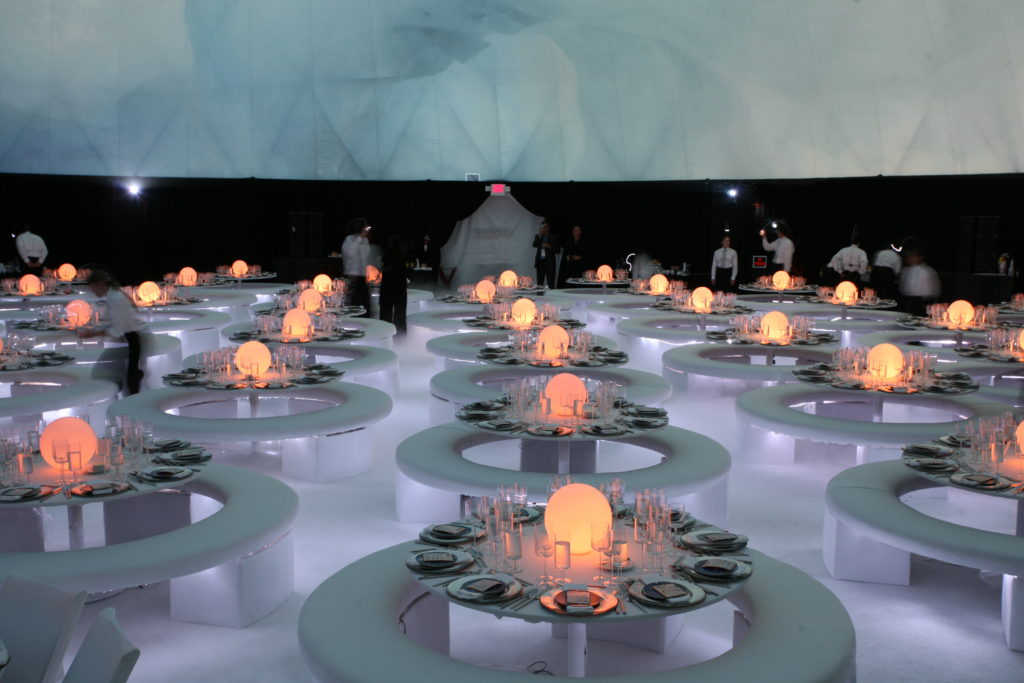 Guests were awed by the digital imagery that surrounded them as they dined. Two hours of video footage showed nature scenes that were filmed in a variety of different ecosystems. This was achieved by Obscura Digital, who sent photographers and videographers all over the Earth to capture the amazing content. It even included travels into the universe for an awesome galactic journey.
What we have to ask ourselves now is, looking back, what have we done to make the kinds of changes that are needed to implement solutions to our global problems? It is essential that we keep our focus on the issues facing us today! Each of us must do our part to ensure that we pass a more promising future down to our children and subsequent generations. Every single one of us must be the change we wish to see in the world!