Portable Zen Dome Glamping Tents by Pacific Domes
"Our geo-engineered domes are built to withstand Nature's extremes" — Pacific Domes Inc.
Catch the wave! Ecotourism hospitality is booming, and if you've been dreaming of starting your very own hospitality glamping biz, there's never been a better time to get started! Prefab glamping tents are an affordable, sustainable lodging solution that opens doors to a world of global travel destinations for your guests!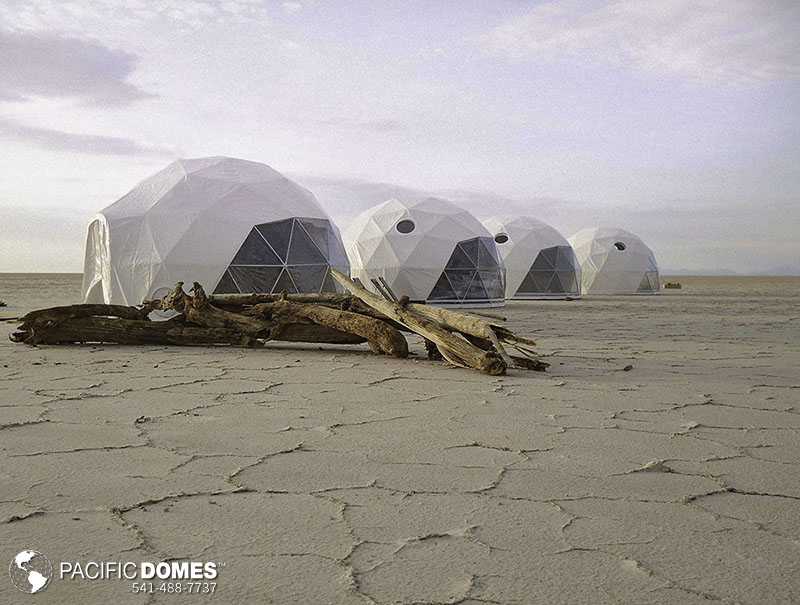 Glamping Tents for Innovative Ecotourism Lodging
Getting ecotourism inspired begins by thinking outside the box with glamping tents. Connecting tourists to the awesome majesty, wonder and raw beauty of Nature means "Biosphere Responsible Tourism."
Biospheres are areas of natural value where people develop, co-exist and thrive in harmony with nature. According to UNESCO (United Nations Educational, Scientific and Cultural Organization), "Biosphere Responsible Tourism" is another way of doing tourism and is a requirement for co-creating a sustainable world. You can participate in this burgeoning industry by playing your part.

Sustainable tourism has three guiding principles for destinations, lodging, tour operators and tourists (etc.): environmentally friendly practices, protecting natural and cultural heritage and supporting local communities through local employment and purchase of local products.
Pacific Domes & "Biosphere Responsible Tourism"
Get ecotourism inspired! Re-imagine what's possible by capturing the spirit of ecoliving glamping tents complete with resort-style amenities right in the middle of Timbuktu! And a dome's decreased surface area requires less building materials, too.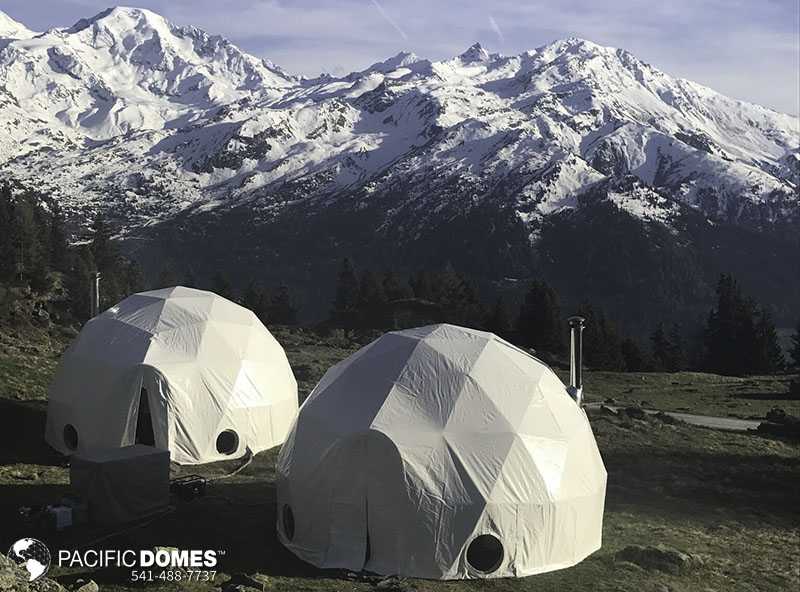 Prefab ecoliving domes have given rise to innovation and occupy a unique market niche in the wide marketplace of glamping tents for many reasons — one of which is that domes are lightweight, portable and easy to erect, allowing humans to go where no one has gone before.
The naturally illuminated beauty and tensile strength of elegant domes offer a warm, futuristic Zen-like closeness with nature. Long-lasting UV resistant, flame-proof and waterproof covers make domes a wise purchase decision.
Domes Are Energy Efficient
A geodesic dome's structure is one of the most efficient interior spaces because air and energy circulate without obstruction. This enables natural heating and cooling to occur naturally.
Dome studies, comparing same-size traditional homes, have shown a 30% energy savings. The concave interior creates a natural airflow allowing hot or cool air to flow evenly throughout the dome with the help of return air ducts.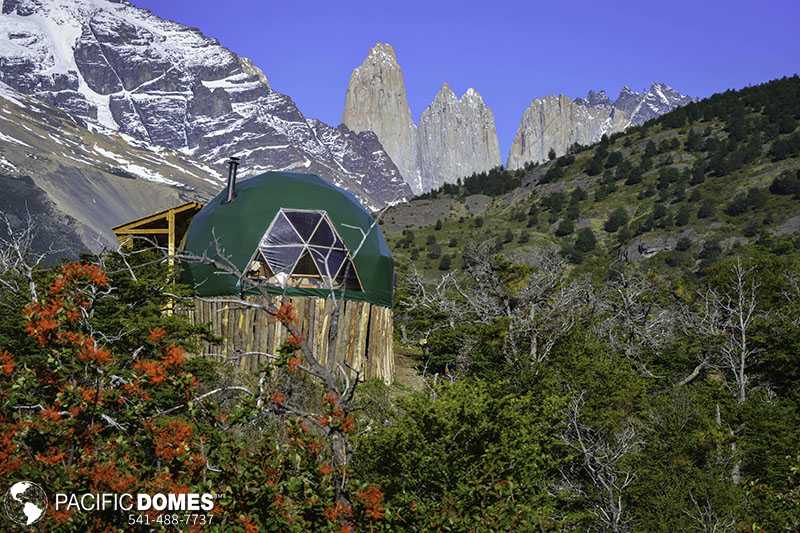 It acts like a giant downward reflector that concentrates interior heat, preventing radiant heat loss. Exposure to cold in winter and heat in summer is decreased, due to less surface area per unit of volume.
Extreme wind turbulence is lessened because winds contributing to heat loss flow evenly around the dome. that's an integral part of it's picturesque landscape and ambiance.
Geodesic dome shelters have been built all around the world in various climates, proving to be the most efficient human shelter one can find.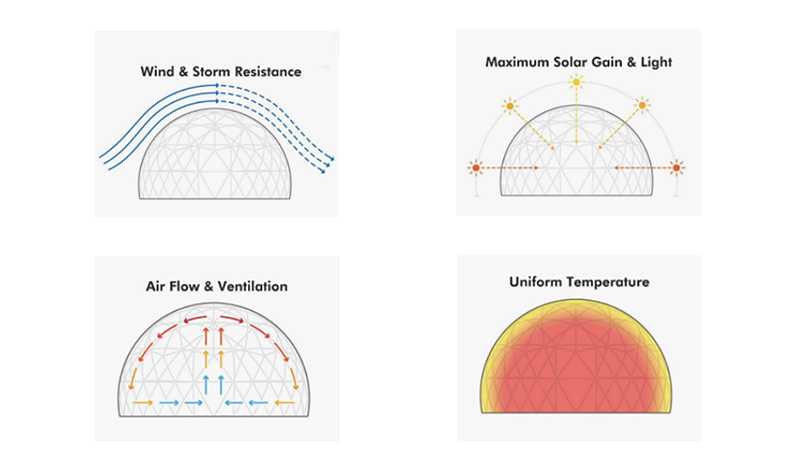 Award-winning Pacific Domes, has been blazing the trail since 1980 with over 35 years of industry expertise. Based in Ashland, Oregon, the dome manufacturer offers rapidly deployable domes that are gorgeous works of geodesic engineering.
For additional inspiration, be sure to visit Pacific Domes Gallery.