Mobile 360° Projection Mapping Event Domes by Pacific Domes, USA
"Specialists in Innovative Event Hosting Solutions, Projection Mapping & Décor" — Pacific Domes Inc.
A spell-binding and truly immersive multi-sensory experience awaits visitors to a 360⁰ Projection Dome designed to give everyone the best seat in the house! Through the magic of Geodesic Engineering and the medium of Immersion Technology along with projection mapping, portable 360⁰ Projection Domes create a culturally rich environment for the benefit and enjoyment of all audiences.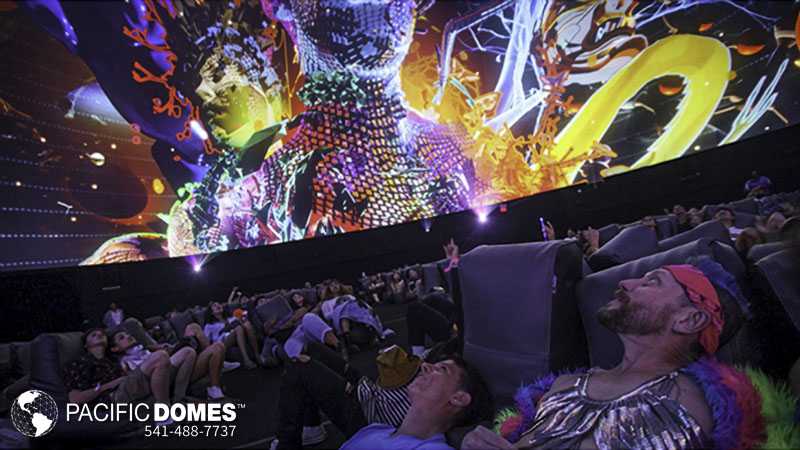 Geodesic Domes have a structurally superlative capacity for projection and lighting innovation, making geodesic-engineered Projection Domes and Amphitheater Domes ideal for musical and theatrical performances. Pacific Domes' patented Projection Liner is specially designed for digital projections and light shows.
Domes naturally amplify and echo sound. There are no center beams to interfere with design and the open floor of the entertainment stage. The overhanging truss system becomes the perfect housing for audio and lighting.
Burning Man Festival
Anyone who has ever attended Burning Man in the Black Rock Desert of Nevada will tell you that it's not your ordinary festival. Anything goes at this annual event where artists, innovators, inventors, thinkers and doers from diverse cultures and walks-of-life converge to co-create a temporary metropolis.
Participants subscribe to a collective philosophy of self-expression dedicated to art and community. The art installations that have become the Burning Man trademark rise up from the desert sand against a backdrop of revelers, lights and throbbing techno, with the harmonics of geodesic domes playing an integral role in transforming the striking desert landscape.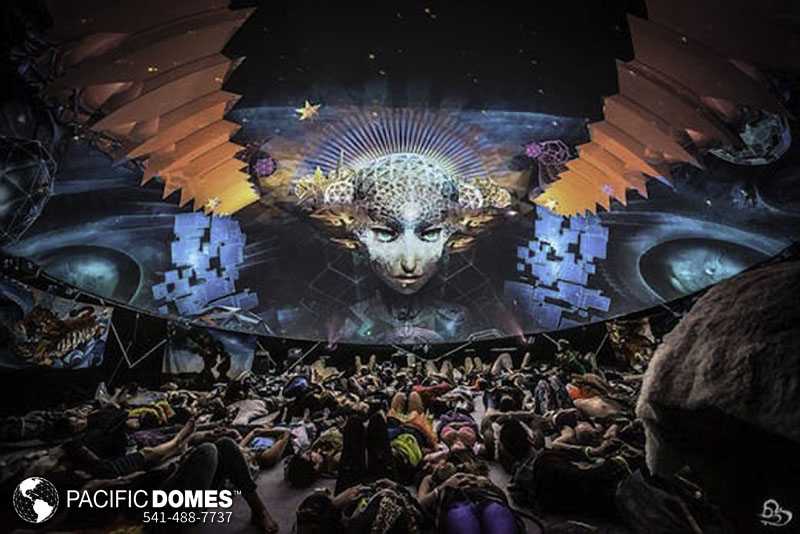 Burning Man 2018 takes place August 26th – September 3rd. It is estimated over 70,000 people will attend.
According to Burning Man Journal, this year's theme will be 'I, Robot' centering on how it feels to live in a world filled with robots that watch us, track us, hack us, read our tweets and emails, listen to our phone calls, and sell this information to other robots.
Earth Dance Festival
Earthdance International organizes events throughout the world, bringing people together through focused intention on peace. Now in its 22nd year, the global tribe peace meditation date is synchronized with the United Nations International Day of Peace, September 22nd, 2018.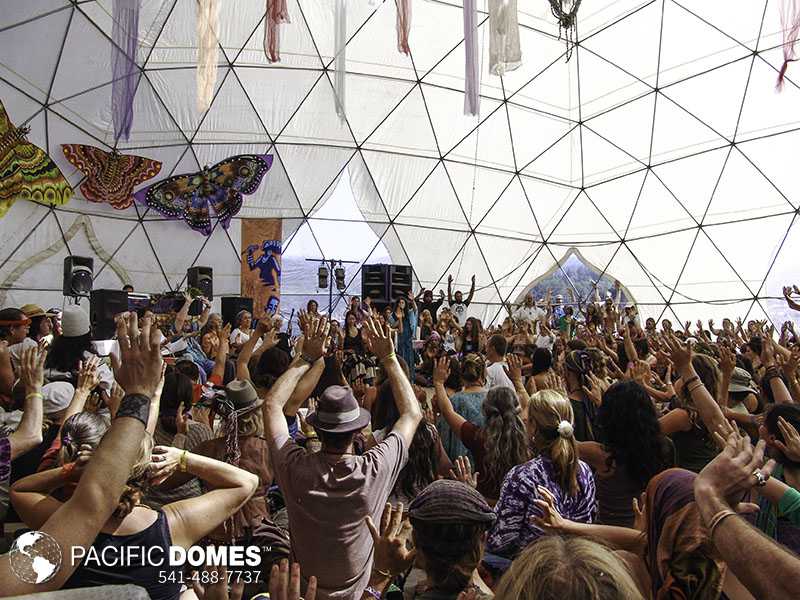 Earthdance International invites you to organize, support and attend an Earthdance event in your community. Independent promoters interested in creating local Earthdance gatherings may now register their events on this website.
Boom Fest (Portugal)
The Boom Festival, held biennially in Portugal, is a transformational festival with a focus on sustainability ethos in music, performances and a broad variety of arts and culture. If you love travelling abroad and experiencing diverse cultures, you will want to mark off your calendar to attend Boom Fest's 2018 summer festival.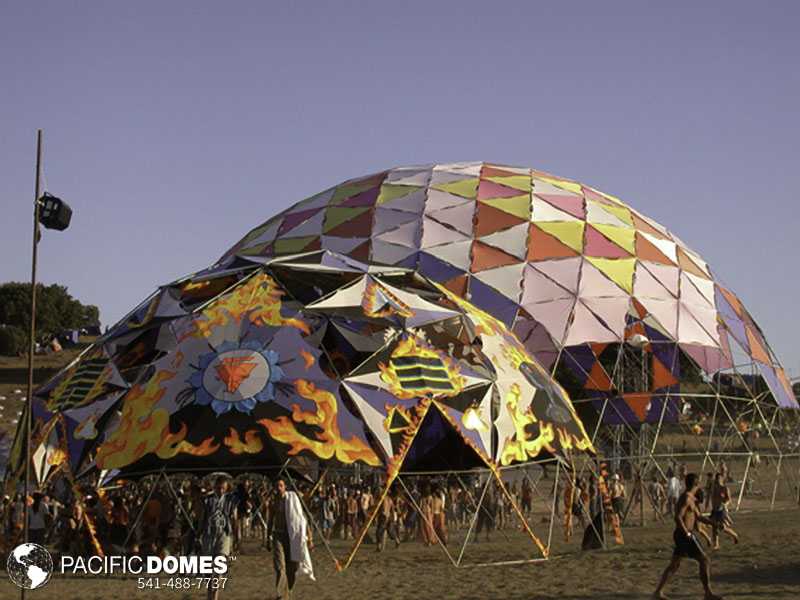 In its own words, "Boom is not only a festival, it is a state of mind. Inspired by the principles of Oneness, Peace, Creativity, Sustainability, Transcendence, Alternative Culture, Active Participation, Evolution and Love, it is a space where people from all over the world converge to experience an alternative reality."
Walls Talk with the Magic of Projection Mapping Domes
Projection mapping, aka spatial augmented reality and video mapping, is a projection technology that transforms objects, places and scenes into captivating displays. Domes provide the perfect surface for projection mapping and acoustics.
Projection Domes utilize high-powered projectors to full advantage in delivering spectacular scalability. In concert with Pacific Domes' projection partners, Obscura Digital and Fulldome.pro who provide 'outside the box' artistry to every event hosting theme.>
Here are just a few examples of how projection domes are transforming the digital landscape in the rapidly growing media of projection mapping:
Events • Live Concerts • Festivals • Theatrical Productions • Fashion Shows
Gaming •Shopping Malls •Advertising & Image Branding •Trade Shows •Corporate Events • And just about anything else you can dream up.
Artwork and logos can be printed directly onto covers to create high-impact branding.
Browsing Pacific Domes' gallery of Event Domes is one of the best ways to spark ideas for your next event.