"Magic happens inside our Event Domes, they become the hub of every Event" ― Pacific Domes
Looking for a Holiday Fundraising Event Tent? Learn why Geodome Tents have become the latest sensation in Event venues. Magic truly does happen inside a dome!
It's easy to see why Geodome Tents have become a popular choice with Event Designers and Promoters. Domes look awesome, are disaster-proof and lend themselves to unlimited creative platforms.
Geodome Event Tents offer portability, versatility and ease-of-set-up. They are perfect for hosting small to large-scale events. The circular design arena of the immersive 360° geodome tent theater creates a sense of space, inviting social interaction on a personal level.
Providing shelter in all types of terrains and extreme environmental conditions, portable Geodome Tents go just about anywhere and go up in a matter of hours with simple ratcheting tools. Also, solving the challenge of showcasing graphics, the geodome tent frame serves to anchor tensile-strength custom imprinted covers and awnings that come in a range of eye-catching colors.
With no center beams to interfere with your festive events and programs, the Geodome's open floor plan provides freedom to your design team. The overhanging truss system supports 360⁰ lighting and sound systems, while accommodating heating and cooling systems.
Public spaces for collaborative event entertainment venues has increased in popularity during the last few years and geodome event tents are playing a key role in event planning. Exerting a light eco-footprint, the spherical design of the geodome event tent shelter encapsulates the largest volume of interior space with the least amount of surface area, thus saving on materials and other costs.
Pacific Domes -30' (9M) Event Dome Set-up (30 seconds)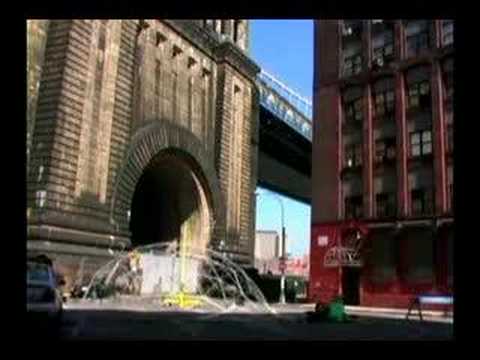 The superb geo-engineering strength of free-standing geodome tents by Pacific Domes, has heralded a New Day in event staging! You, too, will want to harness the power of an immersive Pacific Domes geodome tent to set the stage for your next fundraising event venue.
Pacific Domes invites you to browse their gallery of Geodome Event Tent Shelters for Sale or Rent.