Prefab ER Tent Kits for Sale or Rent by Pacific Domes
"The goal for public health at mass gatherings is to prevent or minimize the risk of injury or ill health and maximize safety for participants, spectators, event staff , volunteers and residents." —Northwest.Center for Public Health Practice
Festival Field Hospital Event Tents become an event planning protocol when staging on-site emergency services for large-scale events. Mass gathering events have an enormous potential for weather-related illness, crowd and equipment-related injuries, and drug and alcohol overdose. Exploring some recommended options from seasoned experts might save you a bundle.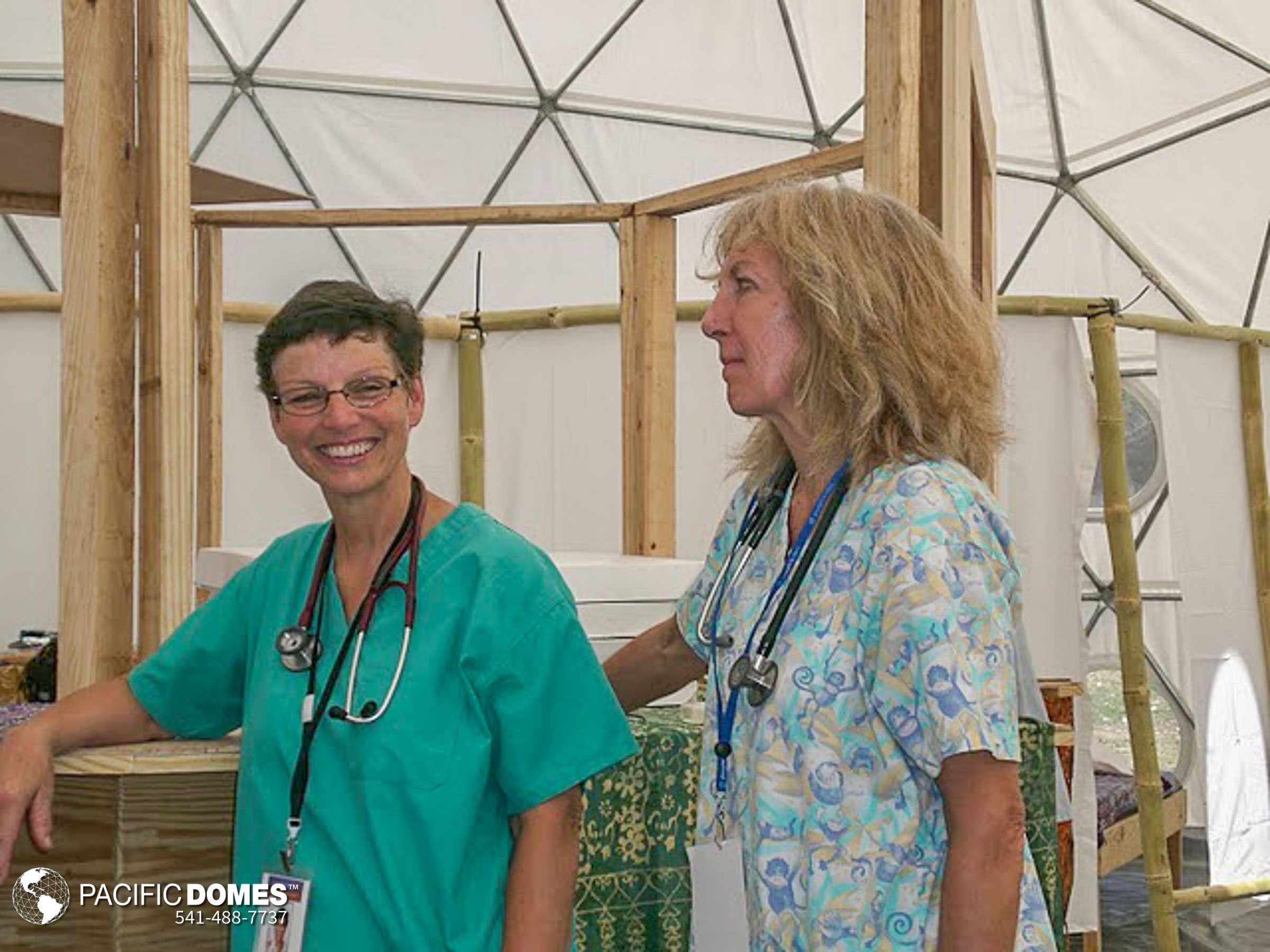 Festival Field Hospitals: Some On-Site Advantages
Field hospitals are often the best choice for events where there are high temperatures, physical activity, dancing; alcohol and recreational drug use.
Most festivals take place on weekends; historically, a busy time for hospitals. On-site ER tents allow less urgent medical needs to be treated without creating a burden for local hospitals.
Minutes can mean the difference between life or death. No matter how close the hospital is, having an on-site emergency room equipped to handle life threatening situations can save someone's life — and avoid the giant PR nightmare that results as the fallout of a crisis situation.
Why hire an ambulance when you can reasonably staff several high-level first responders and on-call providers?
Many festival goers will not have adequate insurance to cover the cost of ambulance services or hospital coverage.
When considering festival dome tents as field hospitals over hiring pricey ambulances, prefab ER dome tents offer cost-effective advantages over more traditional tents, as well. A dome tent can be as simple as a first-aid center staffed by E.M.T.s or a fully equipped field hospital with on-call doctors.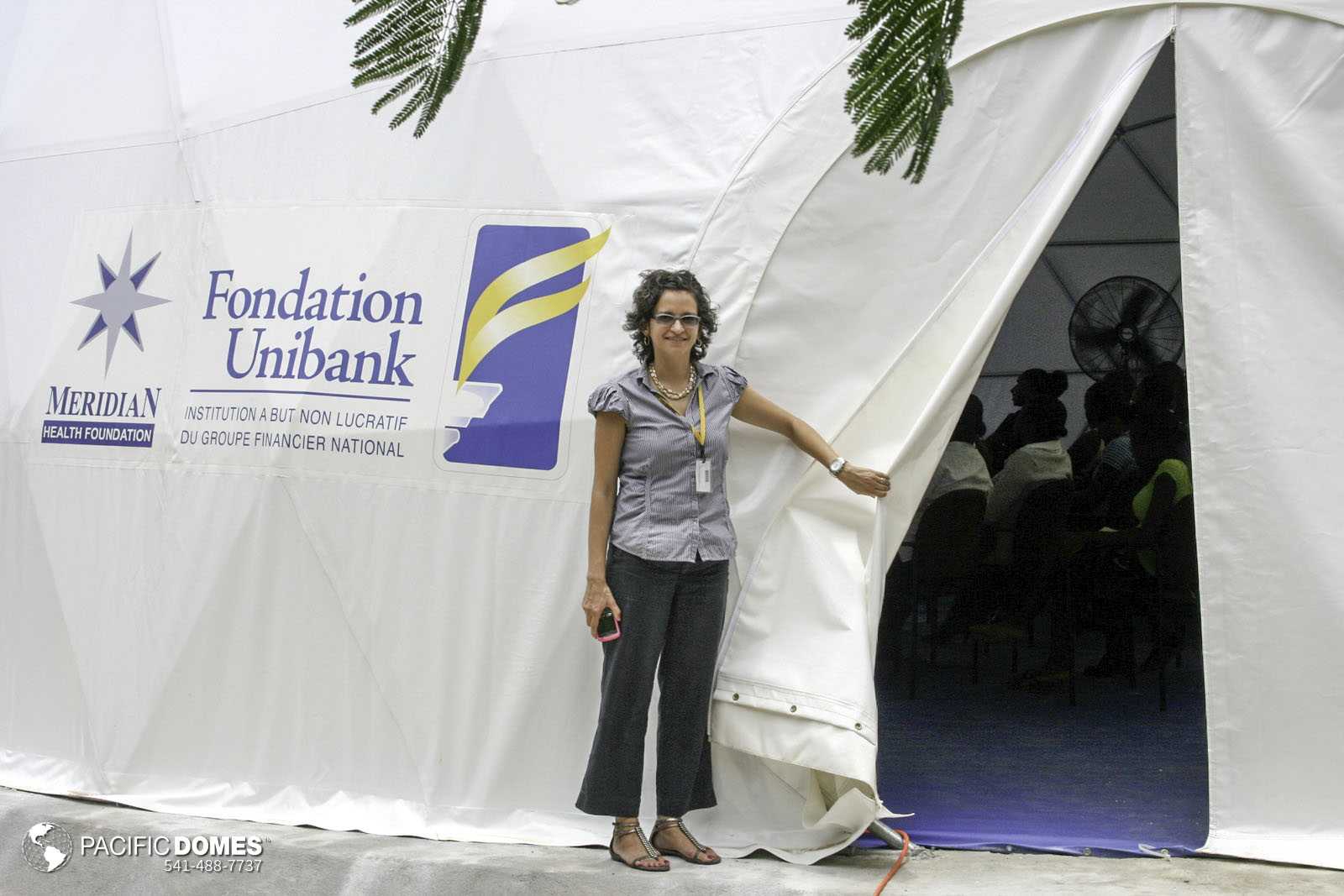 Why Portable ER Dome Tents?
A dome's portability and quick installation makes it an attractive option for use as a medical shelter. The unparalleled geo-engineering strength of dome tents makes them the perfect structure to withstand extreme weather at many large-scale events.
A geodesic dome's spacious interior encloses the largest volume of interior space with the least amount of surface area, thus ensuring a light eco-footprint. When the dome's diameter is doubled, it will quadruple its square footage and produce eight times the volume, thus saving on materials and cost.

Emergency Shelters are a high priority when it comes to providing first responders with a base of operations for staging emergency services. Prefab ER dome tent kits are suited to all types of terrains, go up quickly and are easily taken down when they are no longer needed.
Pacific Domes, an award-winning company in Ashland, Oregon, proudly offers Made in the USA prefab dome kits, festival tents and for all kinds of events. When your event depends on a timely delivery, you can sleep easy knowing that Pacific Domes has an outstanding track record.
Browsing Pacific Domes gallery of portable Emergency Shelters is the first step towards exploring the benefits and versatility of geodesic domes as the strongest, portable structure known to man. Visit Pacific Domes to find out for yourself why businesses large and small turn to Pacific Domes for their event needs.