Sustainable Geodesic Domes for Eco Camps
In the hills of Chile's Patagonia lies Eco Camp Patagonia where the snow capped mountains cut a jagged profile across striking blue skies, jutting like obelisks beyond the clouds. Through the mist the sun's laser tongue warms the Earth, and here, in one of the jewels of South America, Torres del Paine National Park's magnificent vistas unroll in breathtaking majesty before your eyes.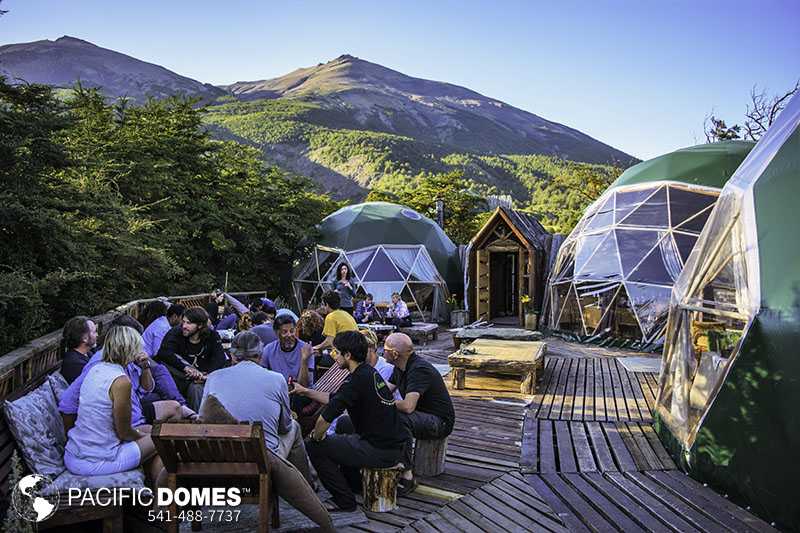 Have you ever ridden a llama? Well now's your chance. From nature walks to mountaineering, bird watching to cycling, Cascada Expeditions' EcoCamp allows you to handpick daily activities with customized adventure packages. Each night you will unwind with sublime meals like fresh Chilean sea bass and luscious seasonal fruit before sinking into your bed pillows to dream the night away from the comfort of your own private geodesic dome eco camp.
Known for its environmentally conscious construction and maintenance practices, award-winning EcoCamp Patagonia lives up to its name. The eco-conscious rustic paradise is known not only as an innovative leader in adventure trekking, but also for its Responsible Tourism Policies and fully sustainable geodesic domes.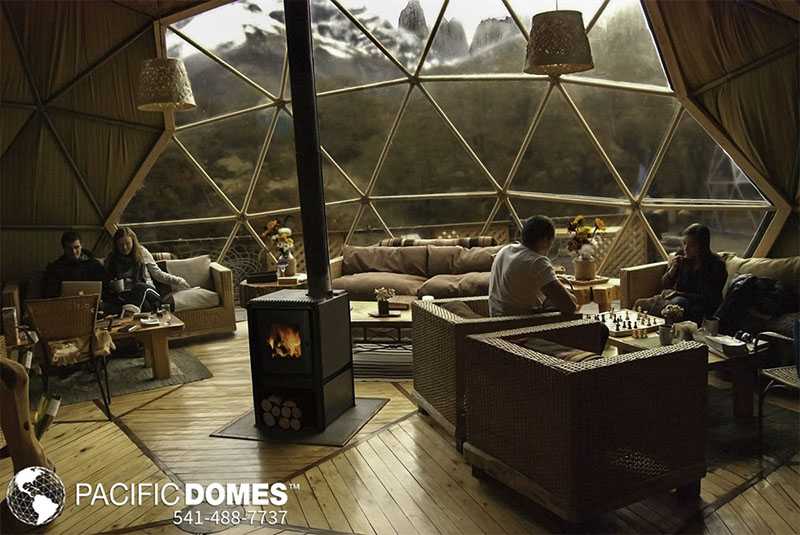 All constructions at EcoCamp are built over raised platforms that allow wild animals to pass underneath the structures. There are no fences surrounding the EcoCamp, so horses can come in freely to graze in the mornings. Solar lamps light the walkways and domes at night. They are very subtle so as to not disturb night animals. Through the years guests have witnessed several wild animal sightings close to EcoCamp, including pumas. This is welcomed proof that animals have not felt threatened by Ecocamp, nor has the camp disrupted the animals' natural environment or surroundings.
All meals are served in community domes with groups eating together on long tables like family. Head chef Claudio Fourcade prepares a sophisticated menu fusing Chilean, Altiplanic, Patagonian and International cuisines.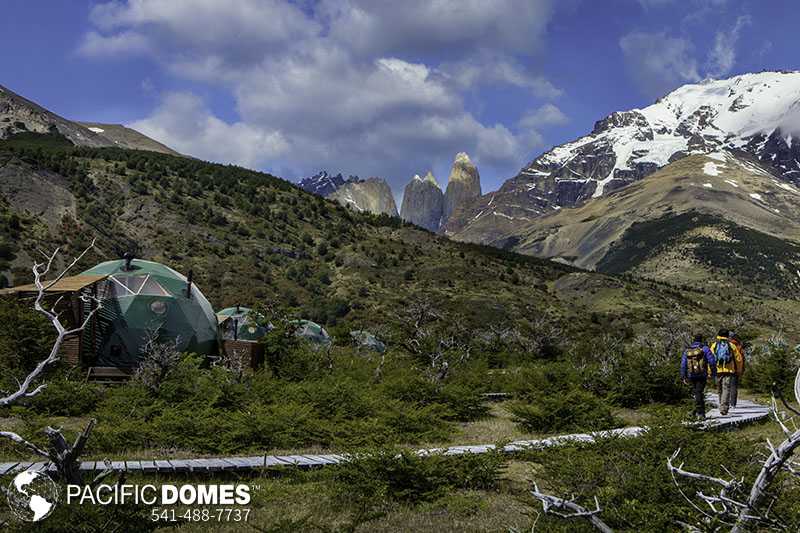 Ecocamp has worked hard to be fully sustainable, carefully selecting providers and fellow tour operators based on their environmentally sustainable policies.
So for the environmentally conscious traveler look for adventure, come to Patagonia. Whatever adventure you choose, Eco Camp can bring it to life!