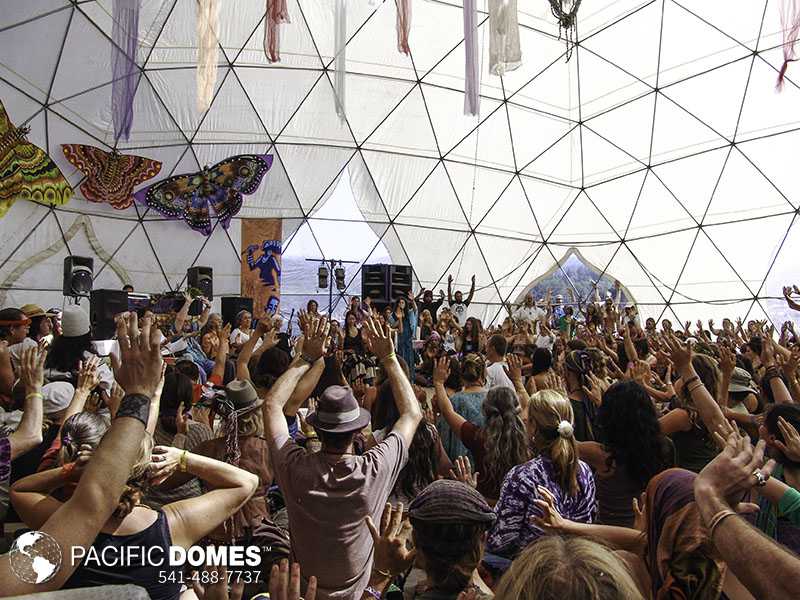 ---
About Earthdance Festival
Earthdance, the Global Dance Festival for Peace, is the world's largest simultaneous music and dance event that takes place each year in 60+ countries. It aims to unite people through the universal language of music and dance while joining in a day of peaceful celebration and harmony. The objective is to create as many Earthdance events around the world as possible – inspiring people all over the globe to support humanitarian causes.
Whether you are joining at home, a small gathering of friends or attending in person, the annual Earthdance Festival is a powerful synchronized moment of intention for world peace. In sync with the United Nations International Day of Peace and participating communities in over 60-countries, Earthdance Festival brings together hundreds of conscious event producers, thousands of performers, presenters and musicians – along with tens of thousands of attendees sharing intention, expression and actions for peace, social justice and sustainability.
In previous years, Pacific Domes has sponsored the festival by providing Event Domes that were used for multiple purposes. Asha Deliverance – Founder of Pacific Domes, was an MC and manager of The Arlo Forest Stage. for ten years.
Pacific Domes has collaborated with Earthdance in Laytonville, California since 2001 – there were two domes at the Earthdance event.
The Temple of Electronica was a 60ft. dome that lit up the night. It was a quiet space during daylight hours but when the sun made its descent, the music and light shows took over. The atmosphere inside was like a nightclub with bands playing and people dancing until sunrise. The dome was full of festival energy!
---
The Lotus Temple was a 44 ft. dome that was decorated with various altars, plants and tapestries. It was furnished with lots of rugs and pillows and offered festival goers a peaceful environment to relax in during the daytime. At other times it was bustling with activity while workshops took place inside.
---
Get Involved
Earthdance is expanding its circle to include anyone interested in world peace. At each event around the world, promoters donate at least 50% of their profits to a local charity. There are no conditions on how big or small an Earthdance celebration needs to be. We encourage you to participate on whatever level is comfortable for you, whether it's a public or private event. Please visit http://www.earthdance.org/.
---
---
Inspired by Nature's Sacred Geometry, Pacific Domes geodesic-engineered domes are a perfect addition to any festive celebration. We invite you to learn more about the energetic qualities of Domes and visit with one of our Customer Support Reps.