Pacific Domes of Oregon, leading builders of Geodesic Domed Theaters for use in entertainment and education. Domed Virtual Reality Theaters provide an amazing visual display, projecting emotive content, and an Immersive experience that the consumer will never forget. We work with the worlds leading Projection Theater Companies, including Obscura Digital, Vortex Immersion and Immersive Experiential to build the first 360 degree Projection Spheres in the world, surrounding visitors with your content. 360 Degree Projection Theaters are a truly powerful sales tool, and a unique way to communicate your brand to focused and attentive clientele.
Pacific Domes is proud to have established relationships with the Event Planning Industry, loyal clients and partners, who share in unforgettable memories that have contributed to Pacific Domes global stature. Today, the U.S.A. Southern Oregon manufacturing facility, celebrates another portable event dome success, a joint project venture with Vortex Immersion Media; and in collaboration with Cartoon Network™ and Adult Swim™.
The 'Meatwad Full GeoDome Experience', held annually at Petco Park during San Diego's Comic-Con, is a 36 ft. Immersive Dome Theater, drawing a huge summer crowd to this experiential marketing entertainment event. Comic-Con San Diego was founded in 1970, and is recognized by the event planning industry, as the largest convention held in San Diego; and, is now the largest trade show in North America.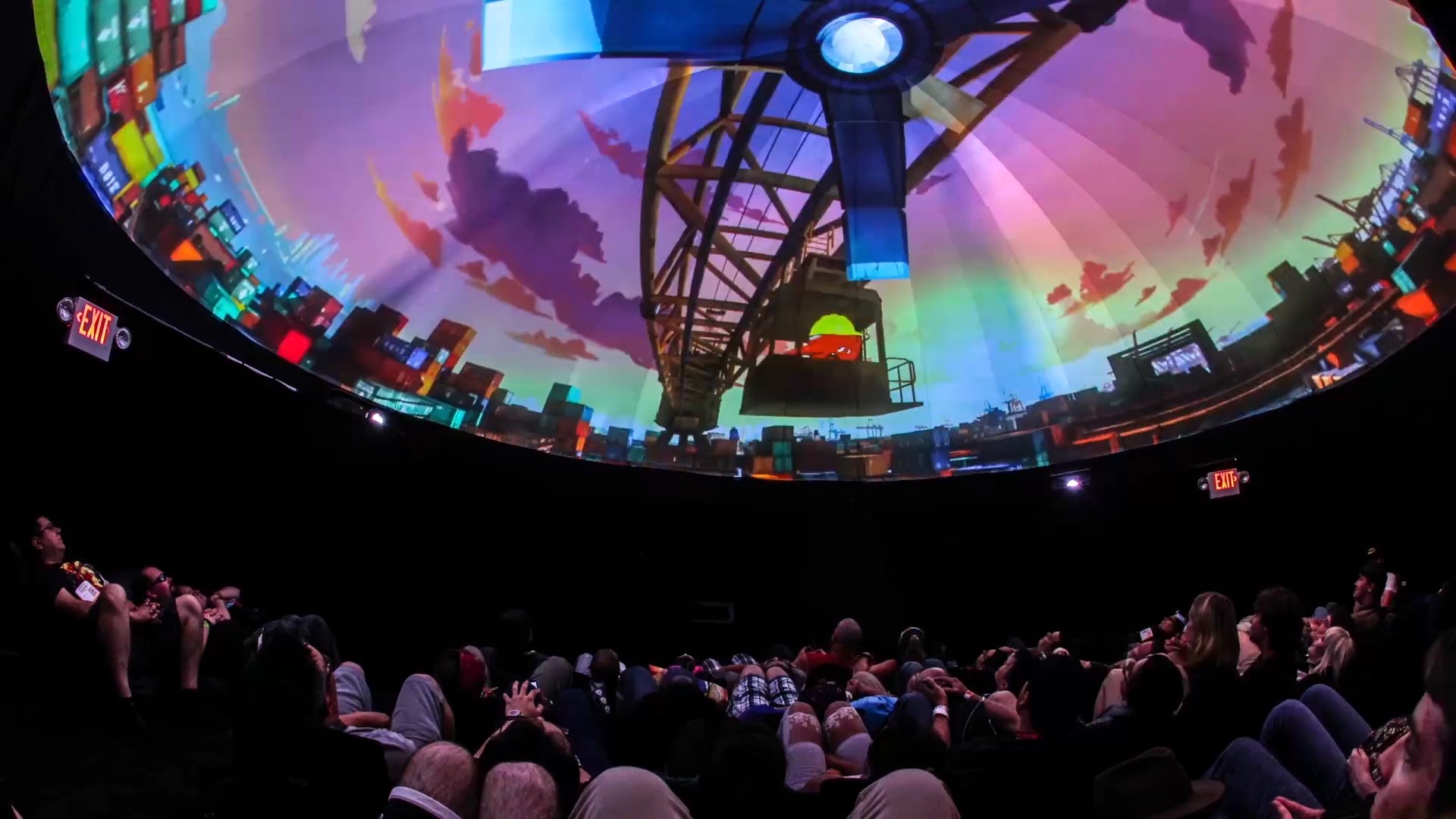 This immersive event geodome, features a state-of-the-art digital projection system designed by Vortex Immersion. This unique collaborative venture with Pacific Domes, takes viewers on a virtual ride with some of Adult Swim's famous comedy characters on a mind-fudging inter-dimensional-space-coaster-love-canal, aka the annual 3D 'Meatwad Full Dome Experience'.
Pacific Domes is the original geodesic dome design manufacturing company in the USA, and has grown from its humble beginnings in 1980 into what has become the industry standard for geo-engineered dome manufacturing and installation. With over 35 years of geo-engineering expertise, the manufacturing company's base of operations is still at home in picturesque Ashland, Oregon.
Geo-engineered Geodesic structures are the preferred choice by corporate clients and event planners because of their crowd-pleasing beauty, unlimited versatility, portability, ease of set-up and all-around functionality in many environments. Whether you are wanting to purchase a portable event tent for sale or are looking for an event tent rental, hosting your next spectacular event begins with Pacific Domes.
Pacific Domes is the industry leader in pre-fabricated geo-engineered structures that deliver cost-effective, eco-friendly Event Domes and Event Canopy Tents for:
Corporate Event Tents ~ Tents for Conferences ~ Trade Show
Booths ~ Road Show Marketing Displays ~ Party Dome Tents
Portable Tents for Mobile Marketing Campaigns ~ Product Launches ~ Festival Dome Tents ~ Geodesic Concert Amphitheaters for Performance Arts
Sporting Event Tents ~ Art Studio Tents for Art Shows ~ Fashion Shows ~ Wedding Tents for Rent ~ Photography Studio Domes
Film Set Studio Domes ~ Performance Dressing Room Tents ~ as well as… award-winning Immersive Environments ~ 360 Degree Projection Theaters with Patented Projection Liners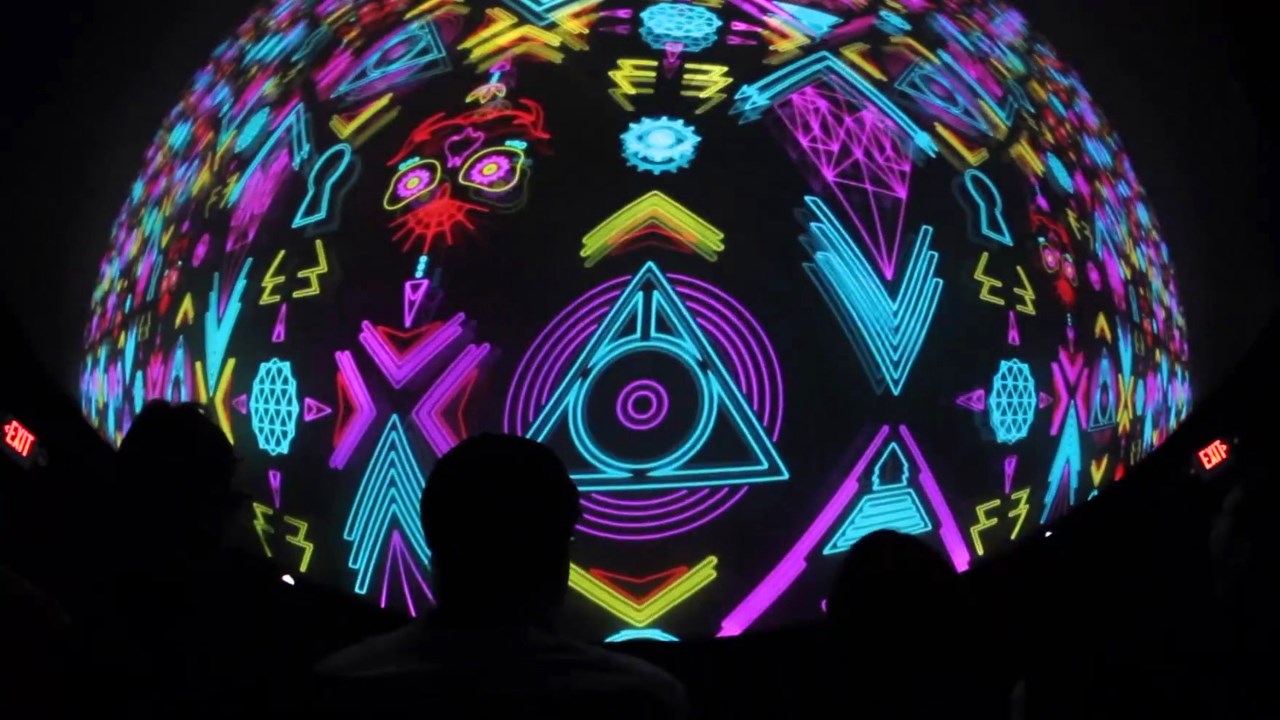 Pacific Domes' captivating visuals create a huge buzz and become the central hub for any event with their colorful Imprinted Dome Covers and animated branding messages visible from both inside and out! Pacific Domes' spectacular Event Tent Marketing with Large Format Printing and 360° Projection Theaters are industry favorites among corporate clients and industry giants, such as, Nike, Sony, Google, T-mobile, NASA and many other valued clients!
Pacific Domes looks forward to celebrating many more experiential marketing events, in concert with loyal clients and team partners Obscura Digital and Vortex Immersion.