The Good Chance Theater Dome at Calais Jungle Refugee Camp
The Jungle Theater Production
Video of the Refugee Camp and Theater Beginnings
Video of The Jungle Performance, refugees and cast
---
A Refugee Camp is Formed
Hope and crucial humanitarian bonds are created through the expression of the theater arts. A play inspired by real life events that took place in the Jungle refugee camp in France tours the world, bringing awareness and hope with it.
The Good Chance theater began in the Jungle, an unofficial refugee and migrant encampment about an hour from Paris, in 2015. Joe Murphy and Joe Robertson, two friends from University, created Good Chance theater in response to their experience as volunteers with the refugees at Calais.The French government allowed people to set up a shanty town and gave them basic services, which quickly turned into a sprawling tent city immersed in squalor. Men, women and children fleeing war and persecution took shelter by day in a 36 foot geodesic dome that was set up by "The Joes" and used as a type of Town Hall theater. This theater offered warm hospitality to all, a place to be human and to come to terms with who they were and why they might be there.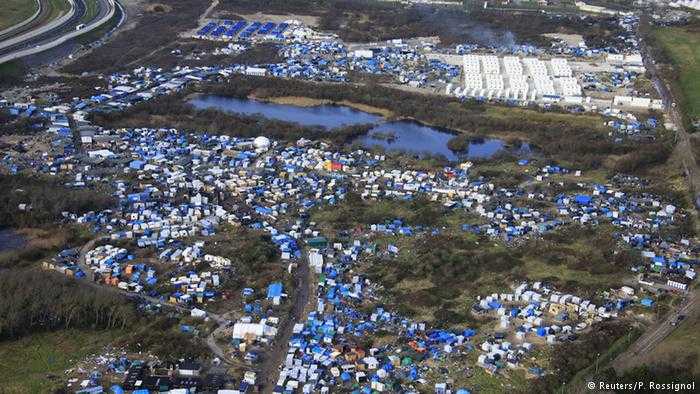 Beyond food water and shelter, the human spirit needs purpose and connection, a place where people can express themselves. By day the dome was used for drawing, sitting, talking, sharing, dancing and singing, by night it was used for rap battles, poetry readings, spoken word and Saturday night discos. This was a place to forget about everything else for the moment, to see past differences and to gather under one roof. Those who participated in what the Good Chance Theater had to offer found a sense of purpose and a safe place to share their individual stories.
Many different nationalities gathered at the dome theater, Sudanese, Iraqi, Syrian, Iranian, and Afghanistan, to name a few and there was a sense of community open to all Nationalities regardless of the differences of where people come from. Despite the horrible living conditions and situation there was a sense of hope and optimism and the belief that something would be better in the future.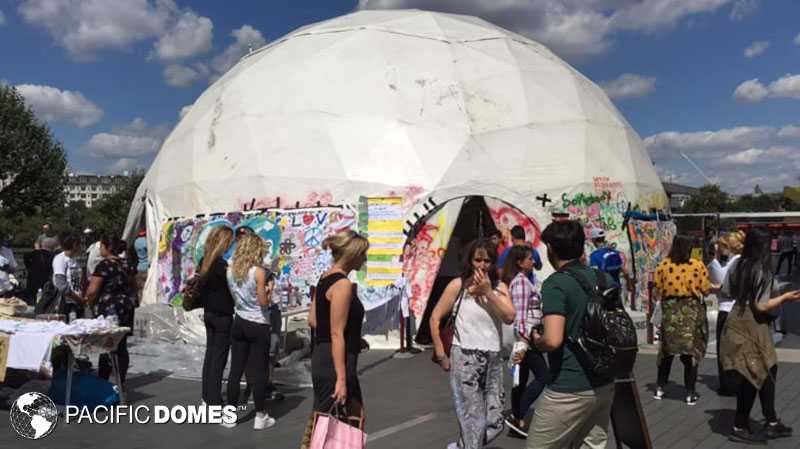 Following the closure of the Jungle Camp by French Authorities, a play was written and performed in London to critical and audience acclaim. Three of the characters in the play lived at the Calais jungle camp and went on to tour with the show, couple of the actors were caught up in the Trump administration's Muslim Ban but were hurriedly granted UK citizenship, furthering International travel.
WHAT IS THE JUNGLE ABOUT?
Set in an Afghan Café at the heart of The Jungle, the story chronicles the lives that intersect there. A melting pot that thrusts audience members right into the action by placing them around the same long café tables that become walkways for the actors, the hub draws refugees from Sudan, Afghanistan, Iraq, Iran, Eritrea and Syria amongst other war torn places. There's Safi, a former literature student from Aleppo who views the camp with an optimistic light, Okot, a young Somali migrant whose harrowing journey casts his new home in a much darker light and Salar – owner of the café and camp leader, as well as well-meaning British volunteers that are caught up in the emotional fray. As tensions escalate with the authorities and within the camp itself, the startling tale of resilience poses thought provoking questions about the nature of asylum process, the concept of home and an international crisis that still very much exists, even if The Jungle is no longer operating.
Good Chance theater continues to build temporary Theaters of Hope in the form of large geodesic domes, in areas where expression is stifled and where immigrant and local communities are struggling to integrate. In collaboration with local and international artists, they deliver a multi-genre program of workshops in their theaters and share this work with the wider public at a weekly Hope Show.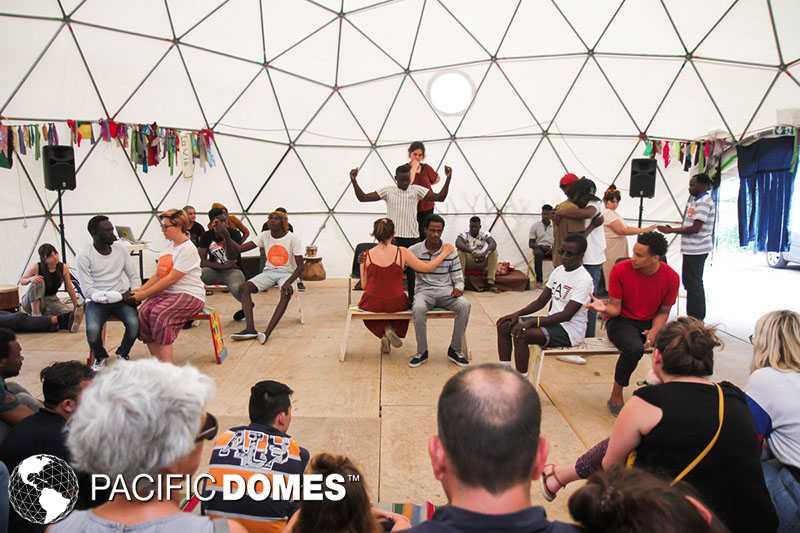 "By putting such a heartrendingly human face on a story too often told through statistics, THE JUNGLE manages to provide us with both an incredible evening of theater and a moral imperative for our times. It is precisely the show America needs right now, as we struggle mightily to harness the collective strength of our better selves. Let the dialogue begin, Bay Area."- Carole Shorenstein Hays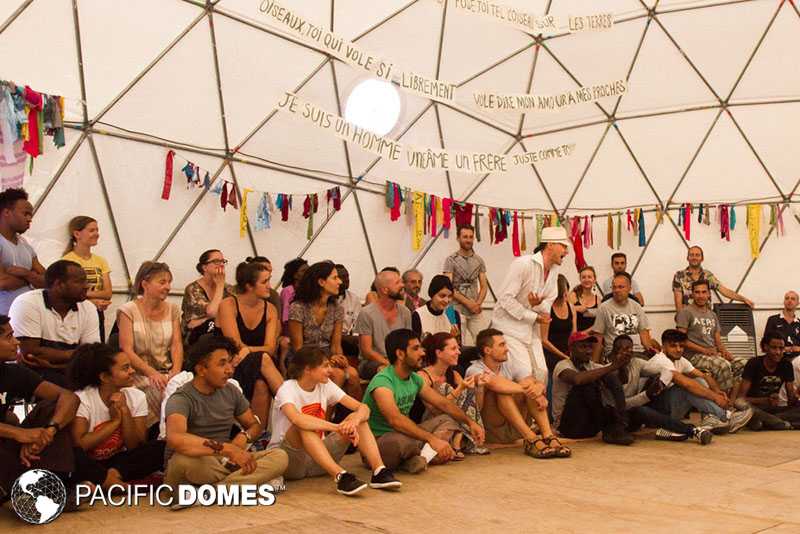 Since the dome theater was first built in the refugee camp in Calais, it has migrated to London, Paris and New York and is scheduled to show at the Curran theater in San Francisco this March and May. The tour furthers the plays iconic significance relative to human rights, the power of the arts, and peoples' need to feel part of a community. It also opens up the hearts of people and the conversation of integration of cultures.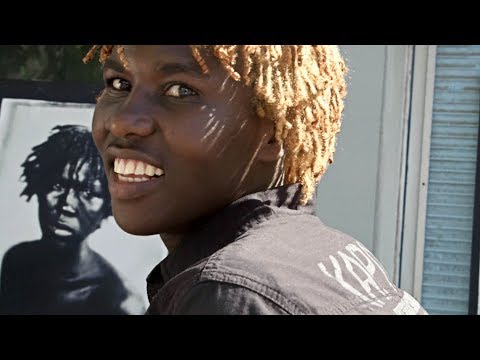 Theatre groups including the Royal Shakespeare Company put on performances and celebrities – e.g. Jude Law, put their name to the cause, raising awareness of the people and their plight, in balance to the vilification they were receiving by media.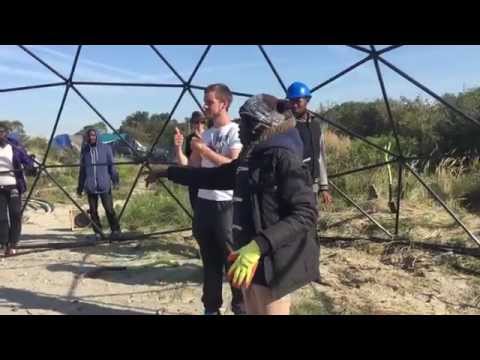 "The Jungle was a reluctant home for thousands of people from all over the world. It was a place where people built temporary lives and communities formed out of necessity. People who visited asked why we built a theater in a refugee camp, but it's always seemed clear to us that theater should be at the center of the conversation," said Robertson and Murphy. "We're thrilled to bring this play to West Coast audiences with its premiere at the historic Curran in San Francisco and look forward to sharing these timely and important stories."
The heart of our mission at Pacific Domes has been to provide shelters for all, including relief domes for earthquake victims in Haiti and Honduras, hurricane Katrina in Mississippi and community space for the water protectors at Standing Rock in South Dakota to name a few.