"A family homestead is a person's small individual homeland… close relations live here − relations by blood and in Spirit."  ― Vladimir Megre, Kins Domains
How do you envision your future world? Are you among those who've said 'no thanks' to futuristic living in a technological society controlled by robots? If you would rather envision yourself dwelling in a more harmonious organic environment surrounded by Nature, then this blog's for you.
Placemaking a Futuristic Eco Living Family Homestead
Feeling inspired to build a future homestead for your family? You can start by creating your personal heaven on Earth by envisioning your futuristic living journey with a caring and self-sustained Eco Living Dome Home.
Prefab Eco Living Dome Home kits offer the perfect portable semi-permanent housing solution to begin building your family's homestead in a community you love. With a little ingenuity and support from your family and friends, you can create a permanent Dome Home to live in and prosper from.
Dome Home Engineered Strength
'Bucky' Fuller, father of the modern geodesic dome, demonstrated the difference in strength between a rectangle and a triangle by applying pressure to both structures.  The triangle proved to be twice as strong and remained rigid while the unstable rectangle collapsed.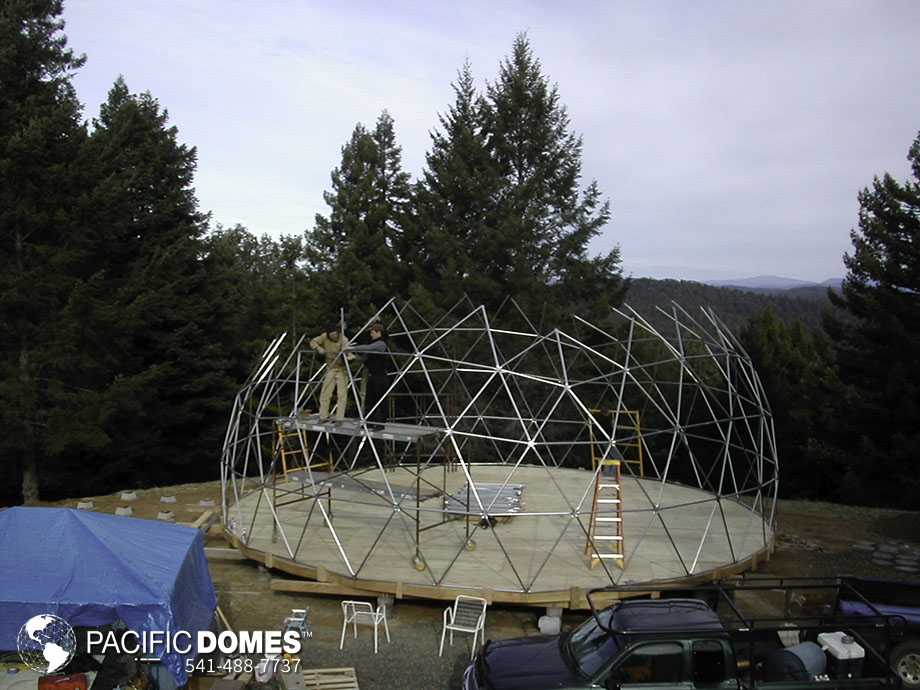 The American Institute of Architects calls the geodesic dome "the strongest, lightest and most efficient means of enclosing space known to man." Referencing this quote, along with a good set of engineering blueprints will go a long way towards getting your permits approved sooner.
As prefab shelters, Dome Homes have gained world-wide popularity in alt-housing markets. Due to their portability, reduced building costs and simplified set-up, ecoliving domes solve many economic and construction challenges faced by traditional and unsustainable building methods.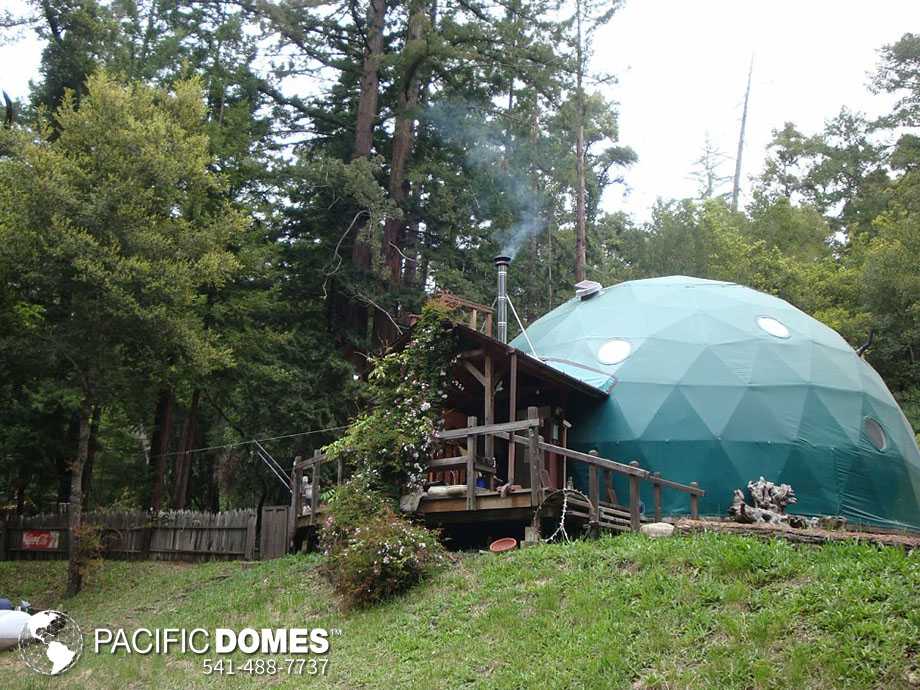 "There's lots of fresh air; the ventilator on top can induce a complete air change every 6 minutes. It's strong, it can withstand winds up to hurricane force, and beyond." ― Buckminster Fuller
A Sustainable Future with Prefab Dome Home Kits
DIY Dome Home kits are prefabricated and go up quickly with simple hand-held ratcheting tools. The portable kits go up in just about any terrain, climate or condition. Considered temporary structures, domes can be relocated or retrofitted to create semi-permanent or permanent structures.
The interior space of domes and their dynamic open floor plans allow for unique design options.  You are limited only by your imagination.  Their state of the art look and clean lines are designed to stand out, contrasting beautifully with any natural environment. Upgrading your frame with powder coating in any one of a variety of colors makes you the style master of your dome, down to the very bones.
Need your dome to withstand desert wind storms or heavy snow loads? Everything from thicker struts to winter liners can be employed, which are all excellent upgrades. Pre-hung doors, bay windows… the options are endless, and you are in control of your dome's design. Pacific Domes is a custom shop and any Prefab Dome Home kit can be customized to suit your special and unique vision.
More than 370 settlements and more than 40,000 families have begun to enjoy a healthier lifestyle. Published 6-25-17 by vmegrecom.
Family Homesteads – Perfection of the Dwelling Land on Earth (3 min.)