Eco-friendly tours are on the rise all around our beautiful garden planet. Natural habitat dome glamping (glamorous camping) is a growing trend that appeals to nature loving individuals seeking responsible stewardship while still enjoying their favorite creature comforts and resort-style amenities.
Natural habitat dome glamping is all about appreciating the beauty and tranquility of Nature. Dome Glamping resorts can be found just about anywhere on the planet amidst some of the most breathtaking naturescapes.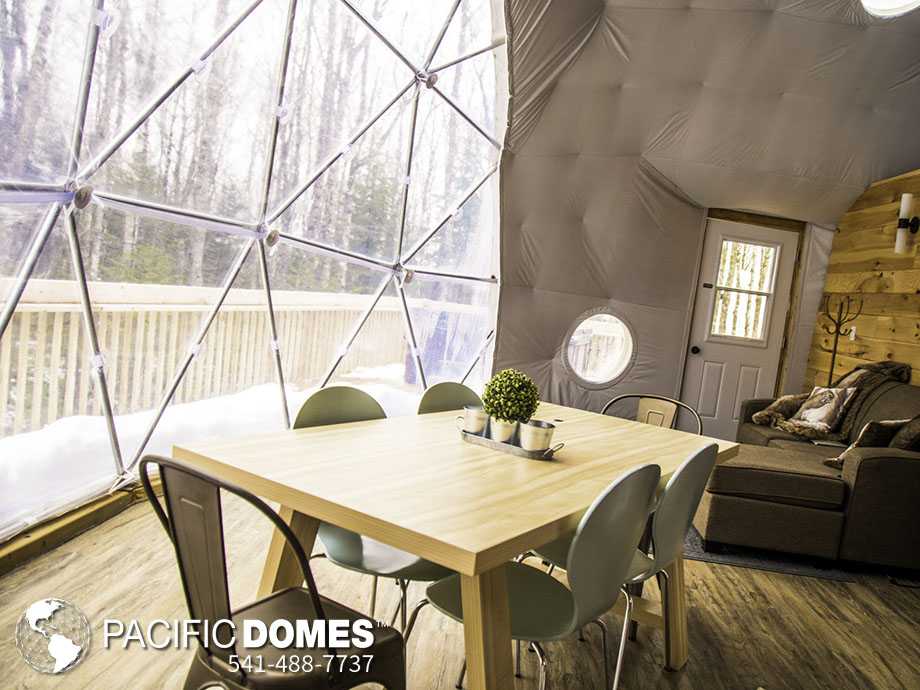 Touch the sky − Treetop Haven Eco-Dome Pods!
Are you looking for an off the beaten path natural habitat getaway where you can relax and unwind from the pressures of urban life? If you're excited about the prospect of a glamping adventure, Treetop Haven is the ultimate destination for travelers seeking solitude amidst luxurious accommodations.
With access to the nearby ocean, beaches, trails and local eateries, Treetop Village is an experience like no other! Treetop Haven is just minutes away from the famed Confederation Bridge. Chelton Beach Provincial Park is ten minutes away, and Cavenish Beach is just a half-hour drive from Mount Tryon.
Treetop Haven Eco-Dome Pods
Nestled on 50-acres in Mount Tryon's gorgeous Canadian woodlands, Prince Edward Island, Treetop Haven is an all-season wellness destination featuring 5 TreePODS (geodesic domes) that hover seamlessly among the treetops. Located in Treetop Village apple orchard, the TreePODS rest on elevated decks with spectacular natural habitats and ocean views.
You'll love what you can see from the lookouts on your private deck at sunrise and sunset. Bring binoculars to capture rare views of neighboring Bird Islands and Cape Breton Highland Hills that are teaming with wildlife.
You'll call it amazing! The highly acclaimed Nest Venue Center, hosts weddings, meetings, family reunions, etc. You and your guests are sure to leave feeling refreshed, relaxed and at one with Nature.
Treetop Haven (1:04 min)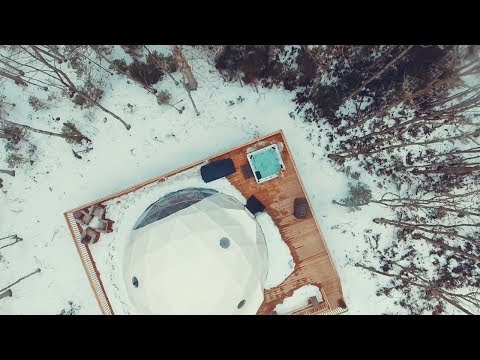 Creating a warm naturally illuminated Zen-like experience, Pacific Domes' natural habitat domes integrate the concepts of organic architecture, promoting harmony between our human habitats and our natural world. Expanding on the synergetic principles originated by R. Buckminster Fuller, Pacific Domes has been working on perfecting the function and beauty of their portable geodesic domes for more than 35 years in Ashland, Oregon. This means "Biosphere Responsible Tourism"… environmentally aware and sustainable.