Dome Home Interior Design
---
Go modular with freestanding walls that balance privacy with that open feeling.
---
The open floor plan and vaulted ceilings of a Dome Home offers a warm sunlit space for your unique interior design. Depending on your usage, you might decide to work with an open space, add a loft or interior walls to separate living spaces.
If you plan on spending any length of time in your Dome Home, going completely rustic may not suit your ideal lifestyle. Yes, you can build freestanding interior walls to partition rooms, such as living room, bedroom, kitchen and bathroom.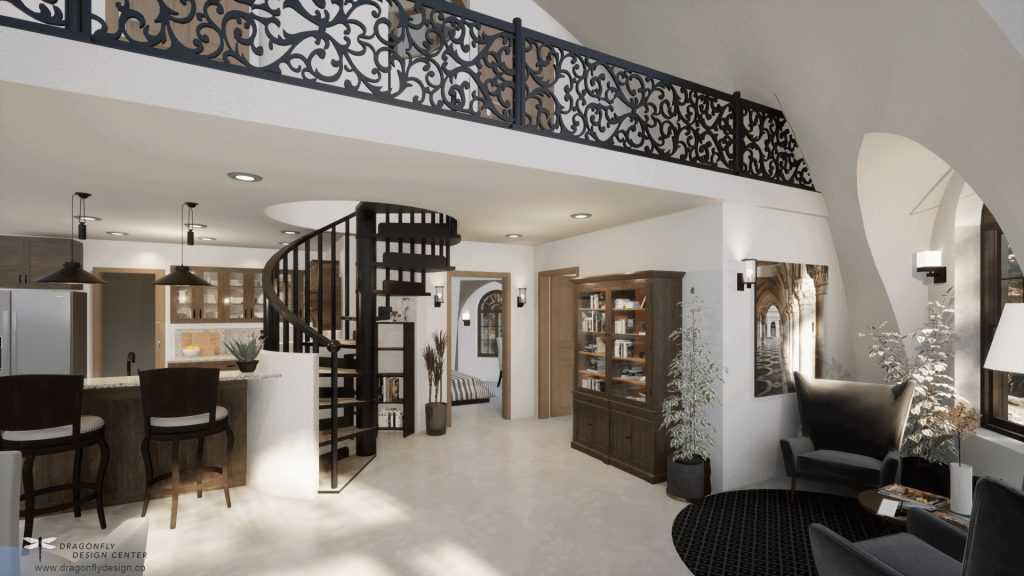 Partition walls can become the structural support for your Dome Home loft. By installing kitchen and bathroom on opposite sides of a shared partition, framed walls offer a way to consolidate and hide plumbing and electrical wiring.
Dome Home Loft & Stairs
Lofts are enjoyed by kids and adults alike. A Dome Home loft makes use of high ceilings to maximize living space. In larger domes, attaching a loft above partition walls is a cozy and functional way to create additional storage and sleeping quarters.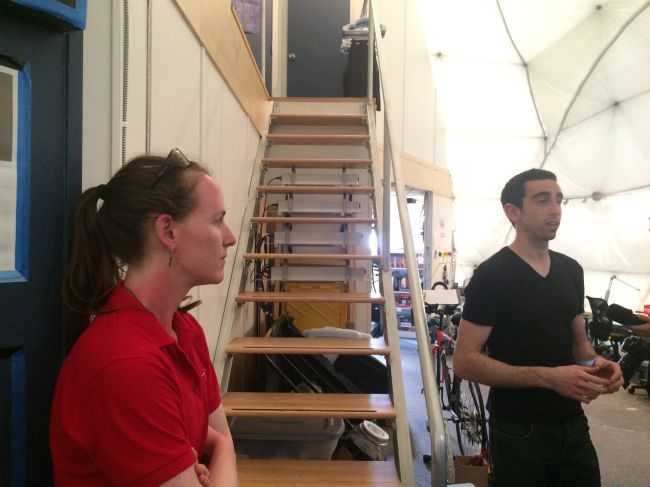 To retain that open spacious feeling, the ideal loft size should not exceed a third of the interior. Although, lofts, walls or dividers should be self-supporting, this can be accomplished by using a little construction know-how and ingenuity.
Stairs are an obvious replacement for ladders and can serve a two-fold purpose. Storage space can be hard to fit into the interior design, so if you can build closet or storage space into your stairs you'll be taking care of two design elements at the same time.
Dome Home Living Room, Bedroom, Kitchen & Bathroom Design Spaces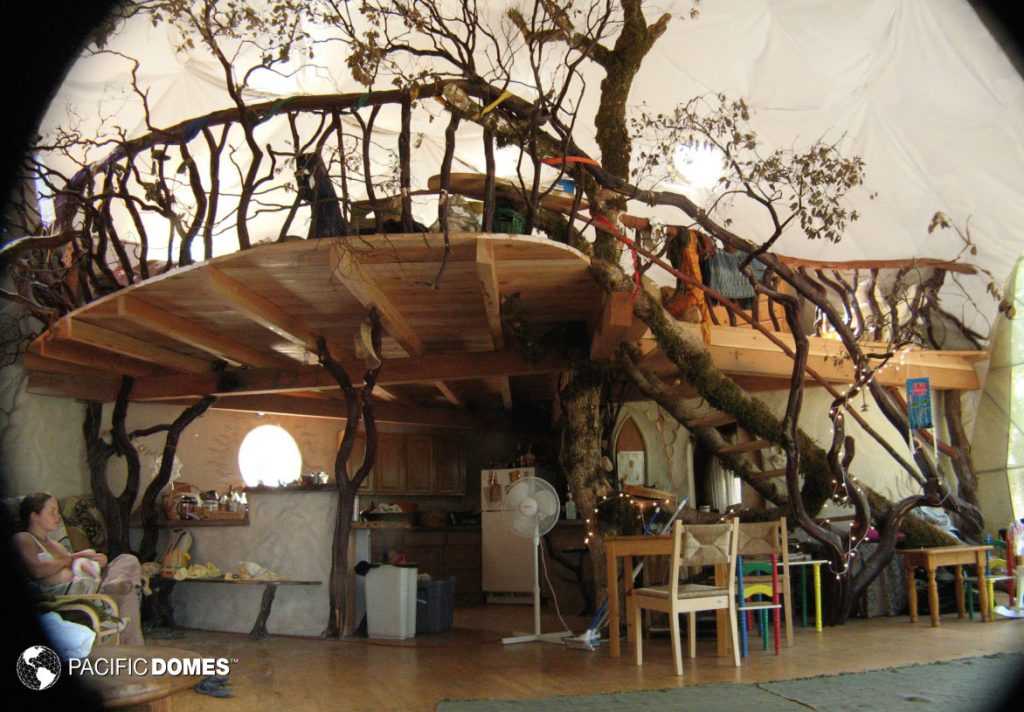 You can create a separate living room, bedroom, kitchen and bathroom by sectioning off four freestanding interconnected walls in the form of a cross. The partition walls are further strengthened by attaching a staircase and adding a loft.
There's no shortage of eco-friendly building materials to suit your lifestyle. Magnesium oxide (MgO) is a naturally occurring, non-toxic and non-carcinogenic mineral. It's the construction material of choice for those with chemical sensitivities.
Dome Home Living Room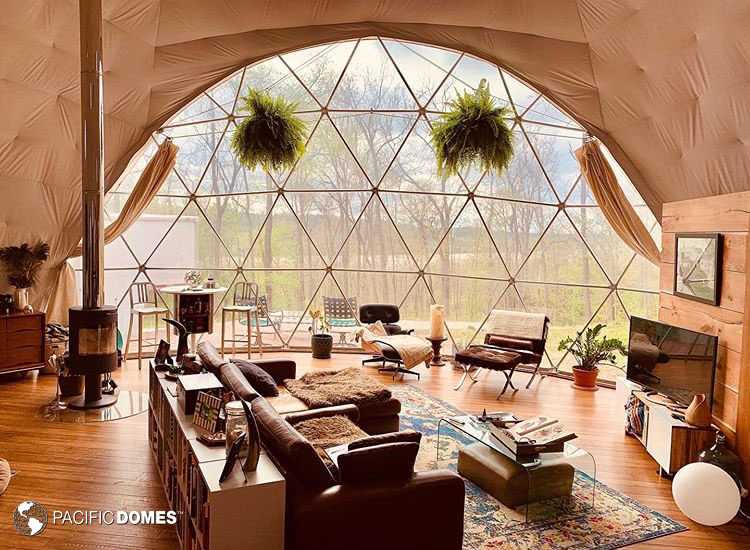 A rounded room has style built into it and offers limitless design opportunities. Interior wall design and furniture placement can optimize your dome's living space.
A curved wall creates an optical illusion to make large furniture appear smaller. Designers frequently use rounded furniture to make rooms appear larger.
Dome Home Bedroom
After a long day, it's your personal space to rest so you want to make this special and private. If there's any place where you want to imitate the simplicity of a luxury resort, it's in the bedroom. The challenge of creating closet space can be overcome by building the loft staircase off to one side of the bedroom.
Dome Home Kitchen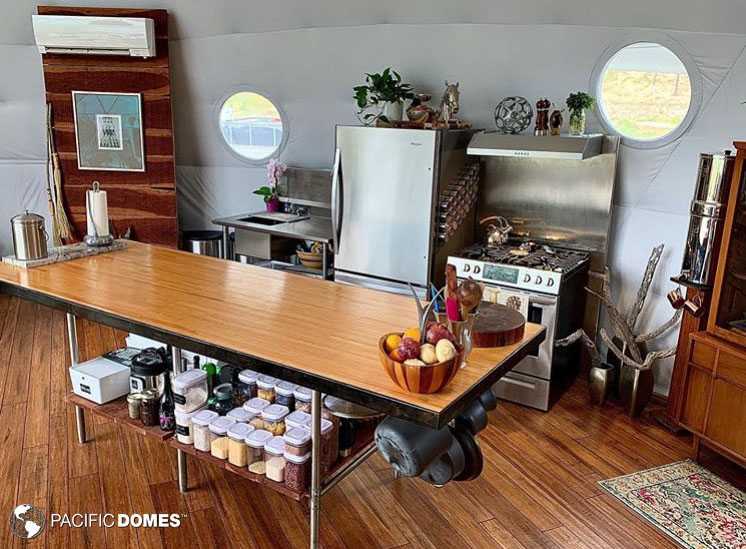 The kitchen deserves your careful planning and attention to detail, as it is one of the most utilized rooms in your living space. Combo kitchen units sold to RV and boat owners are an affordable option for creating Dome Home kitchen spaces.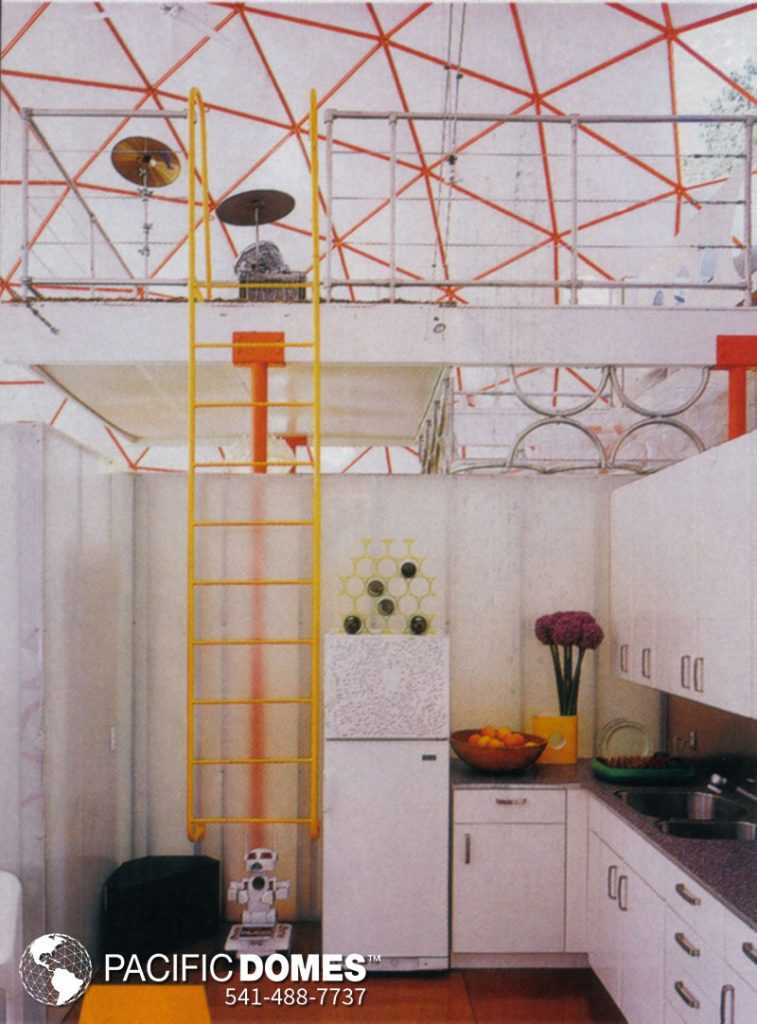 You'll want to physically outline your kitchen design on the floor surface by masking off your space limitations to get a good visual. If you plan on cooking, your kitchen will need moisture-proofing and ventilation, such as a range hood.
Dome Home Bathroom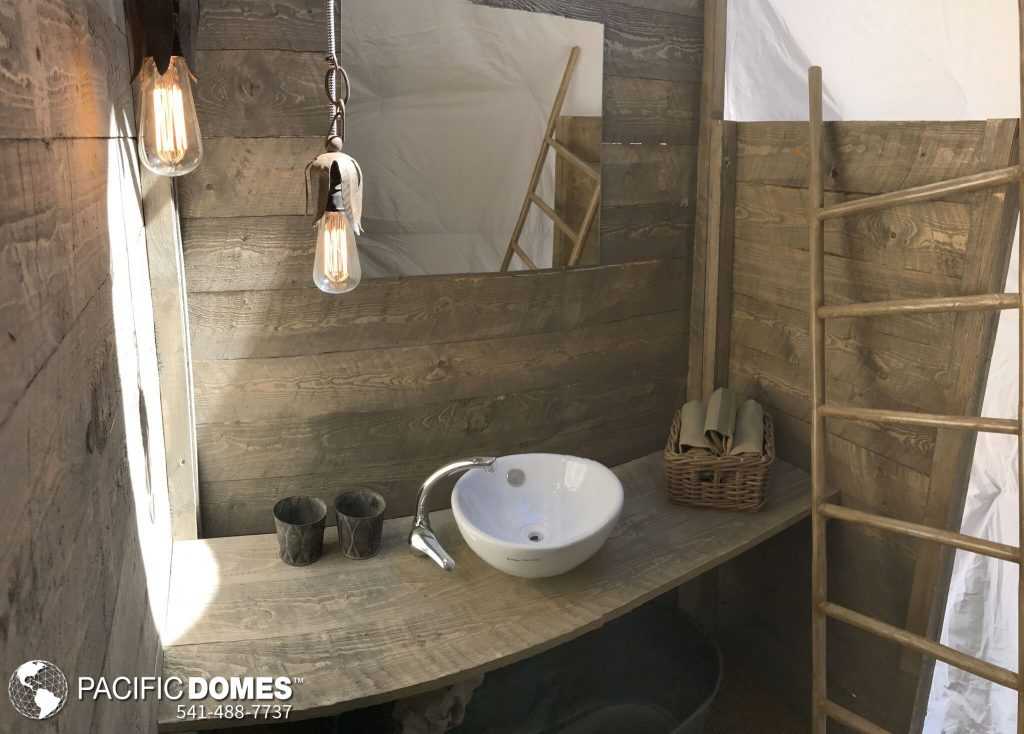 When it comes to bathroom privacy, subdividing your space is a no-brainer. You'll want to ventilate and moisture-proof your bathroomto to prevent bath-shower steam from collecting on interior walls.
---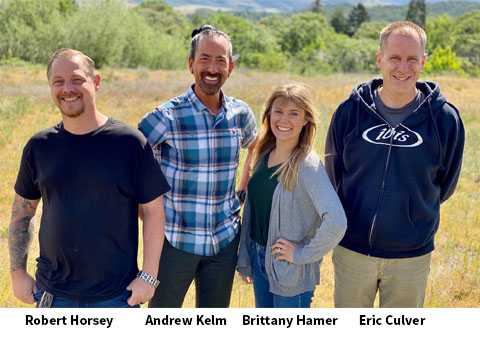 ---