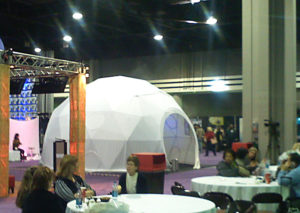 Pacific Domes of Oregon, builders of award winning Trade Show Booths and Event Marketing Tents. We manufacture Corporate Event Tents For Sale, and Corporate Marketing Tents for Rent.
JANUARY 16-18, 2008
Booth #249 was very popular this year at the Special Event Trade Show in Atlanta. It was where Pacific Domes was exhibiting a 20 ft. Event Dome that featured a powder-coated frame, a Rola-trac floor system and a custom designed "Spacebar."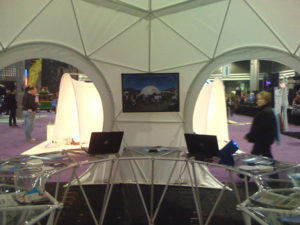 We had great results, including positive feedback from a number of people from the East Coast who had never seen or been in one of our domes before. We expect that this will generate more business in that part of the country. We were even voted "Best in Show" by an association in Las Vegas!