Portable Geo Dome Building Systems by Pacific Domes
"Now I see the secret of making the best persons. It is to grow up in the open air and to eat and sleep with the earth." – Walt Whitman
The Nature Smart Education Dome at Coyote Trails School of Nature in Medford, Oregon provides hands-on nature education to all age groups. The program starts with ages 3-5 at Coyote Pups PreSchool, and then ranges upward in ages to youth and adult programs.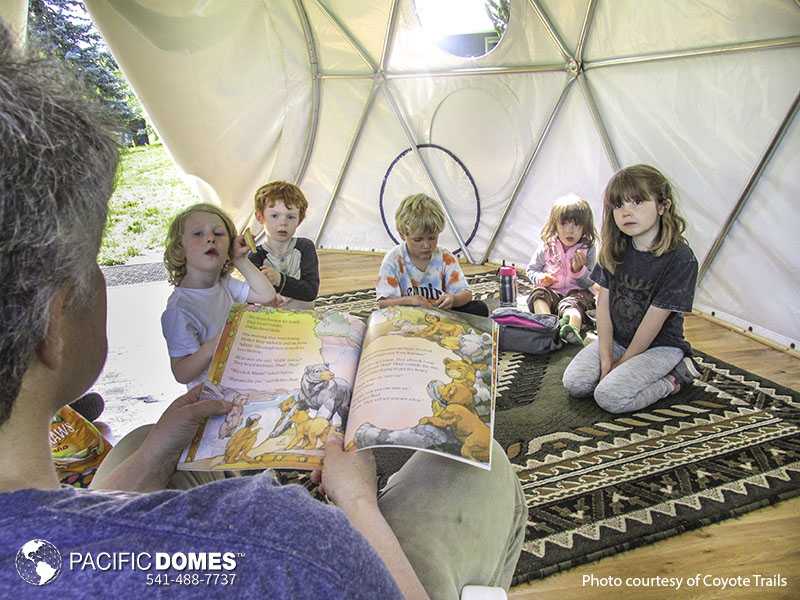 Coyote Trails School of Nature is dedicated to cultivating a deep, lifelong connection between self, community and the natural world. Experiences include mammal tracking, fire cultivation, primitive shelter building, edible & medicinal plant identification, Wilderness Immersion Skills and so much more.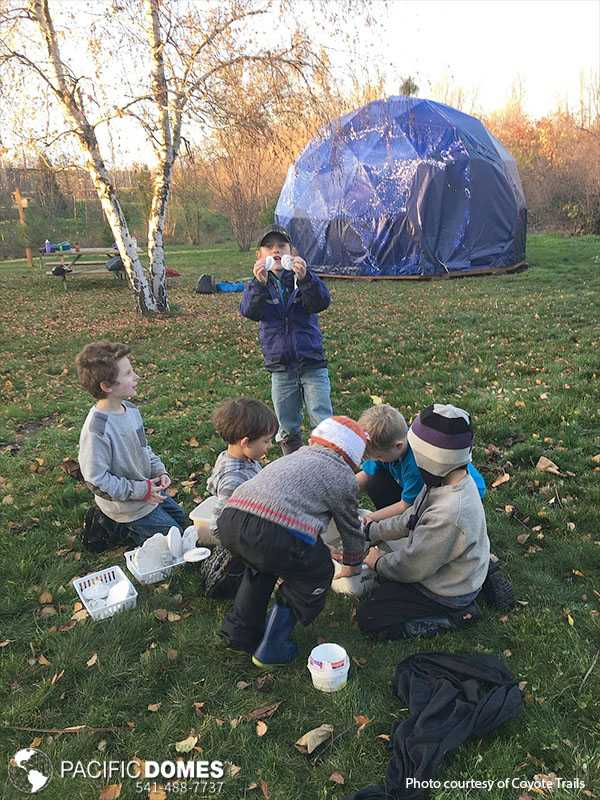 The geodesic dome has been heralded as Nature's perfect structure, able to withstand hurricane force winds, earthquakes and other extremes in nature.
The open floor plan and vaulted ceilings of a Nature Smart Education Dome offers a warm sunlit space for your unique interior design.
Uses for Nature Smart Education Domes
There are many innovative uses for portable Nature Smart Education Domes.
Here are just a few ways in which prefab Geodomes are being used:
Outdoor Camps & Learning Programs • Pre-Schools & Schools • Nature Centers