Pacific Domes of Oregon, leading manufacturer of state of the art Geodesic Dome Structures for use as Glamping Dome Homes, Tiny Dome Houses, Glamping Resort Shelters, or Tiny Dome Homes for those looking for Alternative Housing Ideas.
Build Sustainable Communities with Nature Smart Dome-Style Houses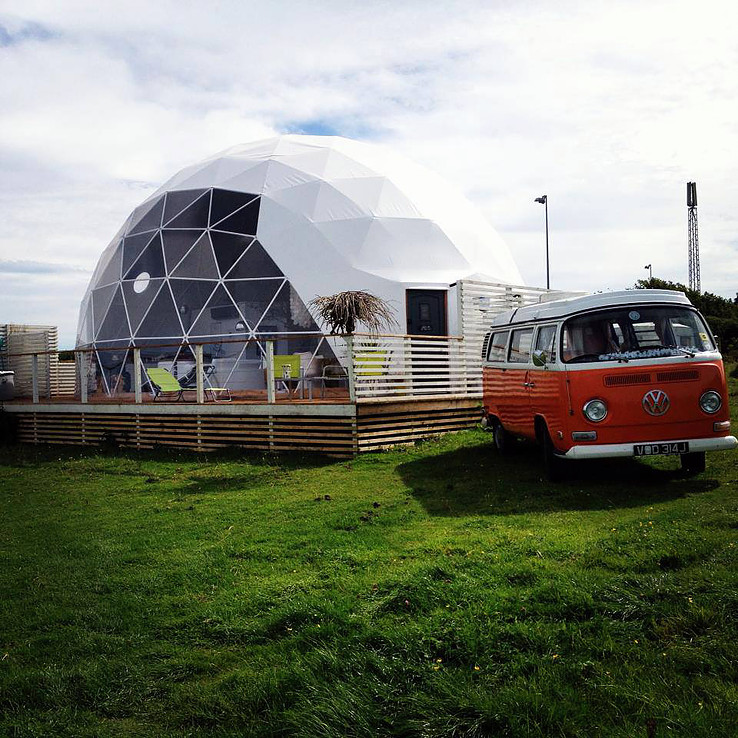 Dome-style shelters provide alternative nature smart sustainable house building solutions designed for remote eco-village destinations. Portable dome-style houses are readily deployed to remote get-away places throughout the globe.
Geo-engineered dome-style homes, for sale by Pacific Domes of Southern Oregon, support ecovillage development initiatives. Their prefab geodome building systems offer long-lasting dome-style shelters that go up with a few ratcheting tools and easy-to-follow instructions.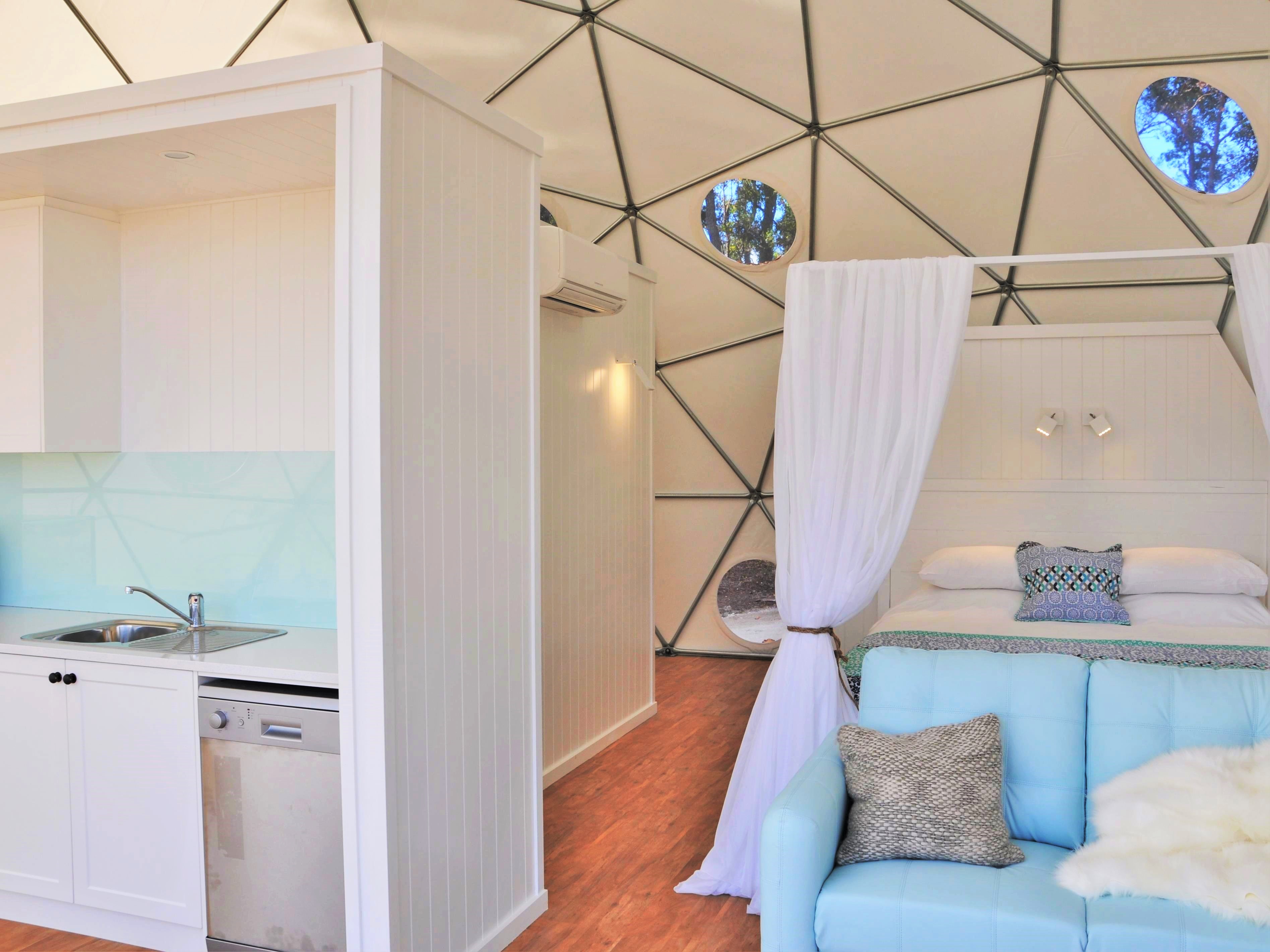 Dome-style shelters solve many economic and environmental challenges that traditional building methods and materials simply don't address. If you're looking for ways to save money on construction costs, Pacific Domes pre-fab geodome shelters for sale hold a competitive pricing edge in the sustainable shelter market.
Dome-style shelters quadruple square footage and produce eight times their volume, thus saving on materials and cost. Pacific Domes of Southern Oregon has been supplying geodesic domes for building sustainable houses since 1980.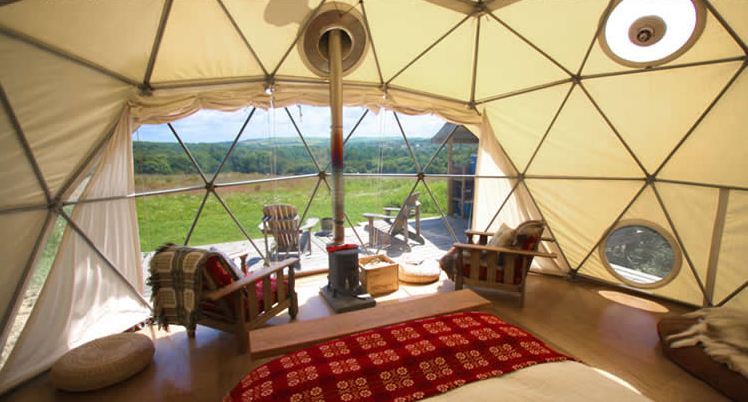 Nature's perfect structure, dome-style homes are capable of withstanding extreme weather and are suitable to all types of terrains and harsh environments.
Be prepared for Mother Nature's unpredictable weather with a Pacific Domes geodome-style shelter.
Pacific Domes is proud to have their geodome sustainable shelters showcased and shared among eco-living dome enthusiasts. The spherical design of a dome-style home encloses the largest volume of interior space with the least amount of surface area, offering unlimited decorating possibilities.