Beltane rites come to life within the sacred space of a geodesic dome
"However you choose to nourish your spirit, consider doing it in a dome." — Pacific Domes Inc.
Under the hollows of the Oregon pines glow the circular candlelit windows of the Ashland Goddess Temple, tucked away from public view inside a 24' geodesic dome. Resembling an illuminated honeycomb cell as the owl flies, the temple is caretaken by an earnest throng of neopagan witches, modern day magickal practitioners and feminine elders, who revere the divine feminine in all aspects of life.
Celebrated for its structural foundation in geodesic sacred geometry and widely acknowledged as a perfect universal shape, the geodesic dome along with its surrounding pools and land are host to this thriving community of modern day esoteric revivalists every May for Ashland, OR's annual Beltane Festival.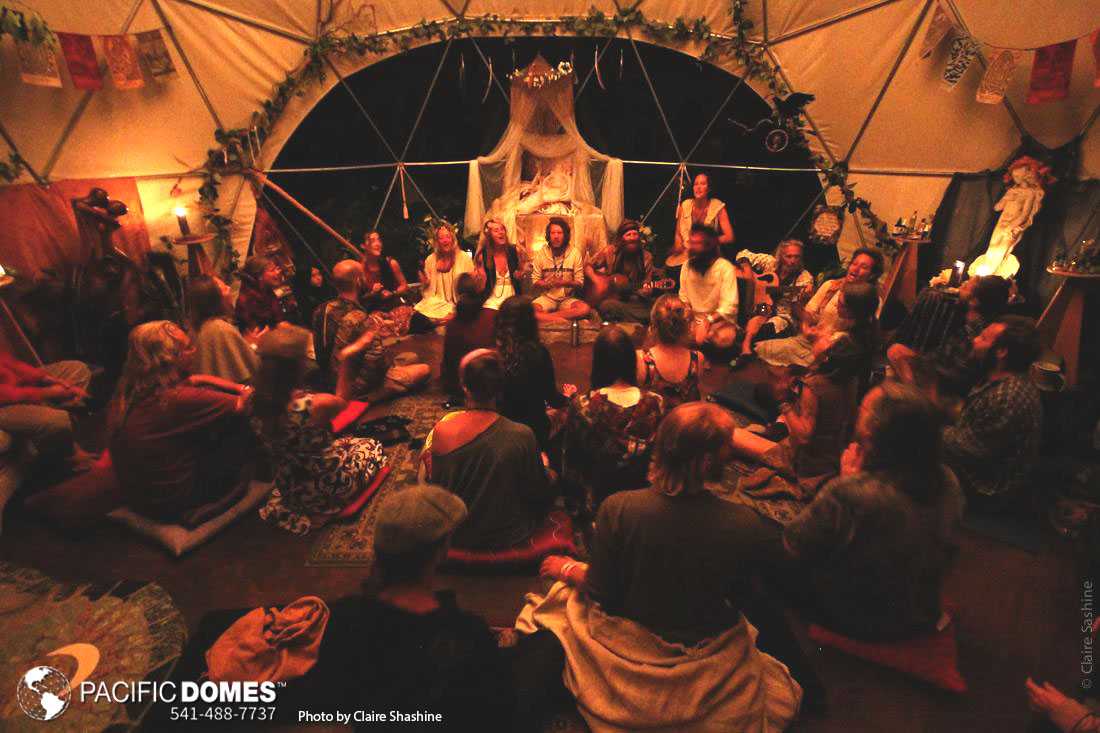 Known commonly as May Day, Beltane is the anglicized name for the Gaelic pagan fertility festival, historically held half way between the Spring Equinox and the Summer Solstice.
From the kindling of a roaring bonfire to the union of the May Queen and the God of the Forest, Beltane celebrates fertility and the rites of spring. Flowers, may poles and dancing in the darkness highlight the ritual nature of this annual celebration, attended every spring by young and old alike.

Inside The Geodesic Dome – Goddess Temple Dome
The Goddess Temple Dome is nestled among gardens, a stream, frogs and a sacred Avalonian grove, with a covered entryway in the front with both steps and a ramp for easier accessibility. Within the geometric walls, at the center of the bay window, sits an altar at the heart of the temple, which is dismantled and renewed seasonally. There is a hearth, handmade in mosaic work by master stonemason Anthony Corsini, featuring the symbolic archetypes of the sun and moon in honor of the balance between masculine and feminine energy. There is plenty of comfortable space to play music, dance and pray.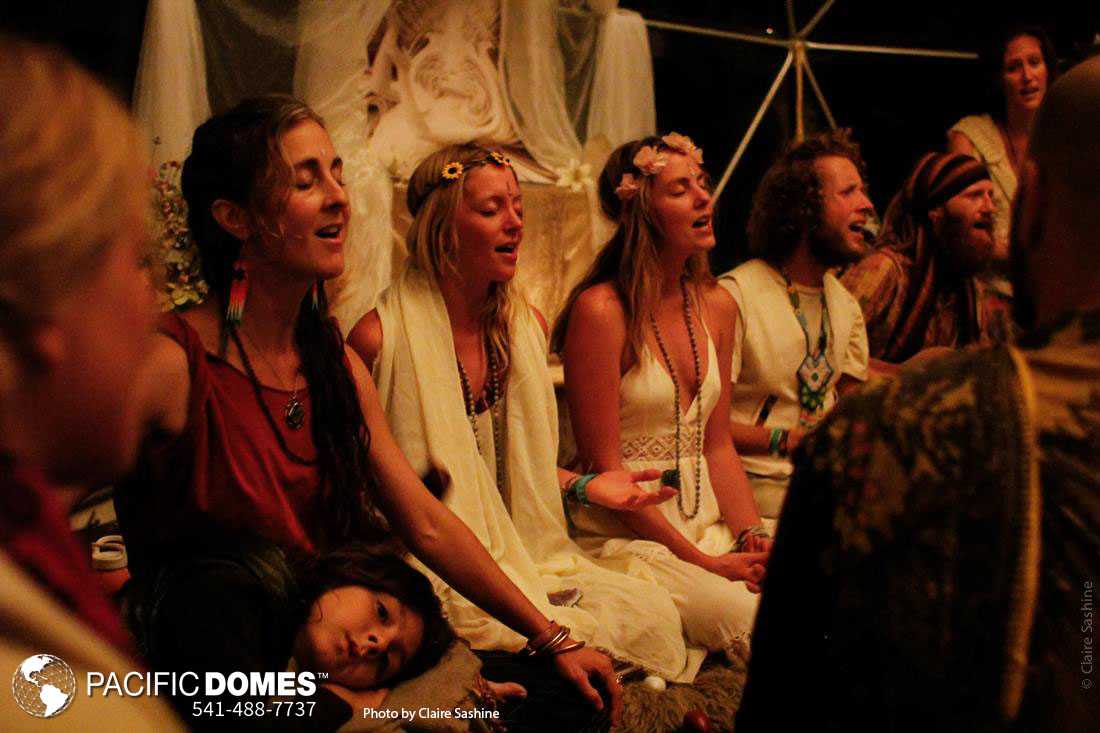 Why The Dome Creates Ideal Sacred Space
The spherical structure of a geodesic dome creates an ideal interior atmosphere for prayer and sacred ritual because air and energy are allowed to circulate without obstruction. When working with energy in magickal practices, the circular floor provides the perfect stage upon which to cast a circle, call the corners or issue up prayers and blessings to the cosmos.
However you nourish your spirit, consider doing it in a dome. A temple dome that is.