Pacific Dome of Oregon, in the building and manufacturing of our Geodesic Domes, has provided Dome Shelters and Event Tents for amazing Outdoor Performances, Corporate, Social and Religious Events like this Blessing by Baba Hariharananda.
"A global vision to bring progress, and pioneer a futuristic and sustainable shelter that truly serves humanity" − Pacific Domes
Pacific Domes has always had much involvement in the community. The vice president of Pacific Domes, Christopher Lejeune, and his wife Erene, helped build the Kriya Yoga Dome Center in Texas and attended the retreat.
Pacific Domes receives blessings from Paramahamsa "Baba" Hariharananda.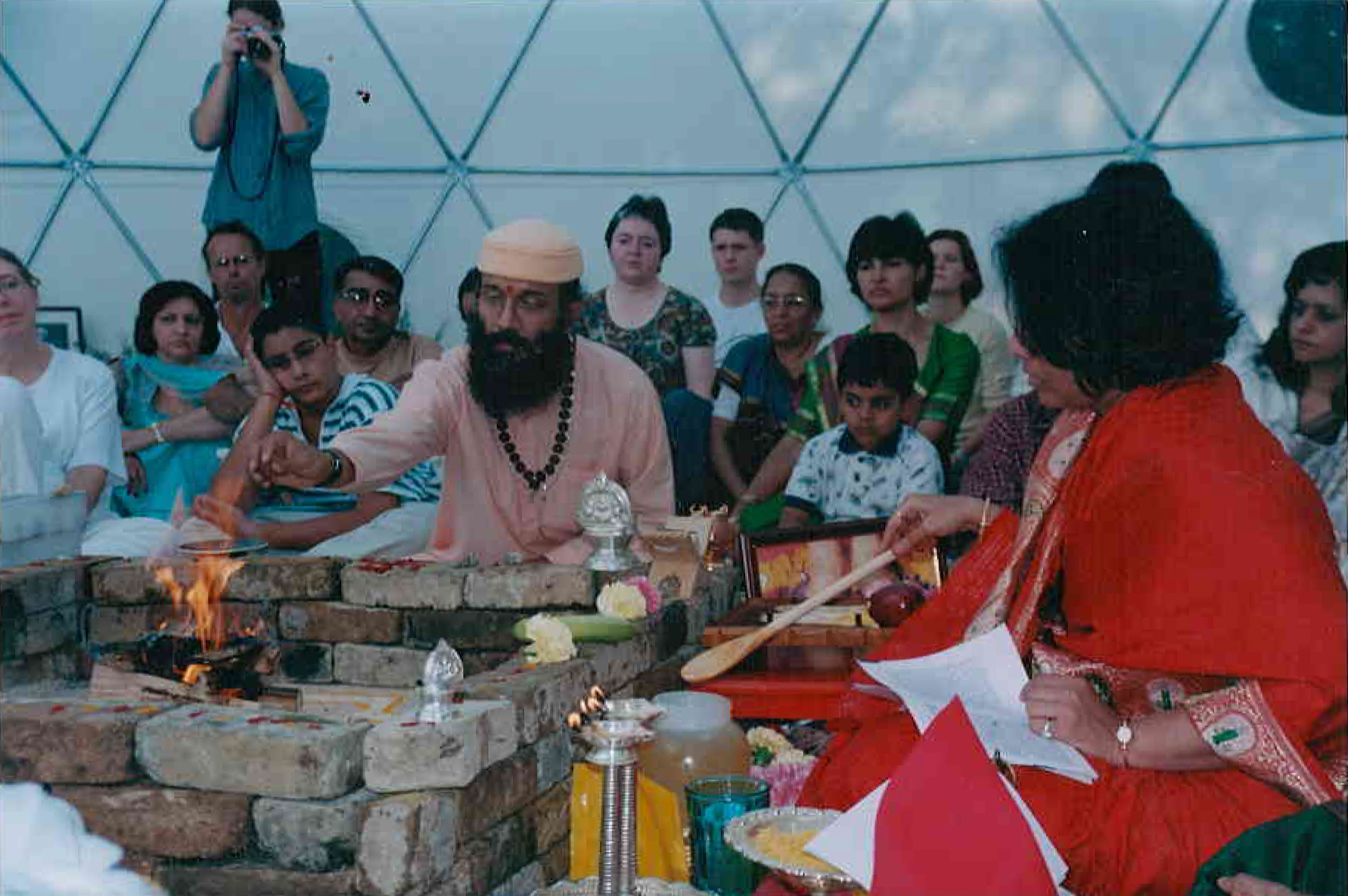 Kriya Yoga Houston is one of the many affiliated centers of the Kriya Yoga Institute. Kriya Yoga Institute was founded by Paramahamsa Hariharananda in 1997 in Homestead, Florida, USA and serves as the Mother Center for Kriya Yoga centers and meditation groups throughout North and South America, Australia, and New Zealand to help disseminate the teachings of Kriya Yoga as taught by the unbroken lineage of Kriya Yoga masters, starting from Mahavatar Babaji Maharaj through to Paramahamsa Hariharananda and his spiritual successor Paramahamsa Prajnanananda, who is the current head of the Kriya Yoga Institute.
Baba Hariharananda blessed the 36′ dome in which the ceremony was held and all future domes that will ever be made by Pacific Domes. All extra revenue has supplied domes for relief work and educational endeavors.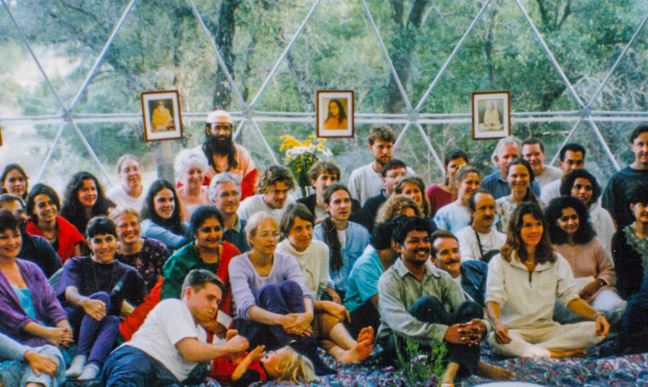 Initiation programs are held periodically by authorized monks and householder teachers. Meditations are for those initiated into the Kriya Yoga under the lineage of Paramahamsa Hariharananda and Paramahamsa Prajnanananda.